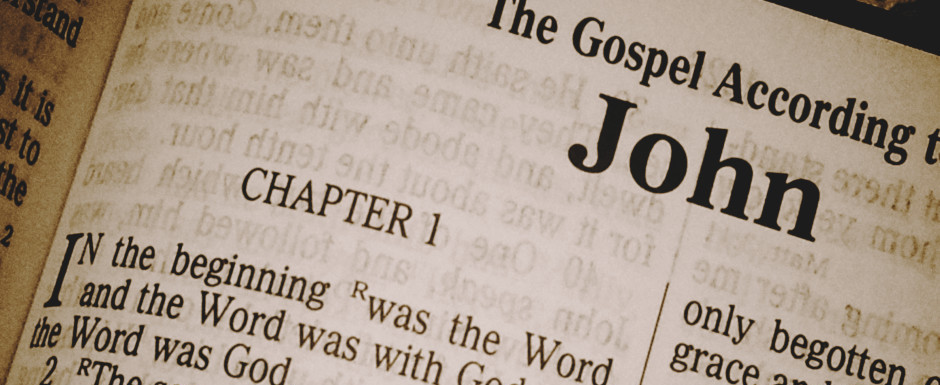 THE SUNDAY MESSENGER
January 24, 2021

Barekendan of the Fast of Catechumens
SCRIPTURE NOTES FOR TODAY'S READINGS: 
John 6:15-21 In this account of Jesus' miracle of walking on the water, he assures his terrified disciples: "It is I; don't be afraid."(v.20). The original Greek is a more powerful construction, namely, "I AM," echoing God's very same self-identification to Moses at the burning bush.  Discuss/reflect: Where in your life do you need to remember that Jesus is with you and there is nothing to fear? 
2 Tim 2:15-26 Timothy describes the life of righteousness and love for all ministers in God's service. To counter false teachings, he suggests instructing people gently so that their hearts might open to God's truth. Discuss/reflect: What excellent advice for today's divisive political environment! Have you ever been involved in a "stupid argument" that led to even more quarreling (23-24)? How does St. Paul suggest we handle this? (v.24)  
Is 61:10-62:9 Isaiah describes God's redemptive promises to the Israelites who have returned from a long and painful exile. Now they will be acknowledged by all as a blessed, priestly people of God, clothed in "garments of salvation" and "robes of righteousness."(v.10). These images are echoed in the Armenian rites of baptism and ordination as well as in the priest's vesting prayers before the Divine Liturgy. Discuss/reflect: In 62:10, God tells Israel that "as a bridegroom rejoices over his bride, so will God rejoice over you." The marriage metaphor is often used to describe God's love for us. What are the unique qualities (i.e. fidelity) of marital love that make this so powerful and reassuring? 
Department of Christian Education, Diocese of the Armenian Church of  America (Eastern)/elisea@armeniandiocese.org
REQUIEM SERVICES: Hokehankist today will be for:
Albert Torcomian (13th Anniversary of His eternal life) requested by The Torcomian, Baboujian, Rosado and Karogiannis Families.
Verkin Jacobs and Lolita TerSimonyan requested in loving memory by Nerses and Elona.
Yevkin Mangasarian (40th Anniversary of Her eternal life) requested by the Williames, Meranshian and Mangasarian families.
 "Lord, the God of heaven, the great and awesome God, who keeps his covenant of love with those who love him and keep his commandments, let your ear be attentive and your eyes open to hear the prayer your servant is praying before you day and night…." (Nehemiah 1:5–6).   Prayers are requested for Ethel Terzian, Taron Poghosyan, Alice Charles, Theodora Mirakian & Leslie Movsesian. 
 ADULT CHRISTIAN EDUCATION (ACE) Upcoming Events in January 2021
Thursday, January 28 – Holy Trinity Book Club: "To Kill a Mockingbird" by Harper Lee. Facilitator: Nancy Basmajian
All sessions will be conducted via ZOOM from 7 – 8 pm. To receive the ZOOM link, register @ nancybasmajian@verizon.net.
MEN'S CLUB NEWS – The January Men's Club drawing for 2020-21 was completed on 1/10/21. You can see the results on our HTAC Website. Click on: Organizations, Men's Club.
REMINDER: According to the Diocesan Bylaws, membership dues are to be paid no later than December 31st each year in order to be a member in "good standing" and to be eligible to vote at the annual assembly. Any monies received after that date will be applied to the new year.  For any questions regarding your status, please call the church office.
DIVINE LITURGY IN YOUR HOME
Since we do not stream services at our church every week, we invite you to click on one of the following links to partake of Badarak at any of the following:
http://www.stleon.org (St Leon Live Stream)
https://www.facebook.com/stvartancathedral (St. Vartan Armenian Cathedral)
http://www.holy-martyrs.org (Holy Martyrs Live Stream)
EMERGENCY CLOSINGS: In an effort to inform parishioners and guests when a Holy Trinity church service or program needs to be canceled or delayed due to inclement weather or other reasons, we request that you check our website (www.holytrinity-pa.org) or facebook page (www.facebook.com/holytrinitypa) for the most accurate information.
We do plan on live streaming service on Sunday
click here to watch live on Facebook