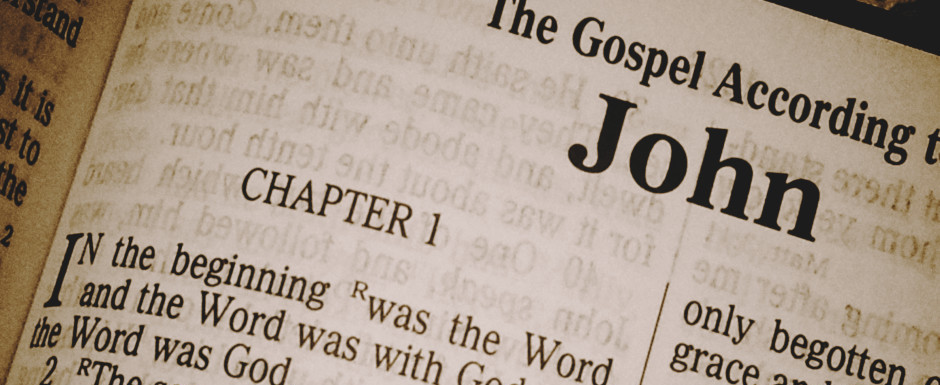 THE SUNDAY MESSENGER
May 19, 2019
Apparition of the Holy Cross
Appearance of the Holy Cross
On May 7 in the year 351, those living in Jerusalem witnessed an intensely illumined cross appear in the sky extending from Golgotha to the Mount of Olives; a span of almost two miles. In the letter of St. Cyril the Bishop of Jerusalem to the Emperor Constantius of Constantinople, he mentions the response of those who witnessed the miracle that as the cross remained visible for several hours, the population of Jerusalem flooded into the church to praise Jesus Christ for the miraculous sign.
Today, the Feast of the Appearance of the Holy Cross (Երեւումն Սուրբ Խաչին) has the same effect the miracle in the sky had on those in Jerusalem. As glorious as the event in 351 was, we don't have to look up to the sky to see the Cross. The Cross still appears in the world around us, and it compels us to gather with one another in the church to give praise to God, because the Cross has changed us, healed us, and given us true and eternal life. The Cross points us to the path of Jesus Christ and reminds us how to live rightly, authentically, and victoriously. Suffering and death, because of the Cross, are redeemed. Wherever there is opportunity for sacrifice, healing, forgiveness, mercy, redemption, and love in the name of Jesus Christ, there is the Cross. Pray that God opens our eyes to its appearance.
TODAY'S BIBLE READINGS:
1John 1: 1-10 (page 214) New Testament
John 7: 14-23 (page 91) New Testament – (Please follow the Armenian Reading in your Bible)
"Now, my God, may your eyes be open and your ears attentive to the prayers offered in this place" (2 Chron 6:40). Please pray for Alice Charles, Pearl Jamgochian and Ani Navasartian for a return to improved health and to feel the presence of God in their lives. Pray for the families affected by those who were killed and injured in another synagogue attack in a small town near San Diego, California. Please continue to pray for our country and her leaders so that peace and kindness can prevail.
COFFEE HOUR: Dear Parishioners, starting the first Sunday in June, the Coffee Hour will become a Pot-Luck Coffee Hour, which means, that everyone who wishes to come and enjoy Coffee Hour is asked to bring something (enough for 8 people) they enjoy sharing at the table, or we will ask that you make a $3.00 donation at the table. Those who bring something to the table ($3.00 or more) do not have to make a donation. We ask that you bring your item plated, or use one of our plates. If your donation has not been completely consumed, we ask that you take it home or dispose of it. We are shorthanded in the Summer and need everyone's cooperation if they wish to enjoy a Coffee Hour after church.
PARISH DIRECTORY: The 2019 update of the Parish Directory is available in the Narthex and the Parish Office. Please pick up a copy. If you find that your information is not what you expected, please submit corrections to brianj.hoyle@outlook.com or call at 301-351-7669 and copy the Parish Office.
GRADUATION DAY! Today our parish community rejoices as Isabella Balint, Christina Grigorian, Audrey Movsesian, Hayk Safaryan, and Catherine Zane graduate from Church School. Immediately following the Divine Liturgy, they will take part in the Order of Graduation Service in which they will renew their commitment to the Church and recall the promises made for them at their Baptism and Chrismation. The five graduates will then be anointed and receive their Diocesan diplomas from Fr. Hakob. We invite our faithful to come forward after the service and offer their congratulations. A celebratory Brunch will be held in the church hall after the ceremony. May God bless our graduates!
Direct Outreach To Armenia – The time is drawing near when Der Hakob will leading a pilgrimage to Armenia. When he travels there, one of his priorities is to visit families who have suffered hardship and/or are living in difficult circumstances. He spends time with them in prayer and provides them with monetary assistance. If you would like to contribute to this worthy outreach for our brethren in Armenia, please mail or bring a check to church made out to Holy Trinity Armenian Church; Memo: Armenia. You will be blessed many times over for "…whatever you did for one of the least of these brothers and sisters of mine" (Matt 25:40). Deadline is June 15.
MEMORIAL DAY GRAVE BLESSING – If anyone wishes to offer prayers and have a graveside blessing for their loved ones on Monday, May 27, 2019 (Memorial Day), Der Hayr will be available by appointment. Please contact him for additional details at 917-213-8658 (cell) or in person at church.
FAR UPDATE: Armenian Family Finds Hope in Their Growing Microenterprise – Murad, Lusik and their three children, Hrant, 13, Gevorg, 12, and Zhenya, 11, live in Armenia's Tavush Province. While Murad is an army serviceman, on his off days, he and Lusik still drive 300 kilometers to the largest and least expensive vegetable and fruit market in the area, then return home to try to sell those very same fruits and veggies for a higher price in nearby villages. Two years ago, FAR began helping the family through its Breaking the Cycle of Poverty Program (BCPP).As part of the project's Social Component for Large Families, and at the family's request, they received four beehives in 2017. They first tried producing honey last year. While they didn't make enough to sell, the family used it and also shared it with friends and relatives. It's the first step in a plan to improve this family's well-being, resilience and self-sufficiency. And as their bee population and their knowledge of honey production grows, they hope to make enough to sell some of their stock this year.To learn more, go to: https://farusa.org/2019/04/04/bcpp-one-family-finds-hope-in-honey-production/To support programs like BCPP, go to: https://farusa.org/donate/
2019 Attendance: Plate/Candle Collection:
April
7 – 108 people $583.00
14 – 180 people $858.00
21 – 236 people $1,968.00
28 – 75 people $460.00

May
5 – 80 people $380.00
12 – 66 people $260.00

Weekly Expenses: $6,000.00
CHURCH CALENDAR (please mark your calendars)
May
Sunday May 19th: Church School Closing

June
Sunday June 2nd: Armenian Foods of our Youth & Armenian School Hantess
COOKING WITH DER HAKOB – We are looking for volunteers to join Der Hayr on Saturday, June 1 (at 10 am) as he becomes a part of the crew preparing and packaging meals for Aid for Friends, the organization that provides meals to the elderly and isolated shut-ins in the Delaware Valley. Please consider cooking with us and truly "feeding the needy." No prior experience is necessary. In order to purchase enough food supplies to make as many meals as possible, we'll need to hear from you by May 26. Contact Nancy Basmajian (nancybasmajian @verizon.net or 215-722-3369); OR Jeanette Der Hagopian (choirboss@hotmail.com or 215-206-0440). We hope you will join us at church in being part of this very rewarding experience.
Using the Pew Book: In order to enrich understanding of the Divine Liturgy, we encourage our faithful to follow along in the large two-part Pew Book. Part One includes the classical Armenian used in the Liturgy; the facing page is the translation in modern Western Armenian. Part Two contains the transliteration of the classical Armenian; the right-hand page has the English translation. This Pew Book includes the prayers of the celebrant usually offered inaudibly. The prayers offered aloud are indicated in boldface type.
THE NICENE CREED/ HAVADAMK – This is the Profession of our Faith which is recited every Sunday moments after the Gospel is read from the altar. Sometimes it is sung, but more often it is recited by the Deacons and/or the Choir. We invite you to affirm your own "Profession of Faith" by reciting along with us. God longs for all of us to express our faith and devotion to Him.
THE KISS OF PEACE: After the gifts of the Eucharist are brought to the Altar Table, the deacon proclaims, "Greet one another with a holy kiss." The person giving the greetings says, Kristos ee mech mer Haydnetsav – Christ is revealed amongst us. The recipient would respond, Orhnial eh Haydnootiunun Kristosee – Blessed is the revelation of Christ.
Anyone who wishes to request any Requiem Services MUST inform the office by 1:30pm Wednesday the week before. If you also want to sponsor the Fellowship Hour you MUST call Merle Santerian at 215-947-3777.
Would you like to:
– receive this Bulletin on Friday via email?
– request a Hokehankist, house blessing or hall rental information?
– find in-depth information on our faith, our parish and our activities?
– sign up for an event online?
If the answer to any of these questions is YES, please visit our parish website at www.holytrinity-pa.org
WE ASK THAT EVERYONE KINDLY TURN OFF ALL CELL PHONES and all other such electronic devices prior to entering the sanctuary out of respect for the sanctity of our services.