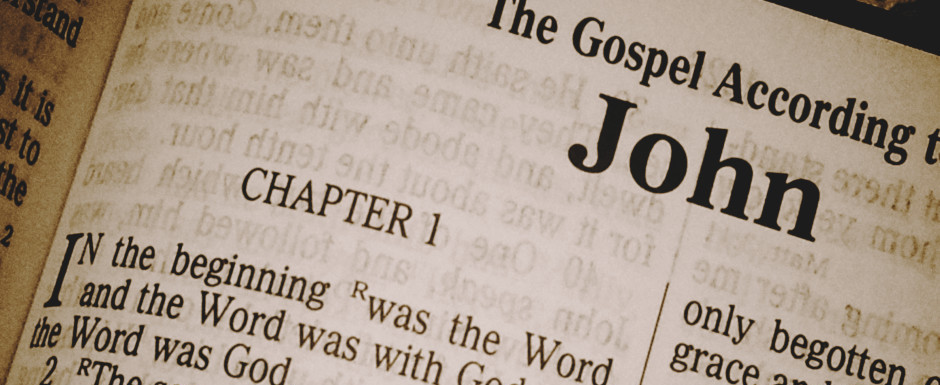 THE SUNDAY MESSENGER
April 29, 2018
Apparition of the Holy Cross 
DIVINE LITURGY CELEBRANT today, we welcome as Celebrant of the Divine Liturgy, His Eminence Archbishop Vicken Aykazian, Ecumenical Director and Diocesan Legate, Asdvadz Oknagan Srpazan Hayr, yev Paree Yegak.
Apparition of the Holy Cross – St. Cyril of Jerusalem
On May 7 in the year 351, those living in Jerusalem witnessed an intensely illumined cross appear in the sky extending from Golgotha to the Mount of Olives; a span of almost two miles. As it remained visible for several hours, the population of Jerusalem assembled in the church to praise Jesus Christ for the miraculous sign, but this apparition not only affected the locals. St. Cyril the Bishop of Jerusalem wrote about the miracle in a letter to the Emperor Constantius of Constantinople who at the time, believed in the Arian heresy which denies Jesus is God, and claims He was a created being, subordinate to God the Father. Upon reading the letter, Emperor Constantius was deeply moved and returned to the orthodox teaching of the Church that Jesus is God, equal in nature to the Father. The Armenian translation of this letter is read on the Feast of the Appearance of the Holy Cross «Երեւումն Սուրբ Խաչին» during the Անդաստան service. St. Cyril writes,
But you, most pious Lord Emperor, have surpassed your father's piety with an even greater reverence for the divine, and in your time miracles have now appeared no longer from the ground but in the heavens: the trophy of the victory which our Lord and Saviour Jesus Christ, the Only-begotten Son of God, won over death – I refer to the blessed Cross – has been seen flashing like lightning over Jerusalem.
In these holy days of the Easter season, on May 7 at about the third hour, a huge cross made of light appeared in the sky above holy Golgotha extending as far as the holy Mount of Olives. It was not revealed to one or two people alone, but it appeared unmistakably to everyone in the city. It was not as if one might conclude that one had suffered a momentary optical illusion; it was visible to the human eye above the earth for several hours. The flashes it emitted outshone the rays of the sun, which would have outshone and obscured it themselves if it had not presented the watchers with a more powerful illumination than the sun. It prompted the whole populace at once to run together into the holy church, overcome both with fear and joy at the divine vision. Young and old, men and women of every age, even young girls confined to their rooms at home, natives and foreigners, Christians and pagans visiting from abroad, all together as if with a single voice raised a hymn of praise to God's Only-begotten Son the wonder-worker. They had the evidence of their own senses that the holy faith of Christians is not based on the persuasive arguments of philosophy but on the revelation of the Spirit and power (cf. I Corinthians 2:4); it is not proclaimed by mere human beings but testified from heaven by God himself. (trans. Edward Yarnold, S.J. Cyril of Jerusalem, Routledge, 2000)
The Cross still appears in the world around us. Wherever there is opportunity for sacrifice, healing, forgiveness, mercy, redemption, and love in the name of Jesus Christ, there is the Cross. Pray that God opens our eyes to its appearance.
TODAY'S BIBLE READINGS:
1John 1: 1-10 (page 214) New Testament
John 7: 14-23 (page 91) New Testament – (Please follow the Armenian Reading in your Bible)
REQUIEM SERVICES: Hokehankist today will be for:
RONALD N. GOOSHIAN requested by Ani Gooshian.
"Now, our God, hear the prayers and petitions of your servant…" (Daniel 9:17a). Please pray for Butch Kumkumian, Annabelle Alexanian, Alice Charles, Pearl Jamgochian, & Albert Santerian for a return to better health and to feel the presence o God in their lives. Pray also for our country and her leaders during these trying times; and let us ask the Lord to keep our children in their schools free from further violence and hatred.
IMPORTANT NOTICE
OUR CHURCH WILL BE CLOSED ON SUNDAY, MAY 6, in order to allow our faithful to attend the special Divine Liturgy that will take take at St. Vartan Armenian Cathedral in New York City on the occasion of the 50th anniversary on our cathedral in the United States. For those wishing to attend and participate in this historic milestone, it is suggested that you arrive at the Cathedral by 10 am in order to insure a seat in the sanctuary. For further information, call Jeanette Der Hagopian at 215-206-0440.
FELLOWSHIP HOUR: You are invited, long time parishioners, new members, and first time visitors, please join us after Badarak in our lovely hall for Christian fellowship, enjoy a cup of coffee or tea, and greet fellow parishioners and Der Hayr. The coffee hour begins when Der Hayr blesses the table. There are containers available to deposit your trash before leaving the hall. We appreciate your patience, cooperation, and support. Thank you.
Two Opportunities: We are pleased to offer our faithful two educational opportunities today: first, at 10:00 this morning our beloved Yeretzgin Anna will share her recent experience as a pilgrim to the Holy Land. Like many who participated in the parish trip, this was her first journey to Jerusalem, and it made quite a spiritual impression. Join us in the sanctuary to show your support and interest.
Then, following the Divine Liturgy, the award-winning documentary film, "Women of 1915" will be presented in the church hall. The film includes seldom-seen footage and describes the vital role played by women during the 1915 Armenian Genocide. This compelling presentation is not to be missed! Complimentary refreshments will be provided.
Mother's Day Celebration Luncheon: Join the Ladies of Holy Trinity for lunch on Saturday, May 12 at Brio Tuscan Grill in Cherry Hill, NJ. The last call for reservations is today, Sunday, April 29. See Liz Barone or Margo Silk.
Merle Santerian is seeking parishioners to help her by taking over, preparing and serving at the Sunday Fellowship Hour once a month. A husband and wife team would be nice, or any two parishioners who wish to do it together. Merle would prepare a schedule for those who are interested, where once a month they would run a regular Sunday Fellowship Coffee Hour. Please contact Merle at Coffee Hour, or by cell phone, 215-205-1507; home phone, 215-947-3777, to let her know you are interested and willing to take on this job. She will be happy to fill you in on what the job involves.
FAR UPDATE: In 2014, Natalie's family moved to Armenia from Syria. While she was a model student back home, particularly in math, Natalie struggled at school in Yerevan. "She couldn't even understand the theory nor the calculations. She would come home every day in tears asking me to help her," said her mother. Today, Natalie is one of the best students in her class thanks to an extracurricular program run by Fund for Armenian Relief for Syrian-Armenian students, which focuses on helping them better integrate into Armenian school life. Currently, the program assists 40 students in subjects like mathematics, physics and natural science. To read more, go to [LINK: http://farusa.org/2018/04/20/far-education-programs-far-program-helps-two-young-syrian-armenians-to-succeed-in-school/] To support FAR's projects, go to [LINK: https://secure.qgiv.com/for/armenianrelief/]
Support Me in the Walk to Stop Suicide : Please support me as I walk from dusk till dawn in the Out of the Darkness Overnight Walk on June 16, 2018. Help end the silence surrounding suicide and depression.ToDonateVisit:TheOvernight.org/participant/Maggie Miller or I have donation forms in my office that can be mailed in or you can send me a check or cash and I will make the donation for you in your name. Please consider helping me reach my donation goal for this very important event. Thank you! Maggie
Scholarships Available: Any youth of Holy Trinity Armenian Church who wishes to apply for a scholarship to any of the youth programs of the Diocese of the Armenian Church of America (Eastern) may contact the church office at 215-663-1600 to inquire and receive an Application and Criteria for Scholarship Award information. Among the programs available are St. Vartan Camp and the St. Nersess Summer Conference Programs. Applications and Criteria information are available from the church office and must be presented at least one month prior to the program.
St. Vartan Camp 2018
Staff Training: Wednesday, June 20 – Saturday, June 23
Session A: Sunday, June 24 – Saturday, July 7
Session B: Sunday, July 8 – Saturday, July 21
Session C: Sunday, July 22 – Saturday, August 4
http://diocesansummercamps.org/stvartancamp/
2018 ST. NERSESS SUMMER CONFERENCES
Deacons' Training Program – Thursday, June 28 – Saturday, July 7
High School Summer Conference – Friday, July 20 – Sunday, July 29
Post High School Conference – Friday, August 3 – Sunday, August 12
For more information, contact: 914-273-0200 or info@stnersess.edu
Using the Pew Book: In order to enrich understanding of the Divine Liturgy, we encourage our faithful to follow along in the large two-part Pew Book. Part One includes the classical Armenian used in the Liturgy; the facing page is the translation in modern Western Armenian. Part Two contains the transliteration of the classical Armenian; the right-hand page has the English translation. This Pew Book includes the prayers of the celebrant usually offered inaudibly. The prayers offered aloud are indicated in boldface type.
CHURCH CALENDAR (please mark your calendars)
April
April 29 10:00-10:30 "My Faith Pilgrimage to Jerusalem" (Yn. Anna Gevorgyan) & Film "Women of 1915" (following Liturgy)

May
May 3-5 Diocesan Assembly
May 6 Badarak at St. Vartan Cathedral
May 10 Feast of the Ascension
May 20 Pentecost/ Church School Closing Program

June
June 13 7:00 pm Home Bible Study in Bucks County
June 20 7:00 pm Home Bible Study in Newtown Square
June 27 7:00 pm Home Bible Study in South Jersey
THE NICENE CREED/ HAVADAMK – This is the Profession of our Faith which is recited every Sunday moments after the Gospel is read from the altar. Sometimes it is sung, but more often it is recited by the Deacons and/or the Choir. We invite you to affirm your own "Profession of Faith" by reciting along with us. God longs for all of us to express our faith and devotion to Him.
THE KISS OF PEACE: After the gifts of the Eucharist are brought to the Altar Table, the deacon proclaims, "Greet one another with a holy kiss." The person giving the greetings says, Kristos ee mech mer Haydnetsav – Christ is revealed amongst us. The recipient would respond, Orhnial eh Haydnootiunun Kristosee – Blessed is the revelation of Christ.
Anyone who wishes to request any Requiem Services MUST inform the office by 1:30pm Wednesday the week before. If you also want to sponsor the Fellowship Hour you MUST call Merle Santerian at 215-947-3777.
Would you like to:
– receive this Bulletin on Friday via email?
– request a Hokehankist, house blessing or hall rental information?
– find in-depth information on our faith, our parish and our activities?
– sign up for an event online?
– If the answer to any of these questions is YES, please visit our parish website at www.holytrinity-pa.org
WE ASK THAT EVERYONE KINDLY TURN OFF ALL CELL PHONES and all other such electronic devices prior to entering the sanctuary out of respect for the sanctity of our services.