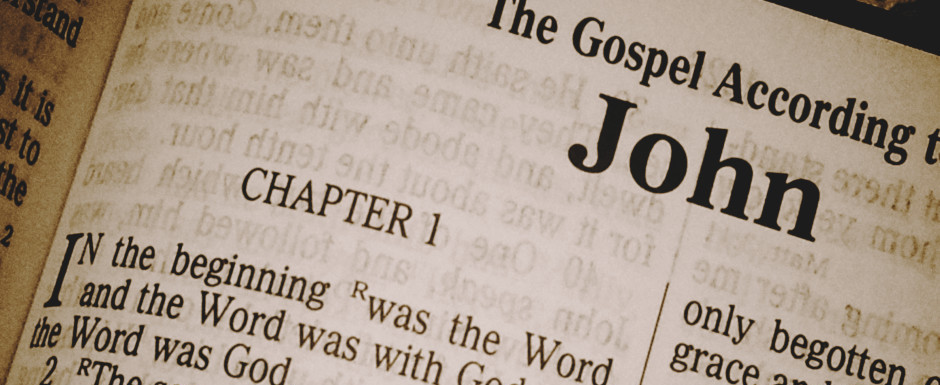 THE SUNDAY MESSENGER
October 30, 2022

8TH SUNDAY AFTER EXALTATION
Scripture and Feast Day Notes
From Today's Readings
Luke 8:17-21 Jesus asks His disciples to listen carefully, one of many references He makes to truly hearing the word of God, as this will lead to true comprehension. Since all that is hidden will be disclosed, it will be only "those who have ears to hear" (Luke 8:8) who will understand. The visit of His family gives Jesus an opportunity to remind the disciples that an authentic relationship with Him is not through blood ties (or belonging to the right church family), but rather through hearing and acting upon the word of God. Discuss/reflect: Before the Gospel is read, the deacon gives us an instruction: Broskhoomeh ("listen attentively"). Are you listening carefully? If not, what might you do to truly absorb the day's lesson?
Ephesians 1:1-14 St. Paul emphatically declares that all spiritual blessings, including our heavenly inheritance, come to us in Christ. There is no power, no promise, no purpose, no hope in any other. It is not in ourselves to merit being children and heirs; rather, it is in Christ. And all of this is marked by a seal: "the promise of the Holy Spirit" Discuss/reflect: Itemize what God has done for you starting in verse 4. What does it mean to you to have been chosen 1) in Him, 2) before the creation of the world, 3) to be holy and blameless?" Amazing! How might knowing this change how you feel about yourself?
Isaiah 22:15-24 God sends Isaiah to warn Shebna, a court official in Jerusalem who is chiseling his own grand tombstone, that his self-importance and love of luxury will be humbled by God. Discuss/reflect: Surely it is a message to us all when the Lord tells Shebna that he will die while his "splendid chariots" remain behind. (22:18) What are your 'splendid chariots,' things which are important to you for the stature, comfort, or identity they confer but which have no meaning in heaven?
Saturday, November 6: Holy Archangels Gabriel and Michael  
Angels were created by God at the beginning of time. "…when I laid the foundations of the earth…the morning stars sang and my angels shouted for joy." (Job 38:4,7) Angels sing and celebrate in perpetual glorification of God. "Thousands upon thousands attended Him; ten thousand times ten thousand stood before Him." (Daniel 7:10) The word 'angel,' means 'messenger.' The Archangel Gabriel announced the birth of John the Baptist to his father Zechariah, and the birth of Christ to Mary, the Mother of God. The Archangel Michael, cited in the books of Daniel and Revelation, leads God's armies against evil, guarding the Church. And then, there are our guardian angels: "See that you despise not one of these little ones," Christ said, "for I say to you that their angels in heaven always see the face of my Father in heaven." (Matthew 18:10) Prayerful activity: Angels are far from being cute Hallmark cherubs. Read descriptions in Daniel 10:5-6 and Isaiah 6:2-4 and as you read, draw what you see.
Pastor's Weekly Zoom Bible Study:  Beginning on Wednesday, November 2, Fr Hakob will lead us through the Gospel of Matthew; chapter by chapter, we will explore the activities and teachings of our Lord to find the Truth behind the sacred text. We will meet every Wednesday evening from 7:00-8:00. Flyers are available in the narthex. To register and receive the Zoom link, contact nancybasmajian@verizon.net. As always, beginners are welcome.
Holy Trinity Zoom Book Club: On Thursday evening, November 17, our popular book club will discuss The Boys in the Boat by Daniel James Brown. The nonfiction story is an intimate account of the 1936 Olympics in Berlin and how nine working class American boys showed the world the meaning of true grit. The session, scheduled for 7:00, will be facilitated by Janet Jordan. Flyers with more details are available in the narthex. To receive the Zoom link, go to nancybasmajian@verizon.net.
Bookstore News:  We invite our faithful to visit our bookstore and celebrate the 2804th anniversary of Erebuni-Yerevan (late October), a capital city of Armenia! It is one of the oldest fortresses of the ancient kingdom of Urartu still existing to our day; it was founded in 782 BC, by the Urartian King Argishti I, and located on the hill Arin Berd in modern-day Yerevan. While Yerevan was built in 782 BC, and Rome's foundation dates back at around 750 BC, Yerevan is older than Rome by 30 years.
On the anniversary of this historical occasion, we are featuring special architectural collections and books from museums, as well as Armenian cookbooks and books on music and poetry and Armenian Bibles. We also carry Armenian carpets, unique ornaments, and other items focusing on the beloved capital city of Armenia. We are open every Sunday following the Divine Liturgy—come in and browse.
Seeking Part-time Organists – the Choir of Holy Trinity is looking for multiple talented musicians who would be seriously interested in playing the organ for the Sunday morning Divine Liturgy (Badarak) on a rotating schedule. Organ lessons will be provided to the interested candidates, along with one-on-one direction from a senior choir person.  For further information, contact Karinne Andonian @ karinne.hov@gmail.com.
LOST AND FOUND – Please look at the coat racks in the hallway as we have begun to accumulate miscellaneous pieces of clothing.  We will be donating any remaining items to charity in December.