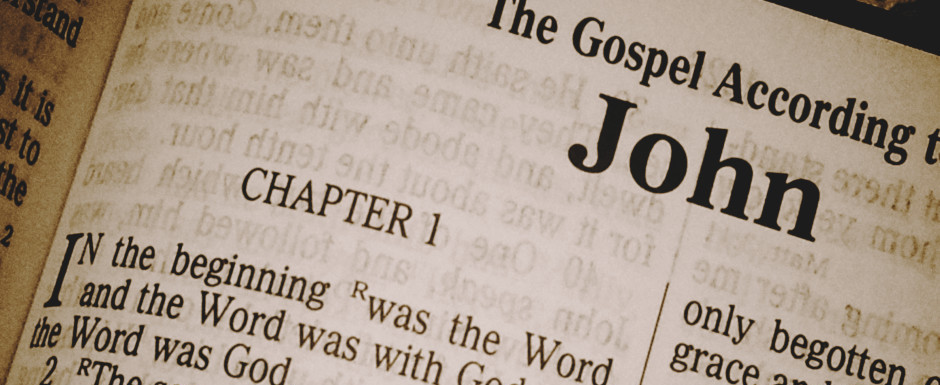 THE SUNDAY MESSENGER
November 5, 2023

 24th Anniversary of the Enthronement of Karekin II, Catholicos of All Armenians
Scripture and Feast Day Notes
From Today's Readings
Luke 8:17-21 Jesus asks His disciples to listen carefully, one of many references He makes to truly hearing the word of God, as this will lead to true comprehension. Since all that is hidden will be disclosed, it will be only "those who have ears to hear" (Luke 8:8) who will understand. The visit of His family gives Jesus an opportunity to remind the disciples that an authentic relationship with Him is not through blood ties (or belonging to the right church family), but rather through hearing and acting upon the word of God. Discuss/reflect: Before the Gospel is read, the deacon gives us an instruction: Broskhoomeh ("listen attentively"). Are you listening carefully? If not, what might you do to truly absorb the day's lesson?
Ephesians 1:1-14 St. Paul emphatically declares that all spiritual blessings, including our heavenly inheritance, come to us in Christ. There is no power, no promise, no purpose, no hope in any other. It is not in ourselves to merit being children and heirs; rather, it is in Christ. And all of this is marked by a seal: "the promise of the Holy Spirit" Discuss/reflect: Itemize what God has done for you starting in verse 4. What does it mean to you to have been chosen 1) in Him, 2) before the creation of the world, 3) to be holy and blameless?" Amazing! How might knowing this change how you feel about yourself?
Isaiah 22:15-24 God sends Isaiah to warn Shebna, a court official in Jerusalem who is chiseling his own grand tombstone, that his self-importance and love of luxury will be humbled by God. Discuss/reflect: Surely it is a message to us all when the Lord tells Shebna that he will die while his "splendid chariots" remain behind. (22:18) What are your 'splendid chariots,' things which are important to you for the stature, comfort, or identity they confer but which have no meaning in heaven?
Saturday, November 11: Holy Archangels Gabriel and Michael
Angels were created by God at the beginning of time. "…when I laid the foundations of the earth…the morning stars sang and my angels shouted for joy." (Job 38:4,7) Angels sing and celebrate in perpetual glorification of God. "Thousands upon thousands attended Him; ten thousand times ten thousand stood before Him." (Daniel 7:10) The word 'angel,' means 'messenger.' The Archangel Gabriel announced the birth of John the Baptist to his father Zechariah, and the birth of Christ to Mary, the Mother of God. The Archangel Michael, cited in the books of Daniel and Revelation, leads God's armies against evil, guarding the Church. And then, there are our guardian angels: "See that you despise not one of these little ones," Christ said, "for I say to you that their angels in heaven always see the face of my Father in heaven." (Matthew 18:10) Prayerful activity: Angels are far from being cute Hallmark cherubs. Read descriptions in Daniel 10:5-6 and Isaiah 6:2-4 and as you read, draw what you see.
Department of Christian Education/Diocese of the Armenian Church of America (Eastern)/elisea@armeniandiocese.org
Requiem Services: Hokehankist today will be for:
Michael Chakmaklian (1928-1993) by Mrs. Ayshe Chakmaklian and Mrs. Nina Asadoorian & Family, who wish to mark the 30th year since the passing of their dearly missed husband and father.
Fellowship Today
The Knights of Vartan are graciously preparing a breakfast today following Badarak.
The Coffee Hour is sponsored by Mrs. Ayshe Chakmaklian and Mrs. Nina Asadoorian and Family in memory of Michael Chakmaklian.
Sunday Short Studies – Feeling God's Presence:  For the final discussion this Sunday on our "Sensing God" series, we'll talk about two types of feelings: physical and emotional. What do we physically touch during church, and how does this affect our experience? Then, what do you feel, emotionally, during church? How do all our senses come together to help us experience God on Sunday mornings? Join us on November 5 for this final session at 10AM in the Sanctuary before Badarak.
Pastor's Weekly ZOOM Bible Study – Our Adult Christian Education ministry team is pleased to invite our faithful to Fr. Hakob's Bible Study on the GOSPEL OF LUKE. We will meet every Wednesday evening from 7:00 to 8:00 via Zoom. Last year, we journeyed with Der Hayr methodically through the Gospel of Matthew and learned a great deal. So, why are we studying the Gospel of Luke? Isn't it just another gospel? Join us beginning November 8 to discover how Luke's account of Jesus' life and ministry differs from the other gospels and what it means for us. To receive the Zoom link, contact nancybasmajian@verizon.net
Artsakh Support Desperately Needed – Since early this year, we have closely followed the news from and about Artsakh. We prayed often, deeply and fervently. We didn't know what else to do. Our hearts broke when the unimaginable happened and Artsakh was lost to us. Now is our time to help the thousands of refugees who had to flee to mainland Armenia to seek a safe haven. They left their homes and most of their belongings forever. We are appealing to our faithful to give generously from your heart to help our sisters and brothers who have given their all.
Checks should be made to Holy Trinity Armenian Church, Memo: Artsakh, and brought or mailed to church. Online donations can be made by going to www.holytrinity-pa.org, go to donations, scroll down to Open Donation and enter Artsakh.
Humanitarian Support for Artsakh Ongoing From The Knights And Daughters Of Vartan – As the Azeri government still cracks down on the Armenian people in the nation of Artsakh, the people are not giving up! Please consider making a donation to the Knights and Daughters of Vartan Call to Action Committee! Donations will go towards humanitarian aid. For further information please visit the Knights and Daughters of Vartan website @ https://kofv.org/a-call-to-action-from-kdv-for-artsakh/
Mail your donations to Knights of Vartan, Mr. Ronald Nazeley,Treasurer, 558 Kentwood Bluffs Drive, Los Angeles 90045.
Operation Christmas Child is underway. Samaritan's Purse, the organization that sponsors the shoebox project, provided 30 tons of humanitarian aid to those who were forced from their homes as a result of the Artsakh War. We ask you to consider filling one or more shoeboxes in appreciation for what they have done to help our homeland in our time of need.  The shipping fees of $10 per box are being underwritten by the generosity of the Adult Christian Education (ACE) Ministry. For those who are unable to fill a shoebox, donations will be gratefully accepted. Checks should be made payable to:  Holy Trinity Armenian Church, Memo: OCC.  To receive materials, please see Jeanette or Berjoohy.
REVISED ABSOLUTE DEADLINE IS SUNDAY, NOVEMBER 12, 2023
Seeking Part-time Organists – the Choir of Holy Trinity continues to seek multiple talented musicians who would be seriously interested in playing the organ for the Sunday morning Divine Liturgy (Badarak) on a rotating schedule. Organ lessons willc be provided to the interested candidates, along with one-on-one direction from a senior choir person.  For further information, contact Karinne Andonian @ karinne.hov@gmail.com.
The Kiss Of Peace: After the gifts of the Eucharist are brought to the Altar Table, the deacon proclaims, "Greet one another with a holy kiss."  The person giving the greeting says, Kristos ee mech mer Haydnetsav – Christ is revealed amongst us.  The recipient would respond, Orhnial eh Haydnootiunun Kristosee – Blessed is the revelation of Christ.
Lost & Found: Please take a look at the coat racks in the hallway as we have begun to accumulate miscellaneous pieces of clothing.  We will be donating any remaining items to charity in November.
~~~~~~~~~~TODAY'S EVENTS~~~~~~~~~~
Daylight Savings Time ends at 2:00am Sunday November 5, 2023
Enjoy an extra hour of sleep!
Nov 12 – Deadline for Operation Christmas Child
Nov 23 – Thanksgiving