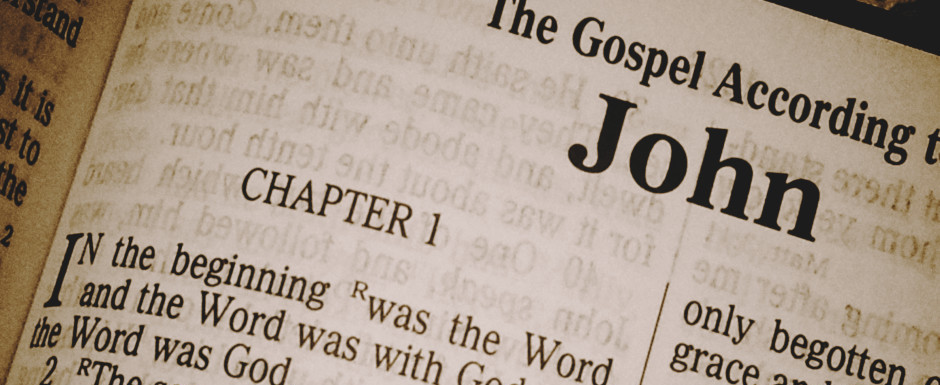 THE SUNDAY MESSENGER
November 3, 2019
20th Anniversary of the Enthronement of Karekin II, Catholicos of All Armenians
FEAST OF ALL SAINTS
On Saturday, November 2, 2019, the Armenian Church will celebrate the Feast of All Saints – the old and the new, the known and the unknown.
By this feast the Armenian Apostolic Church commemorates the memory of all those saints, whose names are not included in the Church Calendar, but whose names are registered in the sacred book of the Heavenly Kingdom.
Many people have been subjected to severe torments and have been martyred during the wars for the sake of faith. Unfortunately, we do not know their names. So, the Church has established this feast in the Church Calendar in order to commemorate their memory. They are persons who shed their blood for the sake of Christ and His Church.
TODAY'S BIBLE READINGS:
Ephesians 1: 1-14 (pages 174- 175) New Testament
Luke 8: 17-21 (page 61) New Testament – (Please follow the Armenian Reading in your Bible)
Isaiah 22: 15-24 (pages 699- 700) Old Testament
REQUIEM SERVICES: Hokehankist today will be for:
– ARAM 'BUTCH' KUMKUMIAN (1st Anniversary of his eternal life) requested by  the Wiker and Kumkumian Families.
– ARAM 'BUTCH' KUMKUMIAN (1st Anniversary of his eternal life) requested by Mr. & Mrs. John Kumkumian and Berjoohy Murray.
– EDWARD TERZIAN and SAHAK MARKARIAN requested in loving memory by Ethel Terzian and Noreen & Peter Boncross.
"Lord, the God of heaven, the great and awesome God, who keeps his covenant of love with those who love him and keep his commandments, let your ear be attentive and your eyes open to hear the prayer your servant is praying before you day and night…"(Nehemiah 1:5-6). Prayers are requested for Mary Yeretzian, Merle Santerian, Steve Hovnanian, Alice Charles, Armen Mirakian and Pearl Jamgochian. We also give thanks to God for the long-awaited Resolution of recognition of the Armenian Genocide, which was unanimously voted on in the United States House of Representatives within the last week. May the souls of all the martyred victims of the Genocide now rest in peace.
NEW COMMUNION PROCEDURE – Before gathering for confession, please allow time for the Choir Members to come down and join us before we begin.
COFFEE HOUR TODAY – is hosted by Ethel Terzian and Noreen & Peter Boncross in loving memory of EDWARD TERZIAN and SAHAK MARKARIAN. All are welcome.
DAYLIGHT SAVING TIME ends Sunday night, November 3. So be sure to turn your clocks BACK one hour and gain an extra hour of sleep! Remember: Spring forward, Fall back!
Did you know that when we participate in Soorp Badarak (Divine Liturgy), we are also being invited to a meal (communion) offered by our Lord and Savior, Jesus Christ. As such, we should dress in a manner worthy of that invitation. We ask our faithful to dress appropriately for worship. Please, no very short dresses, shorts or bare shoulders. Thank you.
OPERATION CHRISTMAS CHILD is up & running! Please stop by our shoebox table this Sunday and pick up your shoebox(es) when you sign up and pay the shipping fee of $9 per box. We'll help you get started to give Christmas joy to children in a faraway land, including Armenia. DEADLINE to return boxes is SUNDAY, NOVEMBER 10. Sooner is fine too! For any questions, contact Jeanette Der Hagopian (215-206-0440) or choirboss@hotmail.com. To those who are unable to fill a shoebox, all donations will be gratefully accepted. All Checks should be made payable to: Holy Trinity Armenian Church, Memo: OCC
Outreach Volunteers Needed – It's not too late to sign up to help prepare meals for the elderly and isolated shuts-ins in the Delaware Valley area through the organization Aid for Friends. Date: Saturday, November 9 at 10 am. For students who would like to earn credit for a "Service Day," an appropriate letter will be given for participation. We need a final count of "cooks" which will help us determine how many meals we make, so TODAY please contact Jeanette (choirboss@hotmail.com or 215-672-4188) OR Nancy (nancybasmajian@verizon.net or 215-722-3369)
CASTING CALL: Do you have a flair for drama? For comedy? Do you like to be center stage? If so, we have a fun opportunity for you…it's an amateur ACE production of the famous Hovhannes Toumanian fable, "The Foolish Man Who Went to See God," to be performed in a Dinner Theater format here at Holy Trinity. For more information, contact Leslie Movsesian at plmovsesian@aol.com or 215-801-2725.
SPECIAL PROGRAM NEXT WEEK: If you've ever wanted to help needy organizations in Armenia, but wondered if your donation would actually reach the intended purpose, Shogher Mikaelyan from NOR LUYCE in Gyumri is one such organization that can tell us what they do and how they have enhanced the lives of teenage girls, who are primarily from orphanages and socially disadvantaged backgrounds. The short program will take place during Coffee Hour and we invite you to join us to learn their mentoring story firsthand. This is how we can help to make a difference for our brethren in Armenia.
CANCELLED…. November Bible Study: Our Adult Christian Education ministry is sponsoring a three-session study on St. Paul's epistle to the Ephesians. With Fr. Hakob as our guide, we will read through this short (six chapters), but challenging letter that deals with such questions as: What are the qualities that define the Christian community and the Christian? What happens when believers live out these qualities? Come to see how you and we measure up. We will meet on Tuesday mornings at 10:00 on November 5, 12 and 19. To register, email nancybasmajian@verizon.net or call or text 215-510-0846.
Men's Club Tickets update- There are still some tickets available. The first drawing is scheduled for Nov 3rd. This annual program provides important income for the church and $10,000 to the winners! Please contact the church office soon.
Safety Planning Program- For any parishioner interested in learning more about our ongoing efforts to prepare and plan for safety & emergency actions. Presented by Parish Council and Cheltenham Township Law Enforcement on Thursday November 14th at 7pm in Santerian Hall.
HELP WANTED: Jan Mirijanian is looking for someone who can cook and do light house keeping 3 days a week in the South Jersey area. If interested contact him at 856-848-1504 or cell 856-295-3119.
CHURCH CALENDAR (please mark your calendars)
December
Sunday Dec 8 Lunch with Santa
Sunday Dec 29 Pomegranate Sunday
2019 Attendance: Plate/Candle Collection:
September
1 – 37 people $234.00
8 – 82 people $490.00
15- 82 people $488.00
22 – 71 people $285.00
Weekly Expenses: $6,000.00
NEW IN BOOKSTORE: With pride, we are pleased to announce "Acoustic Armenia," a CD by a devoted member of the Holy Trinity family, Karinné Andonian. The music of this album is meant to revere the spirit of Armenian music. The Armenian heart has always sung, and here it sings simply and organically, intending to bring a sense of togetherness and home just as it was when it was created generations ago. Available in Bookstore $12.
Using the Pew Book: In order to enrich understanding of the Divine Liturgy, we encourage our faithful to follow along in the large two-part Pew Book. Part One includes the classical Armenian used in the Liturgy; the facing page is the translation in modern Western Armenian. Part Two contains the transliteration of the classical Armenian; the right-hand page has the English translation. This Pew Book includes the prayers of the celebrant usually offered inaudibly. The prayers offered aloud are indicated in boldface type.
THE NICENE CREED/ HAVADAMK – This is the Profession of our Faith which is often sung after the Gospel is read from the altar. Occasionally, it will be recited by the Deacons and/or the Choir. We invite you to affirm your own "Profession of Faith" by reciting along with us. God longs for all of us to express our faith and devotion to Him.
THE KISS OF PEACE: After the gifts of the Eucharist are brought to the Altar Table, the deacon proclaims, "Greet one another with a holy kiss." The person giving the greetings says, Kristos ee mech mer Haydnetsav – Christ is revealed amongst us. The recipient would respond, Orhnial eh Haydnootiunun Kristosee – Blessed is the revelation of Christ.
Anyone who wishes to request any Requiem Services MUST inform the office by 1:30pm Wednesday the week before. If you also want to sponsor the Fellowship Hour you MUST call Jeanette Der Hagopian at 215-672-4188.
Would you like to:
– receive this Bulletin on Friday via email?
– request a Hokehankist, house blessing or hall rental information?
– find in-depth information on our faith, our parish and our activities?
– sign up for an event online?
– If the answer to any of these questions is YES, please visit our parish website at www.holytrinity-pa.org
WE ASK THAT EVERYONE KINDLY TURN OFF ALL CELL PHONES and all other such electronic devices prior to entering the sanctuary out of respect for the sanctity of our services.