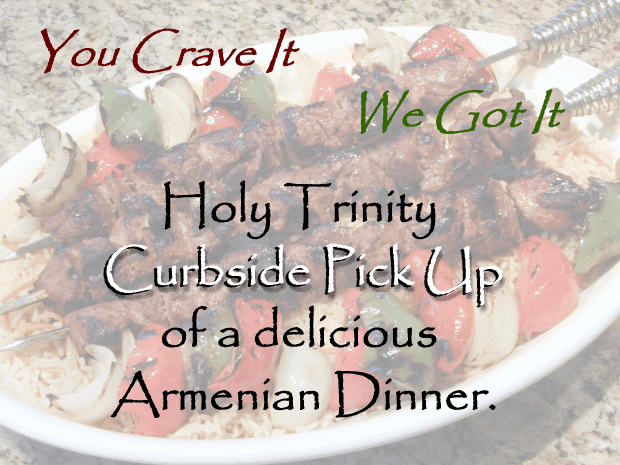 On Sunday June 7th, Holy Trinity Armenian Apostolic Church will be offering curbside meal pick ups of a delicious Armenian cooked meal, prepared by Chef Murray of Denim.
It is a great way to get out of the house, keep social distance and
say hello to Der Hyr!
The meal will be Lamb or Chicken kebab
Tzatziki sauce, Pilaf, Chef choice of vegetable, Salad, Hummus and pita.
And paklava for dessert
Price: $30 for Chicken package and $35 for lamb package (sorry, no substitutions)
Pick up date / time will be June 7 between 2:30 and 4:00 PM.
Deadline to order your meal is June 3.
Online payment preferred (click here to order)