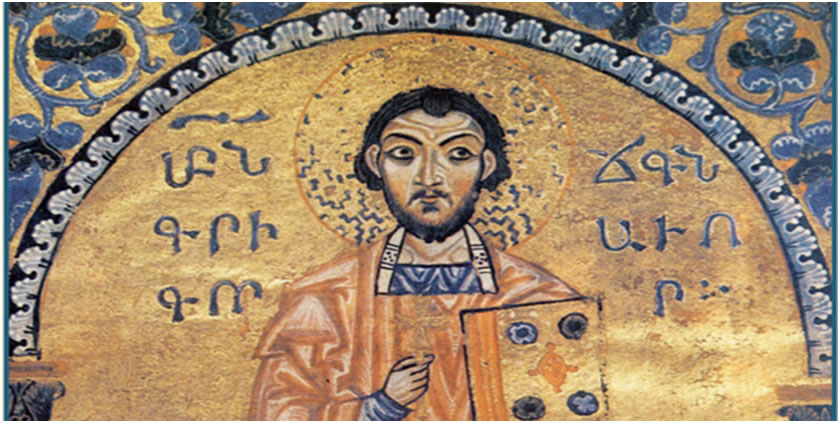 Join us for a study of … THE PRAYERS OF ST. GREGORY OF NAREK
Speaking with God from the Depths of the Heart
"The sacrifice acceptable to God is a broken spirit, a broken and contrite heart, O God, you will not despise." Psalm 51:17
Born in 951 to a family of scholarly churchmen, St. Gregory, at a young age, entered the Narek Monastery, located near the shores of Lake Van. Armenia was experiencing a renaissance in literature, painting, architecture and theology at this time; and St. Gregory was a leading figure in both theology and literature. Translated into more than thirty languages, his book of prayers, popularly known as "The Lamentations of Narek" or simply "Narek," is the work of his mature years. He called it his last testament: "its letters like my body, its message like my soul." St. Gregory left this world in 1003, but his voice continues to speak to us.
Tuesday mornings, November 3, 10, 17, 24; 10:00a to 11:30a
Holy Trinity Armenian Church, Cheltenham, PA
Our Guides: Rev. Fr. Hakob Gevorgyan,
Dn. Albert Keshgegian, Brian Hoyle, Nancy Basmajian
To register, contact nancybasmajian@verizon.net or call 215-722-3369.