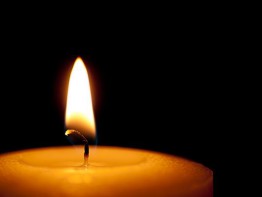 Jeannine Juskalian, 85, entered into her eternal rest on December 5, 2021.  Born in Marseilles, France, she came to the United States, at the age of 12, on the Queen Mary with her sister, Rose. She was the daughter of the late Charles and Heghine Minassian, survivors of the Armenian Genocide.  She was predeceased by her husband, John, who died in 2007; and her sister, Rose Dersain, who died in 2010. 

She met and married her husband, John Juskalian, in 1953. During his 20 years of service in the Army, she traveled with him and lived in many places before they settled in his hometown of Philadelphia. 

Jeannine was a devoted wife, mother and grandmother. She had many creative talents and loved to knit and crochet, and was an excellent cook and baker.  She was proud of her Armenian heritage and devoted to her religion

Jeannine is survived by her children, John Juskalian, Jr. (Adrienne), Michael Juskalian (Dori), Jeannine Juskalian, her sister, Alice Kanaley, her grandchildren, Christina, Brianna, Mikaela, Mikenzie and Tyler Juskalian, and many nieces and a nephew. 

Private Funeral Services.
God bless the memory and bring comfort to the family.
In-lieu-of-flower donations to Holy Trinity Armenian Church would be appreciated.

– Online: www.holytrinity-pa.org/donation
– Mail: Holy Trinity Armenian Church,
101 Ashmead Road, Cheltenham, PA 19012

"For you have been my shelter, a strong tower against the foe." (Psalm 61:3)