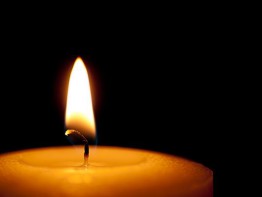 George Arslanian, 85, entered into his eternal rest on February 9, 2021. He was preceded in death by his beloved wife, Marguerite (nee Louisinian). He is survived by his devoted daughter Elisa Arslanian-Giranda (Michael), grandchildren, Kara Arslanian-Giranda, and Ryan Giranda, and his great-grandchildren, Niko and Xander. He is also survived by his brother-in-law, Jean Sarkissian, and many nieces & nephews: Gregory (Christine), Lucille Arslanian and John (Tamar) Arslanian; George (Joyce) Gutchigian and Naomi (Richard) Mukalian); and Paul (Christine) and Roseanne Sarkissian. He was predeceased by his brother, John, and sister-in-law, Elizabeth, and his sister Alice.
All services are private. 
In-lieu-of-flower donations to Holy Trinity Armenian Church would be appreciated.
"For you have been my shelter, a strong tower against the foe." Psalm 61:3