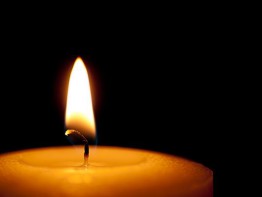 Robert (Bob) Sahag Damerjian, 87, entered into his eternal life on March 13, 2022. He is survived by his beloved wife, Lorraine (Hintlian); devoted children: David (Liesje), Robert,Jr. (former wife Melody) and Michele Bengelsdorf (Allan); and adored grandchildren: David Jr., Jessica, Dominique, Robert, Michael, Dina, Ari and Rachel; sisters Berjouhy Bosnian and Linda (Richard) Vishab; sisters-in-law Arlene and Mary Hintlian; brothers-in-law Arnold Hintlian, Martin Attarian, John Eskandarian, Vincent Karakashian; 18 nieces and nephews, and numerous cousins. He was a devoted son to his late parents, David and Tevolinda Avsharian Damerjian. He was predeceased by his loving sisters Deskouhy Attarian, Hermine Karakashian and Serarpy Eskandarian, and brother-in-law, John Bosnian.
Bob earned a four-year scholarship in gymnastics to Temple University where he majored in business administration and finance. Upon graduation, he was accepted into the Philadelphia Federal Reserve Bank executive training program, one of four people in the United States and the only student in the history of Temple. While there, he attended the Wharton school at the University of Pennsylvania to obtain his MBA. To further his studies, he completed 60 hours of graduate work towards a PhD including his MBA degree. He then joined the Fidelity Philadelphia Trust Company in Philadelphia (now called Wells Fargo) becoming the youngest officer in the bank's history as assistant treasurer in 1960 at the age of 25.
His career took him to many different banking institutions and he was well known and highly respected during his more than 50 years in the financial and business world, serving on the boards of numerous hospitals and other institutions as a result of his widespread financial knowledge and business acumen.
Bob was a published author of books and countless articles all about the world of finance and for many years, he was featured in the Philadelphia Inquirer financial page as "Quotables." Also, for many years, he was a spokesperson from the Girard Bank's money market division on KYW AM radio.
He was a lifelong member and steward of Holy Trinity Armenian Church, having served multiple terms on the Parish Council as Chairman, and on the Building Committee, Investment Committee and in many other capacities.
Bob was an extremely talented person, aside from everything he accomplished in his career. He enjoyed sailing and tinkering with cars and engines since childhood. He owned and personally fully refurbished a 1930 Chevrolet pickup truck, as well as owning a replica 1901 Oldsmobile buggy. He also played the piano, though he never had any training, formal or otherwise. For more, go to https://www.bryersfh.com/obituary/Robert-Damerjian

Services & Memorial Meal will take place at Holy Trinity Armenian Church
on Friday, March 18, 2022 as follows:
Viewing – 9:00–10:30 am
Funeral Service – 10:30 am
Interment – Whitemarsh Memorial Park
Memorial Meal – Following burial
In-lieu-of-flower donations to Holy Trinity Armenian Church would be appreciated.
"For you have been my shelter, a strong tower against the foe." (Psalm 61:3)