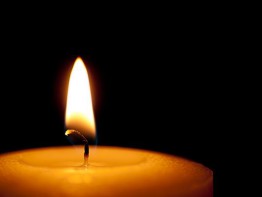 Nazareth Hajinian, age 90, entered into his eternal rest on Monday, October 11, 2021.  Born on August 20, 1931 in Philadelphia, he was the son of the late Vagharshag and Florence Samerjian Hajinian.

Nazareth served his country with distinction in the United States Army during the Korean War.  He   owned and operated Suzy-Q Cleaners in Richboro for 35 years. In addition to his wife, Narthy Mirakian Hajinian, to whom he was married for 65 years, Nazareth is survived by sons, Nazareth Hajinian and Christopher Hajinian, and his wife Dianne and grandsons, Zachary and Kylemore. He was preceded in death by his brother, Jack Hajinian.

Services will take place at Holy Trinity Armenian Church on Thursday, October 21, as follows:
– Visitation: 9:30 – 10:30 am
– Funeral:  10:30 am
– Interment at Union Cemetery, Richboro, PA

In-lieu-of-flower donations to Holy Trinity Armenian Church would be appreciated.
"For you have been my shelter, a strong tower against the foe." (Psalm 61:3)