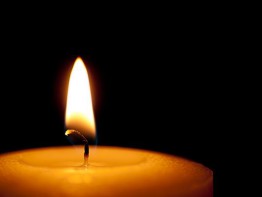 It is with an extremely heavy heart that the Torcomian Family formally shares the passing of Laura Torcomian, surrounded by family peacefully in her home, on Wednesday, April 14, 2021.
Laura is survived by her loving husband, John Torcomian, her two wonderful sons, Alexander and Adam Torcomian; her parents, Ara and Evelyn DerMarderosian; and her brother, Ronald, Maral and Hrani DerMarderosian.
She is also survived by her mother-in-law, Veronica Torcomian, sister-in-law Lynn Baboujian and family, Lisa, John, and Lori, Augustine and Leo Rosado; her brother-in-law Thomas Torcomian and family, Toros, Anita, Aren, Eva, Olivia, Christopher, Larissa, Vache and Arineh Torcomian, and Ana and Christos Karagiannis.
Her memory will forever be immortalized in her pharmacology, science, music, art and philanthropic works. May the Lord number her soul in His eternal Kingdom and grant peace to the surviving members of her family.
Services will take place at Holy Trinity Armenian Church on Saturday, April 17, 2021 as follows:
– Visitation: 9:30 to 11.00 AM
– Funeral: 11:00 AM
God bless the memory and bring comfort to the family.
In-lieu-of-flower donations to Holy Trinity Armenian Church or or the Armenian Sisters Academy would be appreciated.