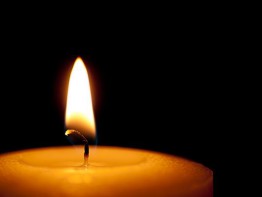 Doris Emma Alahverde, 94, entered into eternal life on October 7, 2021.  Doris was the devoted and loving wife to her late husband, Armen J. Alahverde. They co-managed his well-loved, local painting business.  She is survived by her treasured children: son, Joe and wife Maria; daughter, Faith; and adored grandson, Armen.

She was a beloved member of the now-closed Immanual Lutheran Church of Burholme and Holy Trinity Armenian Church where services will be held as noted below.

Sunday, October 17 
-Viewing from 5-8 pm.

Monday, October 18 
-Viewing from 9:30-10:30 am. 
– Funeral @ 10:30 am. 
– Burial @ noon at Lawnview Cemetery, Rockledge, PA. 
God bless the memory and bring comfort to the family.
In-lieu-of-flower donations to Holy Trinity Armenian Church would be appreciated.
– Online: www.holytrinity-pa.org/donation
– Mail: Holy Trinity Armenian Church,
    101 Ashmead Road, Cheltenham, PA 19012
Delaware Valley Friends School. (Checks may be made out to Delaware Valley Friends School, Memo: "Doris Alahverde"); Attn: Development, 19 E. Central Ave., Paoli, PA 19301, or online at www.dvfriends.org/gift/ 

The American Lung Association, 55 West Wacker Drive, Suite 1150, Chicago, Illinois 60601 with COPD in the memo line or online at: http://www.lung.org/
"For you have been my shelter, a strong tower against the foe." (Psalm 61:3)