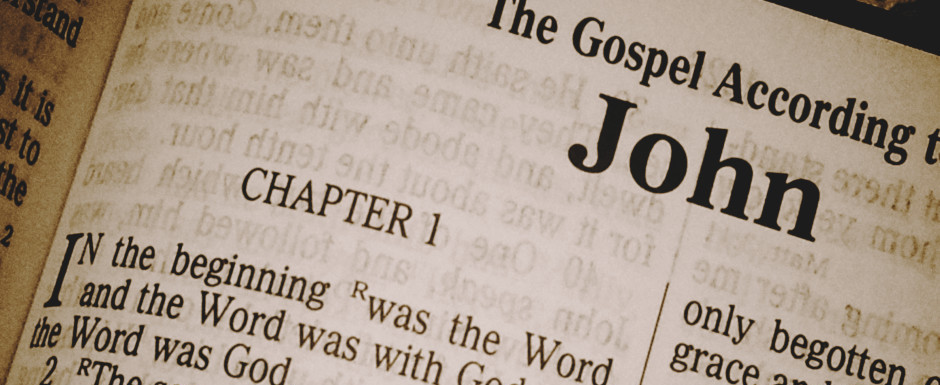 THE SUNDAY MESSENGER
September 1, 2019
Third Sunday of Assumption
The Vessel and Doorway to our Salvation
Go to your church and look upward above the Altar toward her dominating presence, where she is seated upright, and majestic – in a commanding position upon a throne.
Immediately she captures our eyes and all our senses, as she presents to the faithful, the Son of God with His right hand offering a blessing. As she is seated on a throne, she herself becomes the throne for the Saviour of all humankind and a doorway for us to His Throne in Heaven.
Behold the Christ child seated either on her left knee sometimes couched or leaning on her bosom, St Mary gazes with no specific point of contact but looks everywhere. Her right and left hands lovingly embrace the infant whose facial expression, unlike an innocent newborn, is mature showing thus God's Divine Wisdom. Interestingly His aged facial expression springs forth from the Old Testament's prophetic description in the Book of Daniel 7:13
13 In my vision at night I looked, and there before me was one like a son of man,[a] coming with the clouds of heaven. He approached the Ancient of Days and was led into his presence. 14 He was given authority, glory and sovereign power
The Holy Mother and the Lord -King of all- are both clothed in majestic robes of colors. Reds, blues, or purple all have a significant meaning in Christian art. Both the inner and outer garments they are allegorically likened to God himself clothing His Christ the Messiah. There are differing schools of thought used by Iconographers and Illumination artists, in using these colors; some from Eastern and Oriental Orthodox Iconography, and some from the Iconography of the Latin West.
For example, some icons of the Virgin's outer mantel use red, whereas others present her attired in a blue mantel. These variation spring from two differing interpretations, yet both acceptable in our Church's iconography of her.
St Mary, clothed in Blue the color of the sky and viewed as a heavenly color presents her in transcendence, mystery, with the divine one. On the other hand, when dressed with a Red outer garment the Icon tells us that God has clothed humanity with his Divinity.
Interestingly also, Purple, the color of the emperors- nobility, and royalty in all classes and associated with wealth and power, is used for the outer mantel of the Virgin from the royal House of David.
Armenian sacred art is diverse in the use of blue, red and purple and often depicts St. Mary dressed in a red outer garment and a blue inner garment, representing how she carried the mystery of divinity (Jesus) in her humanity or in the reverse. The Virgin's outer garment is laced with a golden fringe and tassels, also part of royal attire.
In most Icons, her left, right shoulders and the center of her forehead show a * star or Diadem. Symbolically this design was even used in pre-Christian art indicating royalty. The star represents a Crown and identifies one as a monarch. The three Diadems give the same message. St. Mary, the Mother of God carried the responsibility upon her shoulders to be the bearer of the Divine within upon her as the Queen of Heaven crowned with a Diadem resting on her head.
Christ the King of Glory dressed in a tunic often gold or gold ochre, with his right-hand offers a benediction to the faithful. In His left hand sometimes Jesus holds either an orb, signifying the earth, or other times a scroll, – the Book of Eternal Life.
Iconographers may choose to use white to cover His body instead. At birth, Jesus was wrapped in white swaddling bands of babies, and at his death with the white burial cloths. White is the color of purity, cleanness, innocence, and the mystical "uncreated light" Christ Himself shown to Peter, James, and John at the Transfiguration.
Both mother and child are graced with halos, but note, Christ's is unique, with an inscribed Cross. In the middle arm of the Cross in His halo behind his head is the Armenian letter eh Է which declares His Divinity with the Godhead. This echoes the words from the Gospel of Saint John …In the beginning, was the Word, and the Word was with God, and the Word was God [John 1: 1}
From Christ God's birth to His crucifixion, Resurrection, and Ascension, the Holy Mother has been and will forever remain for us who pray to her our prime intercessor to her Son. Her sanctified and her humanity, perfected by her obedience in accepting the will of God, she becomes an important stepping stone toward the roadway to salvation.
Her Icon then is a constant reminder to live according to the will of God and to be as perfect as our Father in heaven is perfect.
By: Fr. Garabed Kochakian
TODAY'S BIBLE READINGS:
2Corinthians 1: 1-11 (pages 162-163) New Testament
Mark 4: 35-41 (page 35) New Testament – (Please follow the Armenian Reading in your Bible)
Isaiah 9: 8-19 (pages 689-690) Old Testament
"I love the LORD because he hears my voice and my prayer for mercy. Because he bends down to listen, I will pray as long as I have breath!" (Psalm 116:1-2 NLT). Please pray for Merle Santerian, Steve Hovnanian, Alice Charles, Armen Mirakian and Pearl Jamgochian for a return to improved health and to feel the presence of God in their lives. Please also keep in your prayers the leaders and well-being of both the United States and Armenia.
NEW COMMUNION PROCEDURE – Before gathering for confession, please allow time for the Choir Members to come down and join us before we begin.
Did you know that when we participate in Soorp Badarak (Divine Liturgy), we are also being invited to a meal (communion) offered by our Lord and Savior, Jesus Christ. As such, we should dress in a manner worthy of that invitation. We ask our faithful to dress appropriately for worship. Please, no very short dresses, shorts or bare shoulders. Thank you.
ATTIC TREASURES will return again to the Harvest Bazaar this fall. With limited storage space available at church, we are more focused on items we can accept to be sold at the Attic Treasures table. Gently Used Items must be CLEAN & UNDAMAGED. Desired items are jewelry, women's accessories, housewares, and small furnishings. Toys, clothing, books, straw baskets & florist vases will not be accepted this year. The drop off area will be in the hall next to the bar area. Also, we are only accepting items for two weeks, beginning on the Sunday of Church School registration (9/15) and the following Sunday (9/22). The contact number is Sue DerHagopian at 609 280-6047. Were not picking up from people. There won't be any returns of donated items. Unsold items will be donated to charity.
FAR-Supported Art Show Helps Youth Showcase Their Talents – Meline Grigoryan, 15, loves to paint. Some of her work was recently shown at a local community center in her home town in Armenia's Berd Region. "It's so much fun and so exciting to participate in this exhibition," said Meline. She and about 70 other children who participate in extracurricular groups organized through FAR's Breaking the Cycle of Poverty Program (BCPP) worked to produce art for the show that depict their perspectives on the life and heritage of their region. "This exhibition, which was entitled 'My Village,' was a great chance to showcase the knowledge and skills of this group of children," said FAR's Berd Office Manager Lusik Aghababyan, who noted that the extracurricular groups not only help the children of Berd to better occupy their spare time, but also teach them how to empower themselves through creativity. Read more here: https://farusa.org/2019/08/15/bcpp-art-show-helps-youth-to-showcase-their-talent/ To support FAR's projects, go to: https://weareayo.org/donate
2019 Attendance: Plate/Candle Collection:
July
21 – 27 people $121.00
28 – 98 people $801.00

August
4 – 92 people $457.00
11 – 85 people $366.00
18 – 90 people $495.00

Weekly Expenses: $6,000.00
CHURCH CALENDAR (please mark your calendars)
September
Sunday September 15th – Church School Registration
Sunday September 15th: FEAST OF EXALTATION OF THE HOLY CROSS
Saturday September 28th – Fall Into Philly Kef @ Holy Trinity

October
25, 26 & 27: Harvest Bazaar
Using the Pew Book: In order to enrich understanding of the Divine Liturgy, we encourage our faithful to follow along in the large two-part Pew Book. Part One includes the classical Armenian used in the Liturgy; the facing page is the translation in modern Western Armenian. Part Two contains the transliteration of the classical Armenian; the right-hand page has the English translation. This Pew Book includes the prayers of the celebrant usually offered inaudibly. The prayers offered aloud are indicated in boldface type.
THE NICENE CREED/ HAVADAMK – This is the Profession of our Faith which is often sung after the Gospel is read from the altar. Occasionally, it will be recited by the Deacons and/or the Choir. We invite you to affirm your own "Profession of Faith" by reciting along with us. God longs for all of us to express our faith and devotion to Him.
THE KISS OF PEACE: After the gifts of the Eucharist are brought to the Altar Table, the deacon proclaims, "Greet one another with a holy kiss." The person giving the greetings says, Kristos ee mech mer Haydnetsav – Christ is revealed amongst us. The recipient would respond, Orhnial eh Haydnootiunun Kristosee – Blessed is the revelation of Christ.
Anyone who wishes to request any Requiem Services MUST inform the office by 1:30pm Wednesday the week before. If you also want to sponsor the Fellowship Hour you MUST call Jeanette Der Hagopian at 215-672-4188.
Would you like to:
– receive this Bulletin on Friday via email?
– request a Hokehankist, house blessing or hall rental information?
– find in-depth information on our faith, our parish and our activities?
– sign up for an event online?
If the answer to any of these questions is YES, please visit our parish website at www.holytrinity-pa.org
WE ASK THAT EVERYONE KINDLY TURN OFF ALL CELL PHONES and all other such electronic devices prior to entering the sanctuary out of respect for the sanctity of our services.