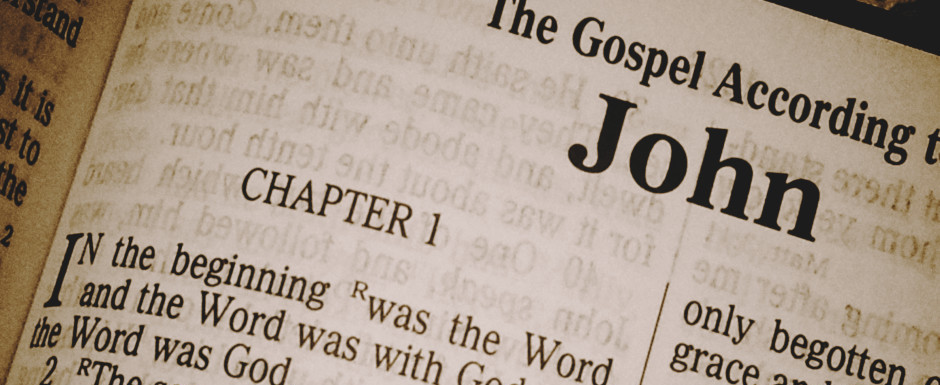 THE SUNDAY MESSENGER
July 25, 2021

Third Sunday after Transfiguration
COVID UPDATE:  As the law in Montgomery County has evolved, people fully vaccinated against COVID-19 can resume indoor and outdoor activities without wearing a mask or socially distancing. Masks are still required for vaccinated and unvaccinated individuals in crowded indoor areas. Please exercise your best judgment and caring for everyone in our Church community.   
Scripture and Feast Day Notes
From Today's Readings
Isaiah 5:1-10 The Song of the Vineyard is a famous parable of disobedience and disappointed love. A man lovingly plants and tends to a vineyard, building a watchtower and a winepress and waiting for the bounty of wine-worthy grapes. Yet he finds only wild grapes, symbols of a willful Israel and Judah, and warns of the ruin that will come to pass. Discuss/reflect: God asks his people what more he could have possibly done (v.4) for them to bear worthy fruit. How would you assess the spiritual fruit in your life?
1 Corinthians 6:18-7:11 St. Paul exhorts his listeners to shun sexual immorality and respect their bodies as temples of the Holy Spirit. He reminds husbands and wives that their bodies belong to each other and that where there are difficulties, reconciliation should be sought. Discuss/reflect: We are not our own – we are God's, bought at a price! (6:19-20) How does this faith fact change how you look at your body? At the ways you might be abusing it with excess?
Matthew 19:3-12 The Pharisees challenge Jesus with the question of divorce. He responds by referring them to the creation of marriage as recounted in Genesis where "two become one" – an indissoluble sum. Speaking against the ease with which men legally terminated their marriages at the time, Jesus preached the importance of the marriage covenant. Discuss/reflect: The Armenian Church acknowledges divorce and remarriage although a second wedding ceremony carries a penitential message. As he so often did, Jesus was posing a radically different approach to covenants –honor them! How do the disciples see marriage? (19:10) While marriages where there is abuse, addiction, chronic infidelity, etc, require intervention, many marriages might be redeemed with committed effort. Could today's high divorce rates benefit from Jesus' hope?
Tuesday, July 27 Honors Twelve Prophets
The 12 "minor" prophets are hardly unimportant (minor being a reference only to the shorter length of their books). Written between the 8th and 5th centuries BC, their work teems with powerful metaphors, all pointing us to the arrogance and hypocrisy of human behavior which God endures with patient love and, at times, angry frustration. In Hosea, God's love for the wayward Israel is compared with that of a husband for a straying wife as he promises to restore his people to covenant faithfulness. In Jonah, a smugly self-confident prophet learns, to his dismay, that God's mercy extends to all repentant sinners, even his enemies. In Amos, we are reminded that worship and reverence for God are meaningless without justice for the poor and oppressed; social justice is the foundation for true piety. Reflection: Read Amos 5:21-24. If Amos were preaching in your church, how would he assess your efforts on behalf of the poor and needy? What can you do personally and as a parishioner to be God's merciful hands in the world?
Department of Christian Education Diocese of the Armenian Church of America (Eastern)/elisea@armeniandiocese.org
"Therefore I want the men everywhere to pray, lifting up holy hands without anger or disputing." (1 Tim 2:8). Prayers are requested for the families of the soldiers killed in the 44-day Artsakh war, the soldiers who are struggling through catastrophic injuries suffered, and those who are still being held as prisoners of war all these months later; Ethel Terzian, Taron Poghosyan, Alice Charles, Leslie Movsesian, Larry Grocott and Doris Alahverde.
Blessing of the Grapes: This year the Feast of the Assumption of the Holy Mother-of-God will take place on Sunday, August 15.  Anyone wishing to make a donation toward grapes should contact the church office no later than Monday, August 9.
COUNTRY STORE IS OPEN AND READY FOR BUSINESS:  We are well stocked in our store and invite you to come in after church most Sundays or place an order for pickup with Lorraine Damerjian @ 215-572-8465. 
Opportunity for Part-Time Paid Position.   We need someone who is interested to work at some of our Hall Rental events: Open the Church Hall, Supervise the event, and Close-up after the event. These rental events, which usually take place on Friday evening, Saturday or Sunday, may run into the late evening.
— If interested, please contact Barbara Harmon: cell # 609-605-0489, or email to babs731@comcast.net 
The Armenian Sisters Academy, Radnor PA. Has an immediate opening for a full-time toddler care teacher. If interested, please contact Doreen Yeremian. 6106134733
FAR Training Reaches Doctors in Armenia's Remote Regions
FAR recently relaunched a series of in-person trainings on non-communicable diseases, or NCD, for 15 physicians from Armenia's Sisian Province. The five-day program was a replication of the 2020 online training series on NCD, which brought together more than 250 healthcare providers from all regions of Armenia.   Training topics include cardiovascular diseases, stroke, high blood pressure, diabetes, which, according to trainer Dr. Samvel Hovhannisyan, are the leading causes of NCD deaths worldwide, and particularly in Armenia.The course touches on the assessment of NCD, management of NCD, including leading a healthy lifestyle, and communication and consultation methods with the patient, and incorporates the World Health Organization's global strategy on how to prevent these diseases and calculate risk factors. The course should be replicated in other provinces in the future. To give to FAR's Healthcare Program, go to www.farusa.org/donate To read more, go to: https://www.farusa.org/post/training-reaches-physicians-in-remote-provinces
DIVINE LITURGY IN YOUR HOME
Since we do not stream services at our church every week, we invite you to click on one of the following links to partake of Badarak at any of the following:
https://www.facebook.com/SSSMAAC/live/ (St. Sahag & St. Mesrob Armenian Church)
http://www.stleon.org (St Leon Live Stream)
https://www.facebook.com/stvartancathedral (St. Vartan Armenian Cathedral)
http://www.holy-martyrs.org (Holy Martyrs Live Stream)
ASA OPEN HOUSE: Interested in finding out more about ASA for your child?
We welcome the opportunity to meet with you, answer any questions and guide your family through the admissions process. Though our campus is open, due to safety concerns in light of COVID-19 we are unable to welcome visitors to campus during school hours. We have transitioned our spring open house and tours into virtual zoom/phone meetings as well as after-hours tours. Email Legna Santerian at lsanterian@asaphila.org to schedule a tour – just for your family!
We look forward to meeting you and introducing you to the Armenian Sisters Academy!
Check out our video at https://www.youtube.com/watch?v=Wevb1U3tAnI
Legna