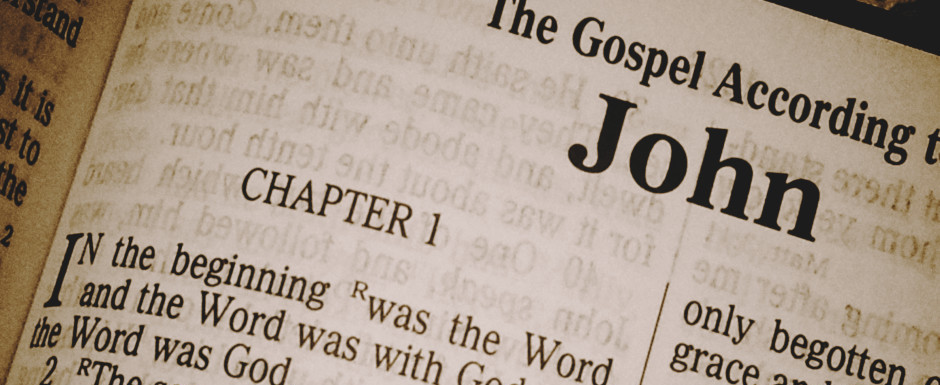 THE SUNDAY MESSENGER
February 2, 2020
Third Sunday after the Octave of Theophany
Fear and Faith
Don't be afraid? Today, fear seems like our default state of being. Within an endless list of things to fear – war, economic downturns, political leadership, international or domestic terrorism, health insurance coverage, climbing debt, job loss, illness, relationship trouble, and of course, death and loss of loved ones – what does Christianity have to say, if anything? Who can calm our fear and give us true peace?
Picture the scene. Jesus lets his disciples get into a boat and head out on the Sea of Galilee. A few miles into their trip, it becomes dark and a severe storm ensues. It was as if the disciples were rowing in place. Water begins to pour into the boat, the darkness only alleviated for brief moments with flashes of lightning followed by rolling thunder. Unable to see where they're going, their ability to navigate is removed. Their boat is taking a serious beating from the turbulent waves. Along with the chaotic water, fear washes over them, and when one person becomes afraid, it feeds the fear of the others. Fear building upon fear. No hope in sight. Then they see what they think is a ghost…
Doubt is typically considered the antithesis of faith, but what about fear? Think of it this way. If we are in a dark room, we can't see where we are walking, we can't see if there is something in front us, or even if we are in danger. We become afraid, similar to the disciples on the stormy Sea of Galilee. When a light is turned on, fear is vanquished. Why? Because when the room is illuminated, we know what surrounds us. When we are enlightened or illuminated at baptism (loosavorootyoon), we are placed on the path of knowing God, and when we know God we see with our eyes of faith, we hear and know his voice when he says, "It is I. Don't be afraid." (Note: this is why St. Gregory is named The Enlightener or Illuminator. He baptized the King, the King's family, and others). Faith is the means by which we come to know Christ. Faith (Asdvadzkeedootyoon) is a knowledge so intimate that it results in unity with God, with the peace that surpasses all understanding (Philippians 4:7), with perfect love that casts out fear (I John 4:18).
Like the disciples, if we just witnessed Jesus feeding the 5,000, then why do we continue to fear? When our boats, personally and as a community, take a beating daily, whether from temptation, trials, or something unknown, we become afraid, and when in fear, we cling to the slightest sign of hope and life. Jesus offers his life and invites us to cling to him. When we continually look at the world with only our physical eyes, we do not see ourselves or the world how God sees it. We let the circumstances of the storm blur our vision of Christ walking on the water. We can't always "see" Jesus, but that's where faith takes over. We no longer see a ghost, but the Son of God walking over our worries and trials with authority.
Through living out our baptism, by fulfilling our baptismal vows, by living a life in Christ, loving as Jesus loves, we "know" he is there in the midst of our storm. How else would St. Paul chained in a prison cell begin to sing hymns of praise at midnight? (Acts 16:25) How else would Christian martyrs look forward to their death without fear? How else would the second century St. Sophia cling to her faith as her three daughters Pistis (Faith), Elpis (Hope), and Agape (Love), ages 12, 10, and 9, respectively, were tortured and martyred for their Christian faith?
By Dn. Eric Vozzy
TODAY'S BIBLE READINGS:
2 Timothy 2: 15-26 (pages 192-193) New Testament
John 6: 15-21 (page 89) New Testament – (Please follow the Armenian Reading in your Bible)
Isaiah 61: 10-62:9 (pages 737-738) Old Testament
"LORD, the God of heaven, the great and awesome God, who keeps his covenant of love with those who love him and keep his commandments, let your ear be attentive and your eyes open to hear the prayer your servant is praying before you day and night…." (Nehemiah 1:5-6). Prayers are requested for Helen Mirijanian, Edward Tatoian, Rose Minassian, Ethel Terzian, Taron Poghosyan, Jan Mirijanian, Alice Charles, Armen Mirakian and Pearl Jamgochian.
NEW COMMUNION PROCEDURE – Before gathering for confession, please allow time for the Choir Members to come down and join us before we begin.
Coffee Hour today is sponsored by Yn. Anna in celebration of Der Hakob's birthday. All are welcome.
A Sunday Sermon Scripture Study: In his role as teacher and spiritual leader, Fr. Hakob will turn the sanctuary into a classroom next Sunday, February 9. In lieu of a sermon, he will guide us through a Bible passage describing life in the early church (first century). What was that community like? How did they worship? Did they have fellowship? Education? How did they handle their expenses? Join us as we examine their community and see how we measure up.
Did you know that when we participate in Soorp Badarak (Divine Liturgy), we are also being invited to a meal (communion) offered by our Lord and Savior, Jesus Christ. As such, we should dress in a manner worthy of that invitation. We ask our faithful to dress appropriately for worship. Please, no very short dresses, shorts or bare shoulders. Thank you.
Poon Paregentan Celebration Luncheon: February 23, 2020 following services in the church hall. Adults are $10.00 per person, children (ages 5-17) are $6.00 each and children 4 and under are free. RSVP by February 16, 2020. Everyone is welcome.
Home Blessings It is part of the Armenian Church tradition to have our homes blessed regularly and especially during the seasons of Christmas and Easter. Please consider bringing this age-old practice to your home in 2020. Having this short service done in your own home will bless you and create a sense of peacefulness for you and your family. If you would like to partake of this beautiful custom, contact the church office (215-663-1600 or office@holytrinity-pa.org) and request a home blessing visit from Der Hakob. Please have a piece of bread, dish of salt and glass of water prepared for the blessing service.
ANNUAL PARISH ASSEMBLY: Scheduled for February 16, 2020 with alternate snow dates of March 1 or March 8, 2020.
REMINDER: According to the Diocesan Bylaws, membership dues are to be paid no later than December 31st each year in order to be a member in "good standing" and to be eligible to vote at the annual assembly. Any monies received after that date will be applied to the new year. For any questions regarding your status, please call the church office.
FAR UPDATE: Hundreds of Students Impacted by FAR's Recent School Renovations Recent classroom renovations made possible through FAR's Breaking the Cycle of Poverty Program (BCPP) are making school safer and more enjoyable for 330 students who attend school in Armenia's impoverished Tavush Province. Changes include a new physics and chemistry lab for Berd High School and the new military classroom at Berd #4 Elementary and Middle School. "Our physics classroom was in very bad condition and the furniture and facilities were very old. It was practically impossible to work there," said Berd High School Principal Arthur Melikyan. "FAR has done a tremendous job." BCPP has made it possible to renovate and refurbish science labs at 12 different schools in Tavush's Berd Region. To read more, go to: https://farusa.org/2020/01/20/bcpp-hundreds-of-students-impacted-by-bcpps-recent-school-renovations/ To support FAR's education and development programs, go to: https://farusa.org/donate/
EMERGENCY CLOSINGS: In an effort to inform parishioners and guests when a Holy Trinity church service or program needs to be canceled or delayed due to inclement weather or other reasons, we request that you check our website (www.holytrinity-pa.org) or facebook page (www.facebook.com/holytrinitypa) for the most accurate information.
CHURCH CALENDAR (please mark your calendars)
February
Sunday February 16th: Annual Parish Assembly (snow dates 3/1 & 3/8)
Sunday February 23rd: Church School Poon Paregentan Celebration! Look for details on how to register coming soon.

March
Sunday March 1st: Church School Vartanatz Play during Fellowship Hour
2019 Attendance: Plate/Candle Collection:
January
5 – 123 people $850.00
12 – 98 people $518.00
19 – 139 people $857.00
26 – 115 people $538.00
Weekly Expenses: $6,000.00
NEW IN BOOKSTORE: With pride, we are pleased to announce "Acoustic Armenia," a CD by a devoted member of the Holy Trinity family, Karinné Andonian. The music of this album is meant to revere the spirit of Armenian music. The Armenian heart has always sung, and here it sings simply and organically, intending to bring a sense of togetherness and home just as it was when it was created generations ago. Available in Bookstore $12.
Using the Pew Book: In order to enrich understanding of the Divine Liturgy, we encourage our faithful to follow along in the large two-part Pew Book. Part One includes the classical Armenian used in the Liturgy; the facing page is the translation in modern Western Armenian. Part Two contains the transliteration of the classical Armenian; the right-hand page has the English translation. This Pew Book includes the prayers of the celebrant usually offered inaudibly. The prayers offered aloud are indicated in boldface type.
THE NICENE CREED/ HAVADAMK – This is the Profession of our Faith which is often sung after the Gospel is read from the altar. Occasionally, it will be recited by the Deacons and/or the Choir. We invite you to affirm your own "Profession of Faith" by reciting along with us. God longs for all of us to express our faith and devotion to Him.
THE KISS OF PEACE: After the gifts of the Eucharist are brought to the Altar Table, the deacon proclaims, "Greet one another with a holy kiss." The person giving the greetings says, Kristos ee mech mer Haydnetsav – Christ is revealed amongst us. The recipient would respond, Orhnial eh Haydnootiunun Kristosee – Blessed is the revelation of Christ.
Anyone who wishes to request any Requiem Services MUST inform the office by 1:30pm Wednesday the week before. If you also want to sponsor the Fellowship Hour you MUST call Jeanette Der Hagopian at 215-672-4188.
Would you like to:
– receive this Bulletin on Friday via email?
– request a Hokehankist, house blessing or hall rental information?
– find in-depth information on our faith, our parish and our activities?
– sign up for an event online?
– If the answer to any of these questions is YES, please visit our parish website at www.holytrinity-pa.org
WE ASK THAT EVERYONE KINDLY TURN OFF ALL CELL PHONES and all other such electronic devices prior to entering the sanctuary out of respect for the sanctity of our services.