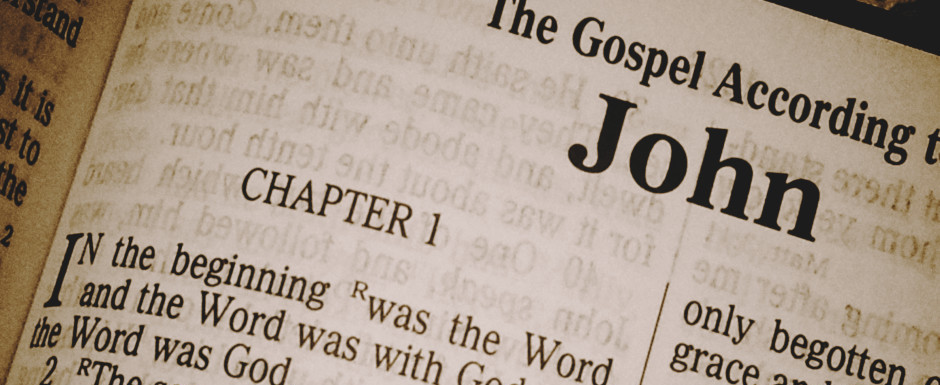 THE SUNDAY MESSENGER
June 26, 2022
Third Sunday After Pentecost
COVID UPDATE: Based on the recent increase in Covid infections, Montgomery County is recommending that masks be worn indoors in all public areas and to maintain social distance.
Scripture and Feast Day Notes
From Today's Readings
Matthew 12:1-8 When the Pharisees chastise Jesus for allowing his disciples to pick grain on the Sabbath, he cites many instances from their own history (King David) and tradition (practices of priests at the Jerusalem temple) to counter their accusations. Alluding to the prophet Hosea's words, he declares human need (hunger in this case) more important than rules. Discuss/reflect: Prayerfully contemplate this lovely NLT version of Hosea 6:6 (to which Jesus refers): "I want you to show love, not offer sacrifices. I want you to know me more than I want burnt offerings." What changes in your 'habits of faith' might these words prompt you to make?
Romans 6:12-23 St. Paul exhorts his listeners to reject sin as their master, since they now live under grace rather than the Law. God has freed us from enslavement to sin; obedience leads to righteousnessness. "The wages of sin are death;" but holiness leads to eternal life with Christ Jesus. Discuss/reflect: If St. Paul were here today, what sins would he say enslave our society?
Isaiah 1:1-15 God despairs of a rebellious people who continue to turn from his ways. Since their hearts are not open to God, their worship and prayers are meaningless. "Your incense is detestable to me…I cannot bear your assemblies!"(v.13) Discuss/reflect: Worship of God needs to spring from genuine faith and reverence to have meaning. How would you rate your worship?
Tuesday, June 28, honors Sts. Constantine the Emperor & his mother Helena
Constantine was the first Roman Emperor to convert to the Christian faith, most probably under the influence of his mother Helena, a convert herself, and a woman known for her deep faith and service to the poor. He is credited for the Edict of Milan in 313 which mandated tolerance for Christianity in the Empire. He convened the first Ecumenical Council (Nicaea) in 325 to address church controversies. And in his quest for the true cross of Christ, he dispatched his revered mother Helena to Jerusalem, where, in 326, she discovered three crosses at an excavation site. In order to determine which was the Cross of Christ, one source reports that St. Macarius, the Bishop of Jerusalem, alternately touched a corpse to each; the deceased came to life at the one deemed the True Cross. (The Discovery of the True Cross is an important feast in the Armenian Church, Kiud Khach, celebrated in October.) The Church of the Holy Sepulcher, over which the Armenian Church shares authority to this day, was then built at the site of the discovery, by order of Helena and Constantine. Discuss/reflect: Just as Helena was for her son, women in the history of the Armenian Church have been important influencers. Without Sts Santookht, Hripsime, Gayane, Ashkhen and Khosrovitookht, our conversion as a nation might have taken quite a detour.  Who are the women who have inspired your faith?       
CHURCH SCHEDULE ON JULY 3rd – Church will be open only from 10 – 11am on this date, during which time Der Hakob will conduct a Morning Service and visitors will have an opportunity for prayers and the lighting of candles.
ATTENTION GRADUATES!
The next issue of the LOOYS will feature our graduates (all levels) and we invite you to submit your own details for inclusion. Write-up should include: full name, parents' names, name of institution, grade level or degree achieved, activity involvement (church or school), and future plans (further education/work/other). Please include a picture (in high resolution color), if possible. Everything should be sent to choirboss@hotmail.com by July 15, 2022.
COUNTRY STORE – We invite you to come visit us after church most Sundays.  See Liz or Jeanette. If you wish to place an order for pickup, contact Lorraine Damerjian @ 215-572-8465, and she can help you with that.
Seeking Part-time Organists – the Choir of Holy Trinity is looking for multiple talented musicians who would be seriously interested in playing the organ for the Sunday morning Divine Liturgy (Badarak) on a rotating schedule. Organ lessons will be provided to the interested candidates, along with one-on-one direction from a senior choir person.  For further information, contact Karinne Andonian @ karinne.hov@gmail.com.