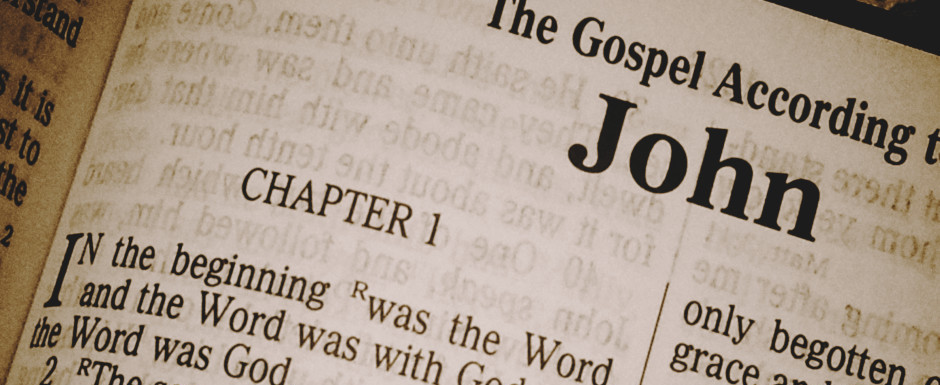 THE SUNDAY MESSENGER
August 29, 2021

Third Sunday after Assumption
 COVID UPDATE:  August 23, 2021, The Montgomery County Office of Public Health advises that masks should be worn in public indoor settings regardless of vaccination status. Please exercise your best judgment and caring for everyone in our Church community. Thank you   
Scripture and Feast Day Notes
From Today's Readings
Isaiah 9:8-19 God's warnings through his prophet are unequivocal: even though the people of Israel confidently plan to rebuild after an attack by enemies, their evil and neglect of God will render all they do futile. His punishment will continue because of Israel's prideful arrogance. Discuss/reflect: Evil is referred to (v. 18) as a raging forest fire that consumes all in its path. This image is particularly vivid today as we consider the horrendous fires consuming California and other parts of the world. As you look at current events, where do you see this engulfing effect of evil? How can it be stopped? (Gods has concrete suggestions in chapter 10!)
2 Corinthians 1:1-11 Often personal and passionate in the opening lines of his epistles, here St. Paul stresses the compassion of a God who comforts the suffering, enabling us, in turn, to comfort others. This is particularly meaningful to Paul who has just endured unimaginable hardships in his travels and realized that relying entirely on God's love and mercy was the only way to survive. Discuss/reflect: Paul found that troubles and hardship led him to rely on God all the more (v.9) How do you respond when life gets difficult? Can you recall a difficult time during which you experienced God's comforting presence?
Mark 4:35-41 Chapter 4 begins and ends with Jesus in a boat, as he teaches about the nature and power of God. Here, the disciples fear for their lives as a storm develops on the Sea of Galilee and Jesus, no doubt exhausted, is asleep. After stilling the waves and winds, Jesus asks the disciples (and all of us!) why they are lacking in faith.  For even now, after all the disciples had seen and heard, they ask in awe: "Who can this be?" Discuss/reflect: In Scripture, God addresses fear more than any other emotion, repeatedly asking us not to be afraid. What fears do you have? In what ways might this story be instructive in handling them?
Saturday, September 4, celebrates the 318 Fathers of the Council of Nicaea
The word "ecumenical" means "universal" and comes from the Greek oikoumene, which means "the inhabited world." An ecumenical council was the meeting of the entire Church as represented by her bishops and other leaders. Following research and debate, decisions in these councils were arrived at through the grace and guidance of the Holy Spirit. The Council of Nicaea in 325 AD was the first of the three Ecumenical Councils recognized by the Armenian Church and was called by the Emperor Constantine to address a specific controversy. In opposition to the heresy espoused by the priest Arius, namely that the Son of God was created by the Father, the Council decreed that Son of God, Jesus Christ, is uncreated and divine, of one essence with the Father (homoousios) and not made or created by Him. Among other important results, the Council began the formulation of the Nicene Creed (ergo its name) which was finalized at the Second Ecumenical Council of Constantinople in 381. Reflection: Diocesan and Parish Assemblies are church councils. Knowing that God is especially present when we gather in His name, how might we focus ourselves better on His will for us as we elect officials and deliberate budgets and policies?
Department of Christian Education/Diocese of the Armenian Church of America (Eastern)/ elisea@armeniandiocese.org.
"Therefore I want the men everywhere to pray, lifting up holy hands without anger or disputing." (1 Tim 2:8). Prayers are requested for the families of the soldiers killed in the 44-day Artsakh war, the soldiers who are struggling through catastrophic injuries suffered, and those who are still being held as prisoners of war all these months later; Ethel Terzian, Taron Poghosyan, Alice Charles, Leslie Movsesian, Larry Grocott, Doris Alahverde and Genevieve Miller.
REQUIEM SERVICES: Hokehankist today will be for:
JOHN DEVEDJIAN (2nd Anniversary of His eternal life) & FLORENCE DEVEDJIAN (1st Anniversary of Her eternal life) requested in loving memory by Elizabeth and Robert Barone.
ALTAR FLOWERS: are donated today by the Boyajian Family in loving memory of JANICE BOYAJIAN PINKERTON.
MARK YOUR CALENDARS!!!  The invitations for the 50TH Anniversary Celebration of His Eminence, Archbishop Vicken Aykazian, are now in the mail. This special event will be held on Sunday, October 17 and we look forward to an active participation by our community as we show our respect and appreciation for the many years he has devoted to representing The Armenian Church in the faith community in this country and globally.
COUNTRY STORE IS OPEN AND READY FOR BUSINESS:  We are well stocked in our store and invite you to come in after church most Sundays or place an order for pickup with Lorraine Damerjian @ 215-572-8465. 
HOLY TRINITY ZOOM BOOK CLUB will meet on Thursday, September 16 at 7:00 pm to discuss "Educated," a memoir by Tara Westover. The conversation will be facilitated by Nancy Hovnanian. All those interested are asked to contact nancybasmajian@verizon.net to receive the Zoom link.
Message from Montgomery County: Our community is stronger when we're all protected. The best way to protect yourself and others from COVID-19 is to get vaccinated. The COVID-19 vaccine is safe, effective, and widely available. The COVID-19 vaccine will protect you from severe illness, hospitalization, and death; and protects vulnerable people in your community who can't get the vaccine. A healthier community starts with you. For more information on the COVID-19 vaccine, call the Montgomery County Office of Public Health at 610-278-5117 or visit https://www.montcopa.org/3660/COVID-19-Vaccine.
ASA OPEN HOUSE: Interested in finding out more about ASA for your child? We welcome the opportunity to meet with you, answer any questions and guide your family through the admissions process. Though our campus is open, due to safety concerns in light of COVID-19 we are unable to welcome visitors to campus during school hours. We have transitioned our spring open house and tours into virtual zoom/phone meetings as well as after-hours tours. Email Legna Santerian at lsanterian@asaphila.org to schedule a tour – just for your family!
We look forward to meeting you and introducing you to the Armenian Sisters Academy!
Check out our video at https://www.youtube.com/watch?v=Wevb1U3tAnI
Legna