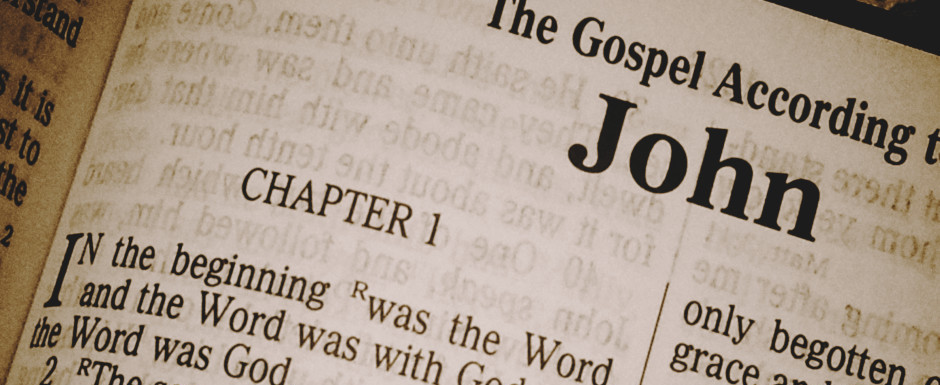 THE SUNDAY MESSENGER
August 27, 2023

Third Sunday after Assumption
In the absence of Fr. Hakob who is in Armenia, we are pleased to inform our faithful that our guest celebrant today will be The Very Rev. Fr. Mamigon Kiledjian.  Please join us to welcome him and hear his pastoral message for us. Asdvadz Oknagan, Hayr Soorp.
Scripture and Feast Day Notes
From Today's Readings
Isaiah 9:8-19 God's warnings through his prophet are unequivocal: even though the people of Israel confidently plan to rebuild after an attack by enemies, their evil and neglect of God will render all they do futile. His punishment will continue because of Israel's prideful arrogance. Discuss/reflect: Evil is referred to (v. 18) as a raging forest fire that consumes all in its path. This image is particularly vivid today as we consider the horrendous fires consuming California and other parts of the world. As you look at current events, where do you see this engulfing effect of evil? How can it be stopped? (Gods has concrete suggestions in chapter 10!)
2 Corinthians 1:1-11 Often personal and passionate in the opening lines of his epistles, here St. Paul stresses the compassion of a God who comforts the suffering, enabling us, in turn, to comfort others. This is particularly meaningful to Paul who has just endured unimaginable hardships in his travels and realized that relying entirely on God's love and mercy was the only way to survive. Discuss/reflect: Paul found that troubles and hardship led him to rely on God all the more (v.9) How do you respond when life gets difficult? Can you recall a difficult time during which you experienced God's comforting presence?
Mark 4:35-41 Chapter 4 begins and ends with Jesus in a boat, as he teaches about the nature and power of God. Here, the disciples fear for their lives as a storm develops on the Sea of Galilee and Jesus, no doubt exhausted, is asleep. After stilling the waves and winds, Jesus asks the disciples (and all of us!) why they are lacking in faith.  For even now, after all the disciples had seen and heard, they ask in awe: "Who can this be?" Discuss/reflect: In Scripture, God addresses fear more than any other emotion, repeatedly asking us not to be afraid. What fears do you have? In what ways might this story be instructive in handling them?
NOTICE: Renovations have started in the two bathrooms near the elevator. They are unavailable for use and are expected to reopen by September 3rd. Pardon the inconvenience while we make the area better for everyone. Thank you.
Coming In The Fall – New Mission Sponsored by ACE
Please join us this Fall to create a "sisterhood" for the women of our church who have lost their husband or life partner.  Whether your loss is recent or long ago, we want to learn from one another for spiritual, social, and informational growth to enrich our lives despite our losses.  More information will follow.  For questions, please call Lucy Aghazarian, 215-901-7642 or email her lmardikian@hotmail.com.
Honoring Our Grandparents: We invite our entire community to join us on Sunday, September 10 as we celebrate National Grandparents Day. There will be a short blessing service following the Divine Liturgy in which we will recognize the special love and gifts grandparents share with their grandchildren and their contribution to our parish family. Fellowship with ice cream and cake will follow!
 FAR Update:  Living apart from your family is challenging, and establishing a business from scratch is even more arduous, but with FAR's assistance, we are gradually finding our footing," shares baker Alina. In her cozy shop nestled in Masis city, she and her sister Aghavni have reestablished their lives after the heartache of the loss of family members, land and home. The oven, refrigerator and other equipment provided by Fund for Armenian Relief through the Small Business Assistance program gave the two women the launchpad they needed. Their bakery, the sole "jengyalov hats" provider in Masis, has gained popularity among the locals and has become their lifeline. Learn more about the Support for Artsakh's Displaced program and join in by donating to FAR today! https://www.farusa.org/post/bringing-a-bite-of-artsakh-to-masis
September 24: Church School opening. We are thrilled to inform our faithful, especially our young families, that Church School is back and IN PERSON!  Both the Language Education and Christian Education divisions of our school will hold Registration on Sunday, September 24 starting at 10:30 in the church lobby—there is no registration or book fee. Help us spread the word—every child is welcome. After Badarak, our faithful are invited to join us for a pizza party!
The Kiss Of Peace – After the gifts of the Eucharist are brought to the Altar Table, the deacon proclaims, "Greet one another with a holy kiss."  The person giving the greeting says, Kristos ee mech mer Haydnetsav – Christ is revealed amongst us.  The recipient would respond, Orhnial eh Haydnootiunun Kristosee – Blessed is the revelation of Christ.
Attic Treasures – Bazaar 2023: Please do not bring your Attic Treasures to the church until September 15th. While we appreciate the donations, we ask you to store them at your homes as we do not have a storage area.  Thank you.
Lost & Found – Please take a look at the coat racks in the hallway as we have begun to accumulate miscellaneous pieces of clothing.  We will be donating any remaining items to charity in November.
Sept 10 – Blessing of Grandparents

Sept 17 – Feast of the Exaltation of the Holy Cross

Sept 21 – Armenian Independence Day

Sept 21 – Zoom Book Club

Sept 24 – Church School Begins

10:30 am – Registration for Christian Education Classes and Language Education Classes starts in the Fellowship Hall lobby
11:15 am – Christian Education Classes begin.
12:15 pm – Pizza Party for students

Oct 1 – Feast of the Holy Cross of Varak

Oct 1 – 10:30 – Armenian Language Classes begin

Oct 1 – 11:15 am Christian Education Classes continue