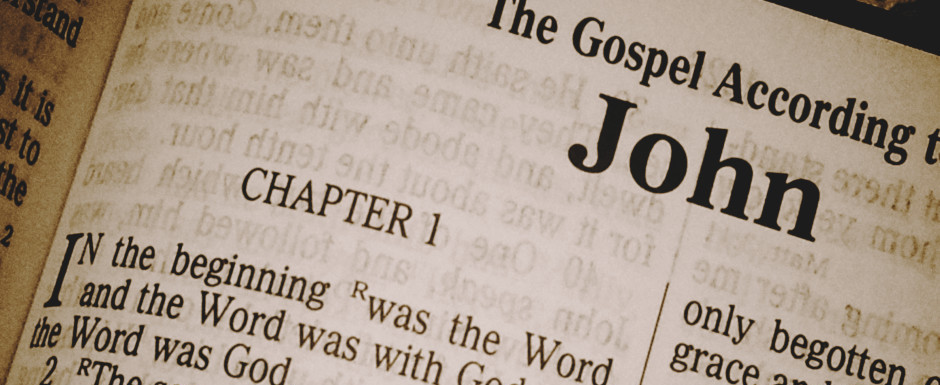 THE SUNDAY MESSENGER
August 28, 2022

Third Sunday after Assumption
 Update on the Primate's Recovery
Our Primate, Fr. Mesrop Parsamyan, continues to receive excellent medical care in the Albany area under the supervision of top specialists in trauma, surgery, and physical therapy, and also in consultation with advisors from the Armenian American Health Professionals Organization. The doctors have greatly pleased with his progress and on their advice, when it is suitable to do so, he will be transferred to New York City to complete his rehabilitation and healing.
Hayr Sourp's spiritual wellbeing remains strong and positive, and of course overflowing with gratitude to God, to our faithful, and to the merciful hands tending to him. We continue to offer heartfelt prayers for his ongoing physical recovery, and ask that all our people do the same.
As our Primate progresses towards health, he has been working with the Diocesan Council and administration to advance the mission of the Diocese.
Scripture and Feast Day Notes
From Today's Readings
Isaiah 9:8-19 God's warnings through his prophet are unequivocal: even though the people of Israel confidently plan to rebuild after an attack by enemies, their evil and neglect of God will render all they do futile. His punishment will continue because of Israel's prideful arrogance. Discuss/reflect: Evil is referred to (v. 18) as a raging forest fire that consumes all in its path. This image is particularly vivid today as we consider the horrendous fires consuming California and other parts of the world. As you look at current events, where do you see this engulfing effect of evil? How can it be stopped? (Gods has concrete suggestions in chapter 10!)
2 Corinthians 1:1-11 Often personal and passionate in the opening lines of his epistles, here St. Paul stresses the compassion of a God who comforts the suffering, enabling us, in turn, to comfort others. This is particularly meaningful to Paul who has just endured unimaginable hardships in his travels and realized that relying entirely on God's love and mercy was the only way to survive. Discuss/reflect: Paul found that troubles and hardship led him to rely on God all the more (v.9) How do you respond when life gets difficult? Can you recall a difficult time during which you experienced God's comforting presence?
Mark 4:35-41 Chapter 4 begins and ends with Jesus in a boat, as he teaches about the nature and power of God. Here, the disciples fear for their lives as a storm develops on the Sea of Galilee and Jesus, no doubt exhausted, is asleep. After stilling the waves and winds, Jesus asks the disciples (and all of us!) why they are lacking in faith.  For even now, after all the disciples had seen and heard, they ask in awe: "Who can this be?" Discuss/reflect: In Scripture, God addresses fear more than any other emotion, repeatedly asking us not to be afraid. What fears do you have? In what ways might this story be instructive in handling them?
Saturday, September 3, celebrates the 318 Fathers of the Council of Nicaea
The word "ecumenical" means "universal" and comes from the Greek oikoumene, which means "the inhabited world." An ecumenical council was the meeting of the entire Church as represented by her bishops and other leaders. Following research and debate, decisions in these councils were arrived at through the grace and guidance of the Holy Spirit. The Council of Nicaea in 325 AD was the first of the three Ecumenical Councils recognized by the Armenian Church and was called by the Emperor Constantine to address a specific controversy. In opposition to the heresy espoused by the priest Arius, namely that the Son of God was created by the Father, the Council decreed that Son of God, Jesus Christ, is uncreated and divine, of one essence with the Father (homoousios) and not made or created by Him. Among other important results, the Council began the formulation of the Nicene Creed (ergo its name) which was finalized at the Second Ecumenical Council of Constantinople in 381. Reflection: Diocesan and Parish Assemblies are church councils. Knowing that God is especially present when we gather in His name, how might we focus ourselves better on His will for us as we elect officials and deliberate budgets and policies?
REQUIEM SERVICES:
Hokehankist today will be for:
Armen Mirakian  (2nd  Anniversary of his eternal life) requested by David and Marta Brann and family and friends who loved Armen.
COFFEE  HOUR – As we move through the summer months, we will strive to continue offering a weekly Coffee Hour following Badarak which provides us with nourishment and our most enjoyable fellowship.  As we have done in the past, we invite you to bring any refreshment or dessert of your choosing to enhance our table.  Any questions can be directed to Jeanette @ 215-672-4188 or choirboss@hotmail.com
COUNTRY STORE – We invite you to come visit us after church most Sundays.  See Liz or Jeanette. If you wish to place an order for pickup, contact Lorraine Damerjian @ 215-572-8465, and she can help you with that.
Seeking Part-time Organists – the Choir of Holy Trinity is looking for multiple talented musicians who would be seriously interested in playing the organ for the Sunday morning Divine Liturgy (Badarak) on a rotating schedule. Organ lessons will be provided to the interested candidates, along with one-on-one direction from a senior choir person.  For further information, contact Karinne Andonian @ karinne.hov@gmail.com.
A NOTE OF URGENCY FROM DER YEPREM KELEGIAN
An elementary school in Siunik, 500 yards from the Azeri border needs a bomb shelter.  They have no safe place for them and the villagers to hide in case of gunfire or shells.  The school is in Nerkin Khndzoresk.  Google map so that you can get a "picture" of the valiant villagers who are holding onto our land.  Then click and donate to protect our vulnerable children.
Church Services Next Sunday 
On Sunday, September 4, which is Labor Day weekend, there will an adjusted schedule. Church will be open only from 10:30 to11:30 am for those who wish to pray and/or light candles.  A short service will also be conducted by a deacon in the absence of Der Hakob.
September 18: Church School opening. We are thrilled to inform our faithful, especially our young families, that Church School is back and IN PERSON!  Both the Language Education and Christian Education divisions of our school will hold Registration on Sunday, September 18 starting at 10:30 in the church lobby—there is no registration or book fee. Help us spread the word—every child is welcome. After Badarak, our faithful are invited to join us outdoors for pizza and ice cream/water ice!
September 21-Book presentation by Adrienne G. Alexanian on her father's memoir Forced into Genocide: Memoirs of an Armenian Soldier in the Ottoman Turkish Army
Wednesday 7:00 PM – 9:00 PM   Armenian Martyrs' Congregational Church
100 N. Edmonds Avenue Havertown, PA (610) 446-3330   office@amccpa.org
There are no other books in literature on this aspect of the Armenian Genocide. The book contains rare documents and pictures which will be shown during the presentation. Book signing during the reception. All proceeds will be donated to the AMCC.
September 22 –  Zoom Book Club – our Book Club will discuss an exciting novel—it's historical fiction, a thriller, and a not-be-to-missed page turner! Written by Amor Towles, A Gentleman in Moscow has been chosen as the Best Book of the Year (2016) by The Washington Post, The Chicago Tribune, and the Philadelphia Inquirer, among other publications. We will meet at 7:00 via Zoom with our facilitator, Nancy Basmajian. To receive the Zoom link, go to nancybasmajian@verizon.net.
September 28
Attention all ladies and gal-pals –  enjoy a delightful "Paint & Sip" evening packed with fun and fellowship!  Sit back, "wine" down and enjoy a relaxing time in Santerian Hall on Wednesday, September 28 from 6:00 – 8:30 p.m.
Reservations: Required by September 18, 2022….Space is limited
No painting experience necessary – TRULY!!! You will be guided with easy step-by-step instruction.
Cost: $25 per person – includes all supplies, mezze, soft drinks and lots of laughs (BYOB)
Payment Via: Online (HTAC Website) or make your check payable and mail to HTAC / Memo Section: Paint And Sip
For More Information: Gena Willard 215-805-6559 genawillard@aol.com
LOST AND FOUND – Please take a look at the coat racks in the hallway as we have begun to accumulate miscellaneous pieces of clothing.  We will be donating any remaining items to charity in December.