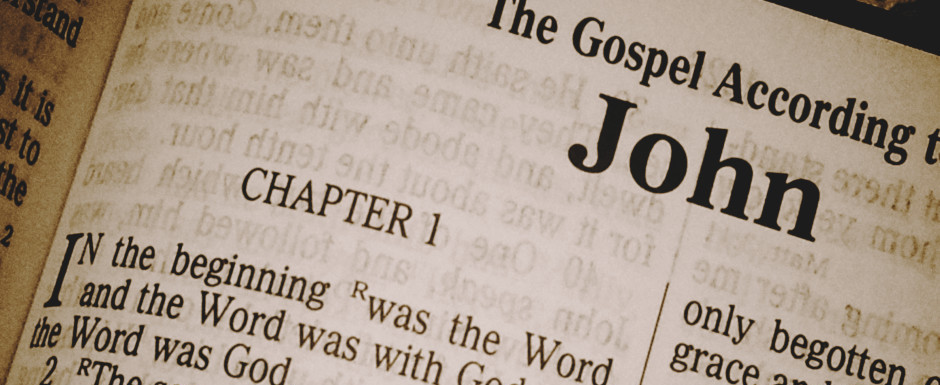 THE SUNDAY MESSENGER
March 1, 2020
Sunday of the Expulsion
What is Sin?
Expulsion Sunday places us at the very beginning. The created order, including Adam and Eve, was spoken into existence by the very Word of God, but our harmony with the world and the communion we enjoyed with our Creator was ruptured because of sin. As a result, Adam and Eve, who are a type of all of us, were expelled from paradise and access to the Tree of Life was blocked. The world operated differently, but the Creator's plan was intact. Through Jesus Christ, the new Adam (see I Corinthians 15:45), there is forgiveness of sin. By way of baptism, we are placed on the journey back to the Garden to commune with our Creator, once again given access to the Tree of Life.
Many people understand sin to be behavioral, tantamount to crime, and forgiveness as God's gift that frees us from punishment for those crimes. But this is a gross reduction of a much more profound reality. The third century Egyptian church father St. Athanasius, who shaped much of eastern theology, including that of the Armenian Church, describes sin as the absence of life or existence, a process of corruption, a movement toward non-being or death (see Romans 6:23), which is the antithesis of God, the source of life. Simply put, sin is not a legal problem, but an existential, or ontological one. That is, sin is a condition, much like a disease. Consider the Armenian word for sin "meghk." It is always plural. Therefore, the line of reasoning that sin is something to be numbered or measured, such as rules or behaviors, is impossible within the Armenian tradition.
In this sense, sin is broken communion with God and with one another, a voluntary movement away from God, which manifests itself in the broken things in our lives. We hurt and kill each other. We hurt and destroy creation. We are weak and easily enslaved to powerful things such as drugs, alcohol, money, careers, pornography, and even technology. We are dominated and oppressed by things that draw us away from life-giving communion with Jesus Christ such as greed, envy, lust, anger, and even false views of success. We become blind to the presence of God in the world, in our lives, and in the lives of others. So whenever we confess our sins, what should concern us is not broken rules, but broken communion, which results in what we read/confess in our general confession (Khosdovanank) during Badarak.
In the same manner, forgiveness is not the righting of a legal wrong or a rule broken. Rather it is that which unbinds, liberates, and sets us free from all of the things which prevent us from knowing God and being in communion with him. It is the restoration of our true existence and the healing of our condition, the disease of sin. It unites and makes us whole, brings us back into communion with God and with one another. In Armenian, the word for salvation is "prgootyoon," which means to liberate, to set free. From what do we need to be freed, as a parish, as individuals? What binds and enslaves us? How can this understanding of sin compel us to turn toward God and desire deeper union with him?
By Dn. Eric Vozzy
BIBLE READINGS:
Romans 12: 1-13:10 (pages 147- 148) New Testament
Matthew 5: 17-48 (pages 4- 5) New Testament – (Please follow the Armenian Reading in your Bible)
Isaiah 33: 2-22 (pages 709 – 710) Old Testament
"LORD, the God of heaven, the great and awesome God, who keeps his covenant of love with those who love him and keep his commandments, let your ear be attentive and your eyes open to hear the prayer your servant is praying before you day and night…." (Nehemiah 1:5-6). Prayers are requested for Antranig Garibian, Edward Tatoian, Rose Minassian, Ethel Terzian, Taron Poghosyan, Alice Charles and Armen Mirakian.
REQUIEM SERVICES: Hokehankist today will be for:
– TAMAR ARSHALOUS, SARKIS RIZKALLAN & NISHAN SOUKASSIAN requested by Marie Rizkallan and Family.
Did you know that when we participate in Soorp Badarak (Divine Liturgy), we are also being invited to a meal (communion) offered by our Lord and Savior, Jesus Christ. As such, we should dress in a manner worthy of that invitation. We ask our faithful to dress appropriately for worship. Please, no very short dresses, shorts or bare shoulders. Thank you.
LENT 2020: Our Adult Christian Education (ACE) team has planned an impressive and diverse program for us this Lenten season. It includes four Friday evening dinner programs featuring two guest speakers from our Diocese, an instructive and hilarious game of "Parish Outburst" and the premier of the Holy Trinity Acting Troupe's performance of "The Foolish Man who went to See God." In addition, Dn. Albert Keshgegian will guide us through a Saturday workshop on the gospel music of Elvis Presley, and for those looking for something a bit deeper, there's the Lenten Challenge. For more information on all these opportunities, flyers are available in the narthex and the church lobby.
LENTEN DINNER AND PROGRAM: Friday, March 6
Join us for the second program in our 2020 Lenten Series, and bring along a favorite Lenten dish to share with your church family. We will be introducing a new game—Parish Outburst—and a new host—the popular and debonair Mr. Tom Torcomian. How will he perform? Will he show favorites? Will he be serious or laid-back? The only way to find out is to SHOW UP! Working in teams, this fast-paced game involves a bit of knowledge and common sense along with experience in parish life. Prepare to be entertained and enlightened!
SAVE THE DATE!! The Women's Guild of St Sahag & St Mesrob Armenian Church, Wynnewood, is sponsoring the annual Saintly Woman's Day Program on Saturday, March 28 at 10:30AM. It promises to be a rewarding experience open to not just women but men and children as well. Look for the flyer with the details & plan to join us.
PALM SUNDAY BANQUET: Sunday, April 5, 2020, is ACYOA DAY. Immediately following Church Services, ACYOA is sponsoring a Banquet. Donations: Adults $25.00 – Children ages 6 to 12 yrs. $10.00 – Children 5 and under Free. No tickets will be sold at the door. For reservations, please send in your check by the Deadline: March 29, 2020.
EMERGENCY CLOSINGS: In an effort to inform parishioners and guests when a Holy Trinity church service or program needs to be canceled or delayed due to inclement weather or other reasons, we request that you check our website (www.holytrinity-pa.org) or facebook page (www.facebook.com/holytrinitypa) for the most accurate information.
CHURCH CALENDAR (please mark your calendars)
March
Sunday March 1st: Church School Vartanantz Play during Fellowship Hour
Friday March 6th: Lenten Evening Parish Outburst
Friday March 13th: 7:00 pm Worship (no program or dinner)
Saturday March 14th: Gospel according to Elvis 9:30-2:30
Friday March 20th: Gomidas and His Church Music
Friday March 27th: 7:00 pm Worship (no program or dinner)
Saturday March 28th: Saintly Women's Day Retreat at St. Sahag @ 10:30 am

April
Friday April 3rd: Holy Trinity Acting Troup
Sunday April 5th: Palm Sunday: ACYOA Day/ Palm Sunday Banquet
2020 Attendance: Plate/Candle Collection:
February
2 – 79 people $472.00
9 – 95 people $548.00
16 – 105 people $629.00
23 – 105 people $650.00
These weekly donations from our Parishioners are one part of how we work towards meeting our average weekly expenses of $6,000.00
Armenian Sisters Academy
Open House: March 12, 2020 9:30 -11:00 a.m. Join us for a look into the lives of ASA students. The open house will include a tour with our student ambassadors, followed by open discussion with faculty, staff, and parents. RSVP to lsanterian@asaphila.org or 610-687-4100
Mark your calendars and plan to join us on Saturday, April 25 for what promises to be an impactful program that marks the 105th anniversary of the Armenian Genocide. The event, which will take place again in Philadelphia. Look for flyers to come.
Forced into Genocide: A Book Presentation: Sponsored by the Armenian Student Organization – Villanova University Wednesday March 25 7:00-9:00 PM Villanova University Contact information: Kallie Stahl at (610) 519-4458 or kallie.stahl@villanova.edu. Book sale/signing during reception following presentation ($25.00 – cash only) All proceeds donated to the Armenian Student Organization.
Using the Pew Book: In order to enrich understanding of the Divine Liturgy, we encourage our faithful to follow along in the large two-part Pew Book. Part One includes the classical Armenian used in the Liturgy; the facing page is the translation in modern Western Armenian. Part Two contains the transliteration of the classical Armenian; the right-hand page has the English translation. This Pew Book includes the prayers of the celebrant usually offered inaudibly. The prayers offered aloud are indicated in boldface type.
THE NICENE CREED/ HAVADAMK – This is the Profession of our Faith which is often sung after the Gospel is read from the altar. Occasionally, it will be recited by the Deacons and/or the Choir. We invite you to affirm your own "Profession of Faith" by reciting along with us. God longs for all of us to express our faith and devotion to Him.
THE KISS OF PEACE: After the gifts of the Eucharist are brought to the Altar Table, the deacon proclaims, "Greet one another with a holy kiss." The person giving the greetings says, Kristos ee mech mer Haydnetsav – Christ is revealed amongst us. The recipient would respond, Orhnial eh Haydnootiunun Kristosee – Blessed is the revelation of Christ.
Anyone who wishes to request any Requiem Services MUST inform the office by 1:30pm Wednesday the week before. If you also want to sponsor the Fellowship Hour you MUST call Jeanette Der Hagopian at 215-672-4188.
Would you like to:
– receive this Bulletin on Friday via email?
– request a Hokehankist, house blessing or hall rental information?
– find in-depth information on our faith, our parish and our activities?
– sign up for an event online?
If the answer to any of these questions is YES, please visit our parish website at www.holytrinity-pa.org
WE ASK THAT EVERYONE KINDLY TURN OFF ALL CELL PHONES and all other such electronic devices prior to entering the sanctuary out of respect for the sanctity of our services.