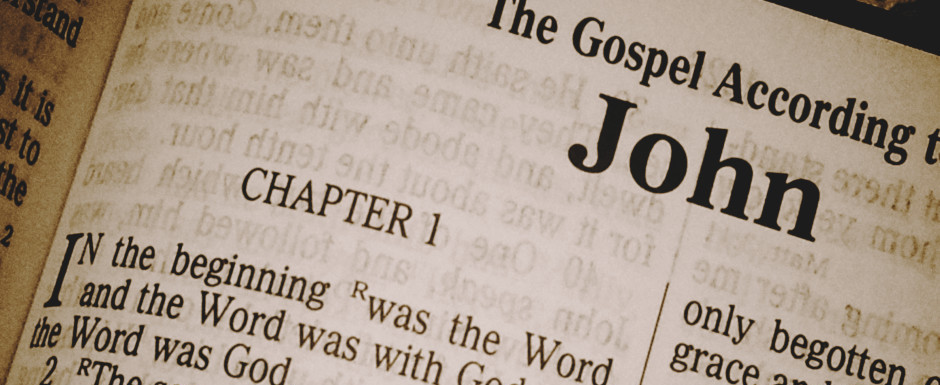 THE SUNDAY MESSENGER
February 17, 2019
Sunday of Catechumens
The Heavenly Bread
Jesus enticed us with both the wine at the wedding celebration in Cana and bread as he multiplied five loaves for the 5,000 people on the mountain, both of which were distributed abundantly and as a gift, symbols the recall Holy Communion. Once again, in this narrative, Jesus wants to draw us to the food which nourishes our soul and gives salvation, the Bread of Life. During Badarak, one of the prayers of the priest is as follows:
O Lord our God, who sent our Lord Jesus Christ, the heavenly bread, the food of the whole world, to be savior and redeemer and benefactor, and to bless and to sanctify us; Bless now, Lord, also this presentation and receive this upon your heavenly altar.
At Badarak, the same and one bread shared with many is the same and one Christ sharing his Life with many, uniting us to himself and to each other.
In the Armenian Church, we use bread in various contexts and services: Home Blessing, fasting (aghoohats), and of course, bread is essential to Holy Badarak. Bread has always been considered a staple, essential to the ancient diet, and even a form of charity, and so it was even considered sacred. In the early Church, members brought loaves of bread as an offering. Still today, the bread used for Holy Communion is considered the gift from the people to God, offering back to God, that which is most basic to our lives, and represents the entirety of our lives. And so sacramental living, the life of the Christian connected to the Church, is marked by the presence of bread.
Jesus stresses that he is the true bread who came down from heaven. He is God in human flesh and blood, born in Bethlehem, which translates as "House of Bread." He distributes himself, not just to one nation or one people, but shares his life with the whole world, to those who are willing to be baptized and follow him. Using the heavenly manna as a point of reference, Jesus is proclaiming himself to be God's life-giving gift to the world, the true manna who walks alongside us in the wilderness, when we feel as if God has abandoned us or doesn't hear our prayer. It's at those time when we especially need to be nourished with the Bread of Life, especially need to commune with the Church, the Body of Christ. As St. Gregory of Narek prayed while in that place of "exile:"
Still accept me, a wandering exile, defeated by wounds, faint with gnawing hunger. Heal me with your bread of life, confront me with mercy, for you are my first refuge. (47 B)
When we attend Badarak, do we, perhaps out of a sense of unworthiness, refrain from fully participating by choosing to not share Holy Communion? Jesus said "unless you eat the flesh of the Son of man and drink his blood, you have no life in you (John 6:53)." To refrain from Holy Communion is to refrain from salvation. St. Cyril of Alexandria writes,
Let those who have been baptized and tasted the divine grace understand this: if they are sluggish or reluctant about going to church and for long periods of time keep away from the Eucharistic gift through Christ, feigning a pernicious reverence by not partaking of him sacramentally, they exclude themselves from eternal life inasmuch as they decline to be enlivened. Thus, their refusal to partake of the Eucharist though seeming to be an expression of reverence, is turned into a snare and an offense.
It is only through Jesus Christ, only through the Church, that we can experience the eternal life for which we were created. We were created to live in the Promised Land, but there is only one way to enter it. By offering our lives to the One who offered himself to us.
By Dn. Eric Vozzy
TODAY'S BIBLE READINGS:
2 Timothy 3: 1-12 (page 193) New Testament
John 6: 22-38 (pages 89-90) New Testament – (Please follow the Armenian Reading in your Bible)
Isaiah 63: 7-18 (pages 738-739) Old Testament
"I urge you, brothers and sisters, by our Lord Jesus Christ and by the love of the Spirit, to join me in my struggle by praying to God for me." (Romans 15:30) Prayers are requested for Rev. Fr. Shnork Souin, Alice Charles, Armenoui Aznavuryan, Pearl Jamgochian and Tyrone Thompson for a return to better health and to feel the presence of God in their lives. Pray for our country and her leaders so that peace and kindness will prevail; for our children in their schools – that they may continue their education in a safe environment. As we approach a new year, pray that the "goodwill toward men" that is shown during the Christmas season will carry over into 2019 and beyond.
Marriage Renewal Sunday: Today, married couples of all ages will be participating in a brief blessing service in the sanctuary following Badarak. The ceremony is intended to rededicate the relationship of husband and wife to God and his sacred purposes. We encourage our entire church family to be present to witness the ceremony and affirm the sanctity of Holy Matrimony.
SAVE THE DATE!! The Ladies of Holy Trinity will sponsor and commemorate Saintly Women's Day 2019 on Saturday, March 23. Mark your calendars. Details to follow.
COFFEE HOUR: This year we are looking for individuals or families, to run a Coffee Hour each Sunday. (Those who have been running it, are overloaded with doing more than one job on Sundays.) There are sign-up sheets for the next 4 month of Sundays. Anyone wishing to sponsor a special Coffee Hour (Birthday, Anniversary, 40 Days or more, etc.) other than the normal Coffee Hour must contact Merle Santerian 215-205-1507, to make arrangements 2 weeks ahead of time. Under the new scheduling, if a Sunday has no one signed up on the Board, to run the Coffee Hour, there will be no Coffee Hour that Sunday. So, please volunteer and let's fill all the Sundays in on the Schedule. It is not that involved, and Merle will explain what you have to do to run one. Any questions just see her on any Sunday or call her at the above phone number. Thanks, for your cooperation! We know how much everyone enjoys the Fellowship Hour and we would like to keep it going.
2018 Attendance: Plate/Candle Collection:
December
2 – 68 people $400.00
9 – 75 people $547.00
16 – 120 people $800.00
23 – 115 people $580.00
30 – 94 people $415.00

January
6 – 207 people $1180.00
Weekly Expenses: $6,000.00
CHURCH CALENDAR (please mark your calendars)
February
Sunday February 17 – Blessing of Married Couples

March
Sunday March 3rd: Poon Paregentan
Friday March 8th, 15th: Lenten Evenings
Saturday March 23rd: Saintly Women's Day
Friday March 29th: Lenten Evening
Using the Pew Book: In order to enrich understanding of the Divine Liturgy, we encourage our faithful to follow along in the large two-part Pew Book. Part One includes the classical Armenian used in the Liturgy; the facing page is the translation in modern Western Armenian. Part Two contains the transliteration of the classical Armenian; the right-hand page has the English translation. This Pew Book includes the prayers of the celebrant usually offered inaudibly. The prayers offered aloud are indicated in boldface type.
PARKING REMINDER –
> Non-Disabled Persons parking spaces are designated with white lines.
> Disabled Persons Parking spaces are designated with blue lines and are reserved for vehicles with a State-authorized disability placard or license plate.
> No parking is allowed in the driveway nearest to the kitchen door.
THANK YOU for your cooperation!
THE NICENE CREED/ HAVADAMK – This is the Profession of our Faith which is recited every Sunday moments after the Gospel is read from the altar. Sometimes it is sung, but more often it is recited by the Deacons and/or the Choir. We invite you to affirm your own "Profession of Faith" by reciting along with us. God longs for all of us to express our faith and devotion to Him.
THE KISS OF PEACE: After the gifts of the Eucharist are brought to the Altar Table, the deacon proclaims, "Greet one another with a holy kiss." The person giving the greetings says, Kristos ee mech mer Haydnetsav – Christ is revealed amongst us. The recipient would respond, Orhnial eh Haydnootiunun Kristosee – Blessed is the revelation of Christ.
Anyone who wishes to request any Requiem Services MUST inform the office by 1:30pm Wednesday the week before. If you also want to sponsor the Fellowship Hour you MUST call Merle Santerian at 215-947-3777.
Would you like to:
– receive this Bulletin on Friday via email?
– request a Hokehankist, house blessing or hall rental information?
– find in-depth information on our faith, our parish and our activities?
– sign up for an event online?
– If the answer to any of these questions is YES, please visit our parish website at www.holytrinity-pa.org
WE ASK THAT EVERYONE KINDLY TURN OFF ALL CELL PHONES and all other such electronic devices prior to entering the sanctuary out of respect for the sanctity of our services.