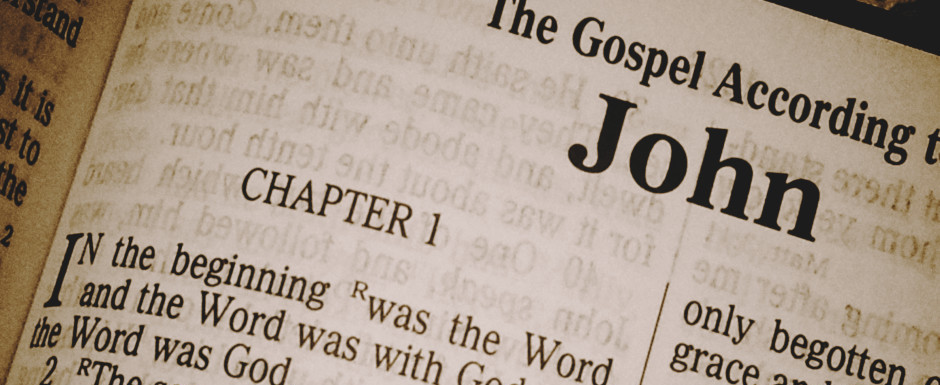 THE SUNDAY MESSENGER
October 22, 2017
SIXTH SUNDAY AFTER EXALTATION
Holy Evangelists Matthew, Mark, Luke & John
Evangelist St. Mathew is one of the twenty apostles of the Lord. He is the author of the first Gospel. The name of Matthew is the Greek version of the Hebrew name meaning God-given. His Hebrew name has been Levi. In the past he has been a tax collector in Capernaum. Then obeying to God's will he has sold his property, distributed the money to the poor and has become on the followers of Jesus Christ. He has preached the Word of God in Parthia and Palestine.
Evangelist St. Mark was the nephew of Barnabas. He was born in Jerusalem. He was named also John. It was the house of his mother – Mary that was the place of prayer for the apostles. It is supposed that it was the place where Our Lord Jesus Christ had the Last Supper and where the Church was founded during the Pentecost. He has been the interpreter of St Peter, as well as the friend of St. Paul and Barnabas. He is the author of the shortest Gospel. He has preached the Word of God in Egypt, where he has been martyred and he is the founder of the Coptic Orthodox Church.
Evangelist St. Luke is the author of the third Gospel. He was born in Antioch. According to the tradition he is one of the seventy-two disciples of Jesus Christ. According to St. Paul he has been a physician. Listening about the Lord's Preaching, Luke goes to Palestine and follows the Lord. He has preached the Word of God in Achaia, Libya, Egypt and Teba. He has written "The Acts of the Apostles" upon the request of Theophilos of Rome. According to the tradition he has been martyred in Teba.
Evangelist St. John is the author of the fourth Gospel, three letters and the Revelation. He deserved the title of the "beloved disciple" of Christ. He was the son of the fisherman Zebedee and the brother of James. He is considered to be one of the two disciples of St. John the Baptist who followed Jesus (See Jn 1:37). Afterwards the Lord called him to Galilee and gave him the authority of apostle. John became one of the closest Disciples of Christ. Together with James and Peter he witnessed the "transfiguration" that came over Jesus while He was praying on a high mountain named Tabor, went to the valley of Gethsemane. Together with St. Mary, Holy Godmother, he stood near the cross and at the moment of crucifixion Jesus asked him to take care of the Holy Mother of God.
Together with Peter he was the first who went to the tomb of Christ and later met Him near the Sea of Genneseret (or Sea of Galilee or Lake Kinneret or Lake Tiberias). Later we see him during the persecutions of Christians in Jerusalem and his success in preaching in Samaria. After the descent of the Holy Spirit John went to Asia Minor and settled down in Ephesus where he took care of the churches founded by Paul and wrote down the Gospel there. Roman Emperor Titus Flavius Domitianus (Domitian) exiled him to Patmos where he was given (and recorded) a vision from Jesus. In Patmos or Ephesus he wrote also his letters addressed to the faithful flock.
During the period of reign of Roman Emperor Nero he returned to Ephesus where he passed away in 100 AD, in Ephesus, at the age of 95.
TODAY'S BIBLE READINGS:
Galatians 4:3-18 (pages 172-173) New Testament
Luke 4:14-23 (pages 55-56) New Testament – (Please follow the Armenian Reading in your Bible)
Isaiah 20: 2-21:6 (page 698) Old Testament
REQUIEM SERVICES: Karasoonk (40th Day memorial Service) today will be for:
– JOHN ARSLANIAN requested by his children, Gregory and Christine Arslanian, Lucille Arslanian, John and Tamar Arslanian, and his grandchildren, Kyle, Noah and Christopher Arslanian and Gregory and Stephanie Mazmanian.
Hokehankist today will be for:
– Dorothy Cook (16th Anniversary of her eternal life) requested by Emily Movsesian.
Our Prayers Are Powerful. Let us emulate St. Paul, who said, "I do not cease to give thanks for you, remembering you in my prayers" (Eph 1:16). Pray especially for Pearl Jamgochian, Annabelle (Lee) Alexanian & Albert Santerian. Continue to pray for all who have suffered great loss in many ways as a result of three devastating hurricanes, as they begin to re build their lives. Pray also for those who were injured in countless ways in the Las Vegas massacre and for those whose loved ones were tragically killed. For those who are struggling with illness, hardship and grief, let us remember them in prayer. Continue to pray for the injustice and inhumanity that continues in the world. God hears the prayers of the righteous.
COFFEE HOUR: is sponsored today by his children, Gregory and Christine Arslanian, Lucille Arslanian, John and Tamar Arslanian, and his grandchildren, Kyle, Noah and Christopher Arslanian and Gregory and Stephanie Mazmanian in loving memory of JOHN ARSLANIAN on the 40th day of His eternal life. All are welcome.
Bazaar, (A wonderful time to serve you church): Servers (of any gender) are needed to serve at the Buffet on Friday, Oct., 27th, from 6-9 pm; Saturday, the 28th, from 5-9 pm, and Sunday, the 29th, after church, for a 1-2 hr. shift. It would be greatly appreciated if you would contact Merle Santerian after church services this Sunday, or by phone 215-947-3777, to volunteer your services to serve for a 1 or 2 hr. shift. Eight people are needed to serve during each shift. Thank You!
Outreach Volunteers Needed – An in-service day has been scheduled for Saturday, November 11 @ 10 am, to prepare and package meals for Aid for Friends, the organization that provides meals to the elderly and isolated shut-ins in the Delaware Valley. (See flyer on the Narthex table for more details.) Contact Jeanette Der Hagopian (choirboss@hotmail.com or 215-206-0440) by November 1 so that we know how many "cooks" we'll have! We hope you will reserve this date on your calendar to join us in being part of a rewarding experience.
Operation Christmas Child has begun and we invite you to be a part of this amazing outreach by filling shoeboxes for underprivileged children all over the world, including Armenia. Many of you have participated in the past and we hope you will again. Parents and grandparents: take your children to the dollar store so that they can be a part of the process. Wrap a shoebox with Christmas wrap or buy a plastic shoebox to fill with goodies to delight the children. Look for the flyers around the church that will give ideas about how to "Pack A Shoebox" and many other details. Filled boxes must be returned to church no later than Sunday, November 12. For any questions, contact Gail (215-443-0606 or glulejian@aol.com) OR Jeanette (215-206-0440 or choirboss@hotmail.com).
A Simultaneous Translation on NOVEMBER 5: A special pastoral initiative, aimed at making the Holy Badarak more understandable to our faithful, will be held on Sunday, November 5. As usual, the Liturgy will be celebrated in the classical Armenian language of worship. However, the celebrant's prayers and blessings, including some selected silent prayers, will be simultaneously translated into English by Dn. Albert Keshgegian. It is Fr. Hakob's hope that this "experiment" will facilitate a deeper understanding of worship. We encourage our parishioners to be in the sanctuary by 10:30 in order to benefit from this unusual program.
SPECIAL ANNIVERSARY EVENT – Invitations have now been mailed for the celebration of Der Hakob's 10th anniversary of Ordination to held on December 10, 2017. Be a part of the festivity and send in your reservations early. Deadline to reserve your place or become a sponsor is November 20. For more information or questions, contact the church office or Jeanette Der Hagopian @ 215-206-0440 or choirboss@hotmail.com
GIFT AUCTION: We are in need of donations for the Harvest Bazaar Gift Auction and are asking for your help. We will again feature our Raffle ticket items valued at over $100 and our silent auction for special items. Our goal is to obtain new gifts each in value of $100 or more but we are happy to accept gifts of various values that we can combine in our baskets. Gifts can be geared toward younger children like Star Wars, Spiderman, Pokemon, or other trending items for kids. For teenagers (movie theater basket) or adults (golf, tennis, restaurants, massage/beauty or home). Gift baskets and gift certificates are most appreciated. We also will have letters you can take to various businesses to see if they would provide a $20 to $30 gift certificate for free. If you own a business and are willing to donate, please let us know. Wine or liquor are popular items that we can combine with other items. For the special items we would look for large value items (over $200), liquor, jewelry, oriental rugs for home, car (new or used) and vacation houses. Most importantly, if anyone could lend us their beach house for a weekend or week that could generate a lot of funds. Please call Linda Boornazian at 301-717-2401 or send an email to lboornaz@hotmail.com for more details. Thank you in advance for all your generosity and support.
FAR UPDATE: When a child came to her office over the summer feeling ill and suffering from blisters, Dr. Asya Mardanyan, a family doctor in the rural Tavush Province of Armenia, quickly knew he was suffering from coxsackievirus. She recollected a Fund for Armenian Relief-sponsored training session she'd attended in the spring. "We had a lesson on coxsackievirus and the toddler's symptoms were the same," said Dr. Mardanyan, who didn't previously know about the disease. FAR holds community seminars and trainings as part of its Breaking the Cycle of Poverty Program. To read more, go to FAR's blog [http://farusa.org/2017/10/13/bcpp-far-training-enables-rural-doctor-to-better-diagnose/]. To support FAR and programs like BCPP, go to FAR's website: https://secure.qgiv.com/for/armenianrelief/
THE NICENE CREED/ HAVADAMK – This is the Profession of our Faith which is recited every Sunday moments after the Gospel is read from the altar. Sometimes it is sung, but more often it is recited by the Deacons and/or the Choir. We invite you to affirm your own "Profession of Faith" by reciting along with us. God longs for all of us to express our faith and devotion to Him.
CHURCH CALENDAR (please mark your calendars)
October
Oct 27-29 Harvest Bazaar
Nov 5 The Divine Liturgy: A Simultaneous Translation
Nov 5 Breakfast sponsored by our Church School
Dec 3 – Stewardship Sunday
Dec 10 Honoring Our Pastor
Dec 17 Lunch with Santa
Dec 31 Pomegranate Sunday
The Country Store will be closed today. Visit us at the Country Store Booth next weekend at the bazaar.
THE KISS OF PEACE: After the gifts of the Eucharist are brought to the Altar Table, the deacon proclaims, "Greet one another with a holy kiss." The person giving the greetings says, Kristos ee mech mer Haydnetsav – Christ is revealed amongst us. The recipient would respond, Orhnial eh Haydnootiunun Kristosee – Blessed is the revelation of Christ.
Anyone who wishes to request any Requiem Services MUST inform the office by 1:30pm Wednesday the week before. If you also want to sponsor the Fellowship Hour you MUST call Merle Santerian at 215-947-3777.
Would you like to:
– receive this Bulletin on Friday via email?
– request a Hokehankist, house blessing or hall rental information?
– find in-depth information on our faith, our parish and our activities?
– sign up for an event online?
If the answer to any of these questions is YES, please visit our parish website at www.holytrinity-pa.org
WE ASK THAT EVERYONE KINDLY TURN OFF ALL CELL PHONES and all other such electronic devices prior to entering the sanctuary out of respect for the sanctity of our services.