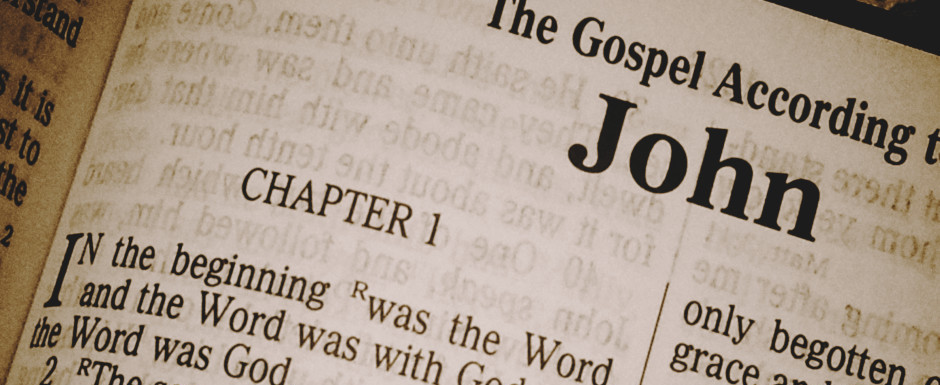 THE SUNDAY MESSENGER
January22, 2023

Second Sunday after the Octave of Theophany
Scripture and Feast Day Notes
From Today's Readings
John 3:13-21 Jesus continues his instruction to the Pharisee Nicodemus. The Son of Man would be lifted up to heaven that all might share in eternal life. For God so loved the world that He would redeem it with His own Son (v.17). Light has come into the world (in Jesus) but those who fear exposure, prefer the darkness.
1 Timothy 4:12-5:10 Paul encourages his beloved protégé Timothy, now leading the community in Ephesus, to be confident in his gifts, even though he is a young man. He should be a good example in all he does and says and take great care of all in need (particularly widows, as these women were extremely vulnerable in a time when men were the legal and societal protectors of their families).
Isaiah 58:13-59:7 Addressing a community reshaping itself after a long and painful exile, these verses express God's desire for righteous living, for His people to honor God's holy day with joy and hearts of faith and commit to holiness and social justice. Pious practices are meaningless if offered up by a sinful and unjust society.
Tuesday, January 24: St. Vahan of Goghtn
The story of St. Vahan of Goghtn is one of the most poignant among Armenian saints. He was born in the eighth century of a princely family in the Goghtn region of the province of Siunik. After persecution of the Armenians by the Arabs in 707 (during which Vahan's father, Prince Khosrov, was martyred), four-year-old Vahan was taken to Damascus where he was raised in the royal court as a Muslim. He was eventually appointed chancellor to the Emir. Some years later, he was allowed to go back to Armenia with the promise to eventually return. Vahan converted to Christianity, married an Armenian princess, and lived a peaceful life for about a decade. A change of Arab rule forced Vahan to leave his home and family to escape recapture. While in exile, he became a monk. In 736, Vahan went to the new Arab Emir in uttermost misery. The Emir offered him a high position, authority, and wealth, but Vahan refused, preferring his faith in Christ to personal comfort and glory. He was martyred on March 18, 737 A.D. His last words were a bold declaration: "I chose death for the sake of Christ rather than earthly life."
ANNUAL PARISH ASSEMBLY: Scheduled for March 5, 2023 with alternate snow date of March 12, 2023.
REMINDER: According to the Diocesan Bylaws, membership dues are to be paid no later than December 31st each year in order to be a member in "good standing" and to be eligible to vote at the annual assembly. Any monies received after that date will be applied to the new year.  For any questions regarding your status, please call the church office.
REQUIEM SERVICES: Karasoonk (40th Day memorial Service) today will be for:
Winnie Arslanian of Liverpool, U.K.  on the 40th Day of Her eternal life, wife of the late William Arslanian, mother to Sidney and Paul Arslanian, grandmother to several grandchildren and great grandchildren. Beloved Aunt to Gregory and Christine Arslanian, Lucille Arslanian and Kent Newhart, John and Tamar Arslanian.
Hokehankist today will be for:
Joseph D. Chamoun requested by his wife Ani Chamoun and his Children Diran Chamoun, Alain Chamoun and Anna-Marie Murphy
John and Elizabeth Arslanian requested in loving memory by their children, Gregory and Christine Arslanian, Lucille Arslanian and Kent Newhart, and John and Tamar Arslanian.
Elizabeth Seraydarian on the fifth anniversary of her passing, requested in loving memory by her children Gregory and Christine Arslanian.
ALTAR FLOWERS  today are donated by the Arslanian Family in loving memory of Winnie Arslanian, John and Elizabeth Arslanian and Elizabeth Seraydarian.
COFFEE HOUR today will be sponsored by Ani Chamoun and children Diran Chamoun, Alain Chamoun and Anna-Marie Murphy in loving memory of Joseph D. Chamoun
Learn about the Liturgy: January 29: Have you ever wondered about some of the words and actions of the Badarak? Or, been curious about Der Hayr's elaborate vestments? If you answered "yes" to these questions, then attending The Instructed Liturgy on Sunday, January 29 is a must! This program, coordinated by Dn. Albert Keshgegian, is a unique educational opportunity to help the faithful grow in their knowledge and experience of the Divine Liturgy at the most effective time—as it is unfolding before them. The commentary, which will be offered by James Keshgegian and Ani Peckjian, will interrupt the Badarak in progress several times in order to explain what is happening and why. PLEASE NOTE:  Because the introduction is the longest and most informative section of the commentary and comes at the very beginning of Badarak, we must stress the importance of being prompt. It is crucial that you be present for the entire Liturgy, which will begin at 10:30 and end at the usual time.
HELP SPECIAL NEEDS ADULTS IN ARMENIA
Parents in Yerevan drop their adult special needs children off at the Prkutyun NGO where these 60 young adults have special classes and activities which help them function better in society. Fund for Armenian Relief's AYO! division wants to make sure they have a healthy lunch. The cost: $40/day for all of them.  The goal: Lunch for a year.
Please watch the video and consider a donation. As Jesus Christ says, "Whatever you have done for the least of mine, you did for me."  So, for these young adults, for their parents, and for Jesus Christ, let's help out.
A day in the life at Prkutyun on Vimeo
Seeking Part-time Organists – the Choir of Holy Trinity is looking for multiple talented musicians who would be seriously interested in playing the organ for the Sunday morning Divine Liturgy (Badarak) on a rotating schedule. Organ lessons will be provided to the interested candidates, along with one-on-one direction from a senior choir person.  For further information, contact Karinne Andonian @ karinne.hov@gmail.com.
CHURCH CALENDAR (please mark your calendars)
Sunday January 29 – Instructed Liturgy

Sunday  February 5 – Church school resumes

Sunday February 12 – Blessing of Married Couples

Sunday February 19 – Poon Paregentan

Sunday March 5 – ACYOA Soup Sunday and Parish Annual Assembly

Sunday March 12 – Snow date – Parish Assembly

Sunday March 19 – Mitchink luncheon
THE KISS OF PEACE: After the gifts of the Eucharist are brought to the Altar Table, the deacon proclaims, "Greet one another with a holy kiss."  The person giving the greeting says, Kristos ee mech mer Haydnetsav – Christ is revealed amongst us.  The recipient would respond, Orhnial eh Haydnootiunun Kristosee – Blessed is the revelation of Christ.
EMERGENCY CLOSINGS: In an effort to inform parishioners and friends when a Holy Trinity church service or program needs to be canceled or delayed due to inclement weather or other reasons, we request that you check our website (www.holytrinity-pa.org) or facebook page (www.facebook.com/holytrinitypa) for the most accurate information