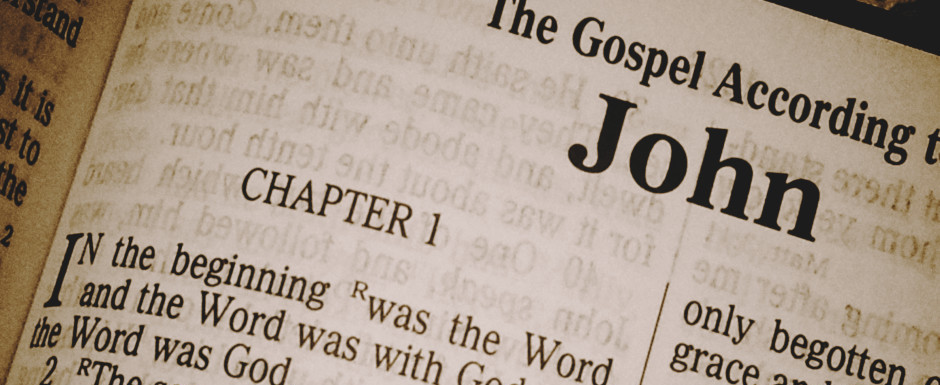 THE SUNDAY MESSENGER
August 22, 2021

Second Sunday after Assumption
 COVID UPDATE:  As the law in Montgomery County has evolved, people fully vaccinated against COVID-19 can resume indoor and outdoor activities without wearing a mask or socially distancing. Masks are still required for vaccinated and unvaccinated individuals in crowded indoor areas. Please exercise your best judgment and caring for everyone in our Church community.   
Scripture and Feast Day Notes
From Today's Readings
Luke 1: 39-56 Upon hearing from the angel Gabriel that her cousin Elizabeth is pregnant, Mary hastens to visit her. At the sound of Mary's voice, Elizabeth's baby, who will be John the Baptist, "leaps in her womb" and Elizabeth herself is filled with the Holy Spirit and calls out in the surprise and overwhelming emotion of the moment: "Blessed are you and the child you will bear!!" Mary then joyfully sings a song celebrating God's mercy, His exalting of the lowly, and His overturning of human pride. Discuss/reflect: What quality of Mary's faith is described in verse 45? Perhaps this is the most important characteristic of an apostle, the very one that was the basis for God's calling Mary and the Twelve.  Do you share in this quality?
Zechariah 2:10-13   Preaching after the Jews' return from their exile in Babylon (he himself was born in that exile), Zechariah is an apocalyptic visionary, and his ministry hastened the rebuilding of the Temple. In these verses, he shares the Lord's promise to dwell again among them, uniting land and people in holiness. Discuss/reflect: "Shout and be glad," the Lord proclaims (v.10) as He declares His return. In v.13, Zechariah asks us to "be still!" before God. Do both of these responses to His presence make sense to you? When and where do they figure in your life?
 2 Corinthians 6:16-7:1 St. Paul quotes directly from the Old Testament laws of purification (Leviticus 26:12) and the prophets (Isaiah 52:11, Jeremiah 32:38, Ezekiel 37:27) in advising the faithful of Corinth: Since God has promised his return to dwell among us in a covenant of love and belonging, we need to purify ourselves in preparation for that day. Discuss/reflect: What does it mean to you that you are the dwelling place of God, a temple of the living God (v.16)? How might this impact your behavior?
Tuesday, August 24, is the Feast of  Sts. Joachim & Anna
Never mentioned by name in the Gospels, Mary's parents' story comes to us chiefly from an apocryphal gospel, the Infancy Gospel of James, written c. 145 AD. According to James, Joachim and Anna were a righteous and wealthy couple who were childless. The beautifully told account of their ordeal of rites and prayers to gain God's favor and, finally, their daughter Mary, is one of passionate faith and touching human emotion. The couple promise her to the Temple out of gratitude and turn her childhood bedroom into a "sanctuary" (Infancy Gospel of James 6:4) keeping her food, drink and habits faithful to ancient tradition.  When Joachim advises they take her to the Temple when she is two, Anna convinces him (he promptly agrees) to wait a year so that they may be with her that much longer and their sweet girl not miss her parents. Theirs is a tender story, driven by love for and faith in God.
   Reflection: Consider these two humbly faithful saints; pray for the difficult task of parents across the globe.
   Department of Christian Education/Diocese of the Armenian Church of America/elisea@armeniandiocese.org.
"Therefore I want the men everywhere to pray, lifting up holy hands without anger or disputing." (1 Tim 2:8). Prayers are requested for the families of the soldiers killed in the 44-day Artsakh war, the soldiers who are struggling through catastrophic injuries suffered, and those who are still being held as prisoners of war all these months later; Ethel Terzian, Taron Poghosyan, Alice Charles, Leslie Movsesian, Larry Grocott, Doris Alahverde and Genevieve Miller.
REQUIEM SERVICES: Hokehankist today will be for: 
– ARMEN MIRAKIAN (1st Anniversary of His eternal life) requested in loving memory by the Brann and Mirakian extended family & friends who loved Armen.
ALTAR FLOWERS are donated today by the Brann and Mirakian extended family & friends in loving memory of ARMEN MIRAKIAN (1st Anniversary of His eternal life).
COUNTRY STORE IS OPEN AND READY FOR BUSINESS:  We are well stocked in our store and invite you to come in after church most Sundays or place an order for pickup with Lorraine Damerjian @ 215-572-8465. 
HOLY TRINITY ZOOM BOOK CLUB will meet on Thursday, September 16 at 7:00 pm to discuss "Educated," a memoir by Tara Westover. The conversation will be facilitated by Nancy Hovnanian. All those interested are asked to contact nancybasmajian@verizon.net to receive the Zoom link.
Additional Grape Donations
*In memory of Marge Santerian by Harry & Valerie Santerian
The Armenian Sisters Academy, Radnor PA. Has an immediate opening for a full-time toddler care teacher. If interested, please contact Doreen Yeremian. 6106134733
ASA OPEN HOUSE: Interested in finding out more about ASA for your child?
We welcome the opportunity to meet with you, answer any questions and guide your family through the admissions process. Though our campus is open, due to safety concerns in light of COVID-19 we are unable to welcome visitors to campus during school hours. We have transitioned our spring open house and tours into virtual zoom/phone meetings as well as after-hours tours. Email Legna Santerian at lsanterian@asaphila.org to schedule a tour – just for your family!
We look forward to meeting you and introducing you to the Armenian Sisters Academy!
Check out our video at https://www.youtube.com/watch?v=Wevb1U3tAnI
Legna