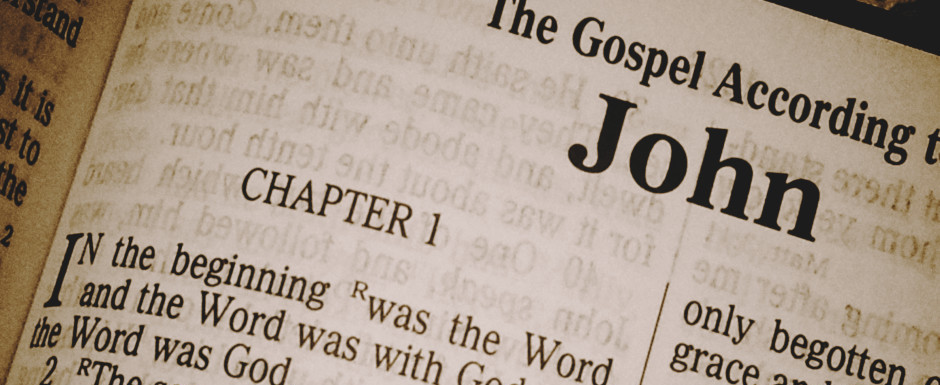 THE SUNDAY MESSENGER
Sunday, April 25, 2021

Scripture and Feast Day Notes
From Today's Readings
John 5:19-30 Jesus replies to the Jews who criticize him for healing on the Sabbath and calling God his Father. He affirms that 1) the Father has granted him life-giving power and entrusts him alone to judge the world (vv 21-22) and  2) those who hear his words and believe will have eternal life (vv 24-25, 29). Discuss/reflect: "Whoever hears my word and believes him who sent me," says the Lord, "crosses over from death to life." Powerful words that point to eternal life but also to the way we live here and now. In what specific ways do we cross over from death to life when we follow Jesus?
Acts 13:16-43 Just as Peter did at Pentecost (Acts 2) in Jerusalem, here St. Paul teaches the Jews in Antioch the history of God's intervention in the life of His people right up to Jesus' resurrection. What God promised has been fulfilled, Paul exclaims, and through Jesus' Resurrection, our sins are forgiven in a way that would be impossible under the old Law. Discuss/reflect: Paul reviews God's relationship with the Jews from the beginning all the way to the resurrection of the Son. How might knowing this story deepen your faith? Hearing Paul's 'sermon,' what central truth speaks to you?
1 Peter 5:1-14 Peter exhorts church leaders to serve willingly and generously and to be alert because evil "prowls around like a roaring lion looking for someone to devour." He urges all  believers to be humble, self-controlled, and firm in their faith, understand there will be suffering in life, and place their anxieties in God's loving care. Discuss/reflect: What area of your life would you like God to make strong, firm, and steadfast? (v 10)
 April 24 : Feast of the Holy Martyrs of the Armenian Genocide
On April 24, 1915, over 200 Armenian civic, religious and intellectual leaders in Istanbul were arrested on false charges and executed. For that reason, April 24 became the symbolic date for the start of the worst persecution Armenians ever endured. Without protection or leadership, Armenians in Anatolia were either killed outright, in the case of men and older boys, or forced to abandon their ancestral homes and sent on "deportation" marches to Syria. Along the way, the women, children, and elderly were tormented and starved; very few reached safety. The cruelties perpetrated on these innocent refugees are documented in numerous reports from missionary and government groups. During a special service at Holy Etchmiadzin on April 23, 2015, the Armenian Church officially canonized as saints those who died for their faith during those horrific years, thus acknowledging their sacrifice as true martyrdom.
Reflection: The Armenian martyrs of 1915 died for their faith. How will you live your faith to honor their sacrifice?
Department of Christian Education/Diocese of the Armenian Church of America (Eastern)/elisea@armeniandiocese.org
"Lord, the God of heaven, the great and awesome God, who keeps his covenant of love with those who love him and keep his commandments, let your ear be attentive and your eyes open to hear the prayer your servant is praying before you day and night…." (Nehemiah 1:5–6).   Prayers are requested for Ethel Terzian, Taron Poghosyan, Alice Charles, Theodora Mirakian, Leslie Movsesian & Larry Grocott.
REQUIEM SERVICES: Karasoonk (40th Day memorial Service) today will be for:
– LENO BAKUNTS on the 40th Day of His eternal life requested by the Bakunts Family.                             .
Hokehankist today will be for:
– ADRIENNE MOVSESIAN (1st Anniversary of Her eternal life) requested in loving memory by Paul Movsesian and Family.
– NED SANTERIAN (26th Anniversary of His eternal life) and CORINNE SANTERIAN MOORE DO (20th Anniversary of Her eternal life) requested in loving memory by Merle Santerian.
Please note that all parishioners are required to wear a mask at all times anywhere in the Church building or on the Church grounds. If you need a mask, we will be glad to provide you with one. No exceptions.
COUNTRY STORE IS OPEN AND READY FOR BUSINESS:  We are well stocked in our store and invite you to come in after church most Sundays or place an order for pickup with Lorraine Damerjian @ 215-572-8465. 
MEN'S CLUB NEWS – The April 200 CLUB drawing for 2020-21 was completed on 4/11/21. You can see the results on our HTAC Website. Click on: Organizations, Men's Club. –Congratulations to the Winners!
Adult Christian Education (ACE) Upcoming Programs
May 6 – Rev. Fr. Hratch Sargsyan, Guest Speaker
A.S.A.P. (Always Say A prayer)

May 20 –Book Club: "Beast on the Moon"  by Richard Kalinoski
Rev. Fr. Yeprem Kelegian, Guest Moderator

June 24 – Book Club: "The Human Comedy" by William Saroyan
Moderator, Lucy Aghazarian
We invite you to join us by contacting nancybasmajian@verizon.net for further information or to sign up and receive the link for any or all of these programs.
DIVINE LITURGY IN YOUR HOME
Since we do not stream services at our church every week, we invite you to click on one of the following links to partake of Badarak at any of the following:
https://www.facebook.com/SSSMAAC/live/ (St. Sahag & St. Mesrob Armenian Church)
http://www.stleon.org (St Leon Live Stream)
https://www.facebook.com/stvartancathedral (St. Vartan Armenian Cathedral)
http://www.holy-martyrs.org (Holy Martyrs Live Stream)
ASA OPEN HOUSE: Interested in finding out more about ASA for your child?
We welcome the opportunity to meet with you, answer any questions and guide your family through the admissions process. Though our campus is open, due to safety concerns in light of COVID-19 we are unable to welcome visitors to campus during school hours. We have transitioned our spring open house and tours into virtual zoom/phone meetings as well as after-hours tours. Email Legna Santerian at lsanterian@asaphila.org to schedule a tour – just for your family!
We look forward to meeting you and introducing you to the Armenian Sisters Academy!
Check out our video at https://www.youtube.com/watch?v=Wevb1U3tAnI 
Legna