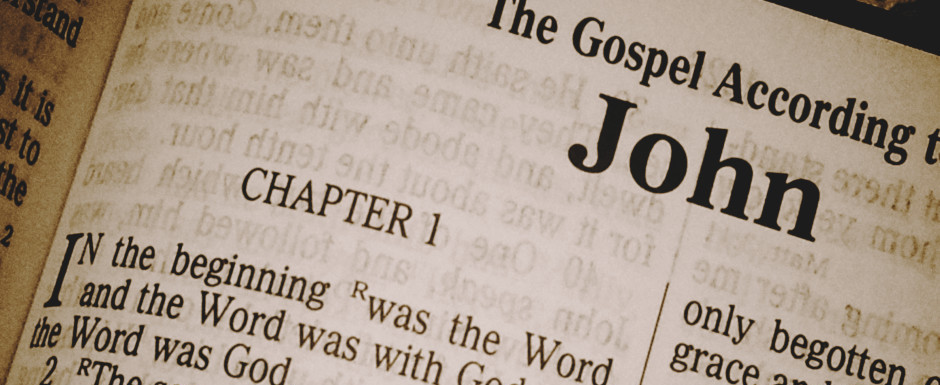 THE SUNDAY MESSENGER
May 3, 2020
Red Sunday
Scripture and Feast Day Notes
Sunday, May 3, 2020
From Today's Readings
John 5:19-30 Jewish leaders had begun persecuting Jesus for healing on the Sabbath and calling God His Father. In His defense,Jesus declares here that 1) the Father has granted Him life-giving power and entrusts Him alone to judge the world (v. 22) and 2) those who hear His words and believe will have eternal life (vv 24-25, 28-29). Discuss/reflect: "Whoever hears my word and believes…" says the Lord…." In Robert Coles inspiring collection of stories, The Spiritual Life of Children, he recalls the story of a Jewish boy who asks his rabbi what the sound of God's voice was like (having heard so many biblical stories of God talking to people). The rabbi wisely answers: "God's voice is heard by those who are listening". In what specific ways are your ears open to God's voice in your life?
Acts 13:16-43 Sts. Paul and Barnabus have come to the synagogue in Antioch where Paul reviews the history of God's intervention in the life of His people right up to Jesus' resurrection. What God promised has been fulfilled, Paul exclaims, and through Jesus' Resurrection, our sins are forgiven in a way that would be impossible under the old Law. Many eagerly follow them, begging the two to teach them more. Discuss/reflect: Paul and Barnabus travel their known world by boat, by foot and by who knows what other arduous mode of transportation to share the good news of Jesus Christ. People listen and beg (v 42) to know more. Are you a good messenger for God, witnessing to His grace and power with words and your own example? What small steps can you take to become one?
1 Peter 5:1-14 Peter exhorts church leaders to serve eagerly, humbly, and selflessly, and to be alert always to the evil around them. The sufferings which they share with those witnessing to their faith will be lifted up and honored by the Lord. Discuss/reflect: In asking church leaders to "shepherd their flock," he alludes to the Chief Shepherd (vv 2, 4) Himself. Google "Jesus as shepherd" to learn more. If you oversee or shepherd others – whether your own little family or a church group — how do you follow Jesus' example?
Today is Red Sunday The third Sunday after Easter (or the 4th of Eastertide, which includes Easter itself), Red Sunday has no ecclesiastical origin. It is not listed as such in the Donatzouytz, the Calendar of Feasts. Like last week's Green Sunday (Sunday of the World Church), the day has been so named because of the colors of nature at this time of year: green for the new growth of spring, and red for the red flowers that were said to be in bloom.
Department of Christian Education Diocese of the Armenian Church of America (Eastern)
TODAY'S BIBLE READINGS:
1Peter 5: 1-14 (page 211) New Testament
John 5: 19-30 (page 88) New Testament – (Please follow the Armenian Reading in your Bible)
"LORD, the God of heaven, the great and awesome God, who keeps his covenant of love with those who love him and keep his commandments, let your ear be attentive and your eyes open to hear the prayer your servant is praying before you day and night…." (Nehemiah 1:5-6). Prayers are requested for Edward Tatoian, Rose Minassian, Ethel Terzian, Taron Poghosyan, Alice Charles and Armen & Theodora Mirakian.
My Friends,
Fund for Armenian Relief is answering the call help Armenia weather the COVID-19 crisis.
Here are some quick facts:
– We are working with the Ministry of Social Affairs and have come to the aid of 1000 of
the most vulnerable families in 10 regions, e.g. Lori, Tavush, Shirak….
– These families have received food and hygienic supplies for one month!
– Your donation is put to work within 4 days of you making the donation. That is an
impressive turnaround time frame.
– 100% of your donation goes to Direct Aid.
Use this link (http://www.weareayo.org) to make a donation. Every dollar counts – no amount is too small!
Der Yeprem Kelegian
Diocesan Parish Coordinator for the Fund for Armenian Relief
REQUIEM SERVICES: Hokehankist today will be for:
– ALBERT KAPEGHIAN (1st Anniversary of His eternal life) and NAOMI KAPEGHIAN (4th Anniversary of Her eternal life) requested by their
children.
FAR UPDATE: ANSEF Grants to Support Greater Innovation in Armenia
Twenty-four research groups have been awarded grants from FAR's Armenian National Science and Education Fund (ANSEF for 2020. Grants of $5,000 enable recipients to continue their research in a wide range of topics, including the physical and natural sciences, engineering and the humanities."Even during these difficult days, ANSEF did not delay its activities and proved once again that it is committed to its mission of supporting Armenian scientists," said FAR Education and Science Program Manager Edik Karapetyan. "On behalf of FAR, I wish our scholars new achievements and progress. Adhering to its mission of supporting Armenian scientists, ANSEF is doing an honorable job, even in this difficult situation." For the past 20 years, ANSEF has backed Armenian scientists, empowering them to stay and work in their home country. Grants have supported nearly 3,000 researchers and 512 different projects.
https://www.farusa.org/post/ansef-grants-for-2020-to-support-greater-innovation-in-armenia