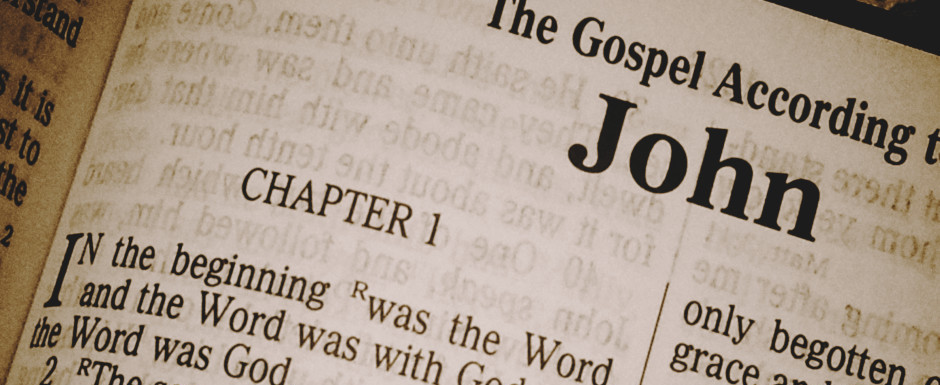 THE SUNDAY MESSENGER
November 20, 2022

Presentation of the Holy Mother-of-God to the Temple
Scripture and Feast Day Notes
From Today's Readings
Luke 11:1-13 As they observe Jesus once again in prayer, His disciples ask Him to teach them how to pray. Amazing, isn't it?  With all the healings and miracles Jesus had performed, the one thing they wanted to learn from Him was this. Surely, they had noticed how often He withdrew to pray and the effect it had on Him each time. He gives them what has come to be known as "the Lord's Prayer" and offers examples of how the Father is always responsive to the prayers of a sincere and faithful heart. Discuss/reflect: Look up these verses (not exhaustive!): Matthew 14:19, 23; 19:23, Mark 6:41, 14:32, Luke 5:16, 6:12-13, 9:18, 9:28, 11:1, John 11:41, 17:1-26 and read them aloud as you do. They reveal the Lord's habit of frequent solitary prayer or giving thanks before a meal, at an important moment, or for others. Reflect on words that speak to you, i.e., withdraw, solitary, thanks, etc. How do they figure in your life?
Phil 4:8-24 From prison in Rome, St. Paul writes his poignant letter to the Philippians and concludes by exhorting them to live their faith: to dwell only on what is true, noble, pure, and right and thereby find abiding peace in God.  Having experienced both great need and great comfort, He has found contentment in any situation, able to do "everything through Him who gives me strength." Paul thanks the community for sharing in his troubles and supporting him throughout. Discuss/reflect: What do you learn from Paul in this passage about contentment and giving and receiving help from others? Are you content?
Isaiah 29:11-20 A warning to the city of Jerusalem whose people are uncomprehending (vv 11-12) and hypocritical (v 13). Those who hide from the Lord – thinking their deeds will go undetected – will come to nothing. The deaf and blind will soon hear and see His glory and the meek and poor rejoice. Discuss/reflect:  Can you think of a time you honored God with your lips, but your heart was far from Him? (v.13)
Today is the Feast of the Presentation of St. Mary to the Temple
The early life of St. Mary does not appear in the Gospels. According to the apocryphal Gospel of James, however, we learn that her parents Sts. Joachim and Anna had prayed that they might have a child and made a solemn promise that if God were to bless them with one, they would dedicate him or her to His service. A daughter, Mary, was born to them, and they did not forget their vow. When Mary was three years old, her parents took her to the Temple where she was dedicated and where she stayed in the care of devoted women until she was betrothed at about the age of twelve. She herself would be a greater temple – a place where God would dwell – than any made by hands. This Feast Day is "immoveable," meaning that it is celebrated on the fixed date of November 21 regardless of the day of the week on which it might fall. Reflection: In the Gospel of James, Anna holds her miracle baby girl and sings a song of praise and thanksgiving. Have you ever thanked God with a song? Think of something for which you are grateful. Sing to the Lord about it! 
REQUIEM SERVICES: Karasoonk (40th Day memorial Service) today will be for:
PEARL JAMGOCHIAN on the 40th Day of Her eternal life requested in loving memory by the Jamgochian and Thompson families
HOKEHANKISD: today will be for:
THEODORA CRIST-MIRAKIAN on her 1st Anniversary of eternal life requested in loving memory by David and Marta Brann
Altar Flowers and Candles – are donated today by the Jamgochian and Thompson Families in loving memory of Pearl Jamgochian 
Altar Flowers – are also donated today by the Brann family in loving memory of Theodora Crist-Mirakian 
Coffee Hour Today -is being sponsored by the Jamgochian and Thompson Families in loving memory of Pearl Jamgochian  
Honoring Our Elders: Our Pastor and Parish Council invite the faithful to a special event on SUNDAY, NOVEMBER 27 when we will acknowledge the elders in our community who are in their ninth decade. At the conclusion of the Divine Liturgy, there will be a brief blessing service in the sanctuary followed by a Celebratory Fellowship in honor of our elders. Let us show our respect and gratitude to them by our presence. Everyone is welcome!
Pastor's Weekly Zoom Bible Study:  Every Wednesday, Fr Hakob will lead us through the Gospel of Matthew; chapter by chapter, we will explore the activities and teachings of our Lord to find the Truth behind the sacred text. We will meet every Wednesday evening from 7:00-8:00. Flyers are available in the narthex. To register and receive the Zoom link, contact nancybasmajian@verizon.net. As always, beginners are welcome.
Holiday Fun – The Ladies of Holy Trinity have another fun-filled evening planned for December 8 from 6-8:30 pm.  We will be guided by a Floral Designer in making our own Christmas wreath to add to our holiday décor.  Cost of $50 per person includes all supplies, live instruction, pizza, desserts, soft drinks, and laughs (BYOB). Reservations required by 11/23/22. Payment can be made online or check payable to church (memo: wreath). Seating is limited! For more information, contact genawillard@aol.com or      215-805-6559
New In the Bookstore:  Thanks to the generosity of Sergey Ter-Simonyan, we offer our readers a moving account of one family's escape from the ethnic cleansing of Armenians in Baku. Written by Livah Babayan, Liminal: A Refugee Memoir takes us into a child's perspective of war, violence, and homelessness. Based on the author's journal entries, it presents an emotional reflection on the loss of innocence and life after genocide. The memoir gives readers a glimpse of life in America from the point of view of a refugee family—their struggles as newcomers seeking to assimilate with little or no support. It also captures their unwavering faith and sheer determination.
Also New – Three Apples Fell from the Sky by Narine Abgaryan. High in the Armenian mountains, villagers in the close-knit community of Maran bicker, gossip and laugh. Their only connection to the outside world is an ancient telegraph wire and a perilous mountain road that even goats struggle to navigate. Three Apples Fell from the Sky is an enchanting fable sparkling with sumptuous imagery, warm humor and the irresistible joy of everyday friendship. The bookstore is open every Sunday following Badarak; come in and browse.
REMINDER: According to the Diocesan Bylaws, membership dues are to be paid no later than December 31st each year to be a member in "good standing" and to be eligible to vote at the annual assembly. Any monies received after that date will be applied to the new year.  For any questions regarding your status, please call the church office.
Seeking Part-time Organists – the Choir of Holy Trinity is looking for multiple talented musicians who would be seriously interested in playing the organ for the Sunday morning Divine Liturgy (Badarak) on a rotating schedule. Organ lessons will be provided to the interested candidates, along with one-on-one direction from a senior choir person.  For further information, contact Karinne Andonian @ karinne.hov@gmail.com.
LOST AND FOUND – Please look at the coat racks in the hallway as we have begun to accumulate miscellaneous pieces of clothing.  We will be donating any remaining items to charity in December.