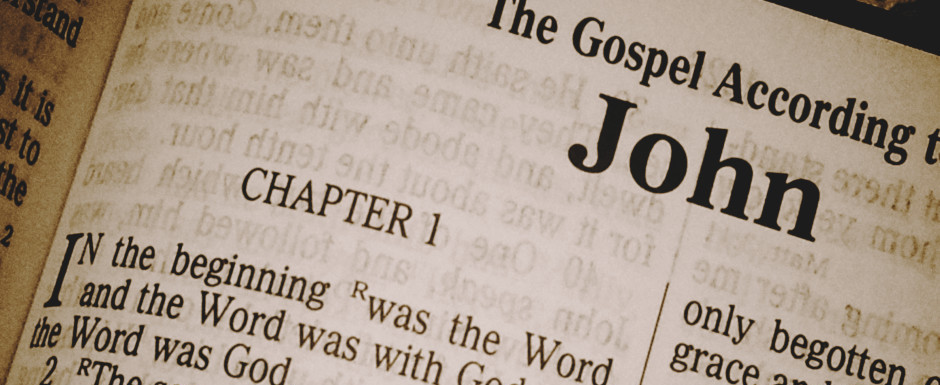 THE SUNDAY MESSENGER
May 28, 2023
Pentecost
Scripture and Feast Day Notes From Today's Readings
From Today's Readings
Acts 2:1-21 While the disciples are gathered in one place, the Holy Spirit comes to them in a great wind and in tongues of fire which appear above each disciple, empowering them to speak different languages. Addressing the crowd's rumor that the disciples seem to be drunk, Peter recalls the prophetic words of Joel: the "Holy Spirit would be poured out over the people, gifting them with dreams and visions" and filling the world with a flurry of signs in anticipation of the coming of the Lord.  Discuss/reflect: vv 1-4 is the renowned description of a notable event. Prayerfully imagine you were there with the disciples. Experience a howling wind that filled the house. What did it sound and feel like? What do you make of these tongues of fire? Why fire? How do you picture them coming "to rest" on the disciples?
John 14:25-31 In preceding verses we read about Jesus washing the disciples' feet in the Upper Room where he predicts Judas' betrayal and Peter's heart-breaking denial. Here, he promises the Holy Spirit, the Counselor, whom the Father will send to remind them of all they had learned and continue to teach them. He assures them that he will return, leaving them with a peace that transcends the world's understanding.   Discuss/reflect: Does your faith in Jesus Christ provide you inner peace, no matter what shape your personal life or the world may be in?  If not, what is keeping you from the peace Jesus promised?
Today is Pentecost (Hokekaloost)
Falling 50 days after Easter, Pentecost celebrates the coming of the Holy Spirit upon the disciples, empowering them to go out into the world and share Jesus' message of salvation. (See Acts 2:1-21 and above for full account.) Armenians are especially grateful for the gift of language received by the disciples Thaddeus and Bartholomew who were then able to journey to Armenia (each at a different time) to convert and baptize many. These First Enlighteners planted the seeds that St. Gregory would cultivate and bring to full bloom a few centuries later when Armenia became the "first Christian nation" under his mentorship. This coming of the Holy Spirit took place at the time of the Feast of Weeks, a harvest feast of pilgrimage, so Jews from everywhere were gathered in Jerusalem to give thanks for the first fruits of nature. Similarly, Christian Pentecost is a festival of thanksgiving for the first fruits of the Holy Spirit. Reflection: The Holy Spirit descended on a group of Jesus' followers whose hearts were open to His coming.. How ready are you to receiving the Spirit's guidance and power?
Coffee Hour: – Services will take place today; however there will not be a Coffee Hour Fellowship.
REQUIEM:
For Mardy Der Sookiasian, requested by Annette and Garo Bashian.
For Arsen Faramazyan, requested by Faramazyan and Shahinian families.
PRAYERS are requested for Elaine Mirijanian Squadroni who is critically ill and currently undergoing treatment. Elaine is the daughter of the late Helen and Raymond Mirijanian and grew up at Holy Trinity along with her extended Mirijanian Family.
FAR SEARCH – FAR is seeking a new Director of Institutional Marketing and Development, someone who can oversee the strategic development and management of our communications, build our brand, and further develop our image as the most trusted organization in the global diaspora. If interested in helping us build a stronger Armenia, please send your C.V. and Letter of Interest to gnanagoulian@farusa.org……         Learn more here
Attic Treasures – Bazaar 2023: Please do not bring your Attic Treasures to the church until September 15th. While we appreciate the donations, we ask you to store them at your homes as we do not have a storage area.  Thank you.
The Kiss Of Peace: After the gifts of the Eucharist are brought to the Altar Table, the deacon proclaims, "Greet one another with a holy kiss."  The person giving the greeting says, Kristos ee mech mer Haydnetsav – Christ is revealed amongst us.  The recipient would respond, Orhnial eh Haydnootiunun Kristosee – Blessed is the revelation of Christ.
CHURCH CALENDAR (please mark your calendars)
Wednesday Bible Study with Fr. Hakob
May 28 – Pentecost
May 29 – Memorial Day
June 4 – Youth Concert following Badarak
June 11 – Feast of Holy Etchmiadzin
June 18 – Father's Day
July 4 – Independence Day
Have A Happy & Safe Memorial Day!
Requiem
By Lenore Hetrick
Let our songs rise sweet and gently
For soldier gone who once were here.
Let the music whisper softly
For this flowering springtime of the year.
Those for whom we offer song
On this new Memorial Day
Once were young and laughing, too,
Yet now they have fallen away.
From the towns and from the farms
Light of heart the soldiers came.
Each one wore upon his brow
A tall yet invisible flame.
To the sound of forceful horns
The soldiers swiftly marched away
They marched to beating of the drums,
And knew they had but to obey.
So today let songs be soft and sweet,
For this flowering springtime of the year.
We sing for those who once were young,
And once were happy – and once were