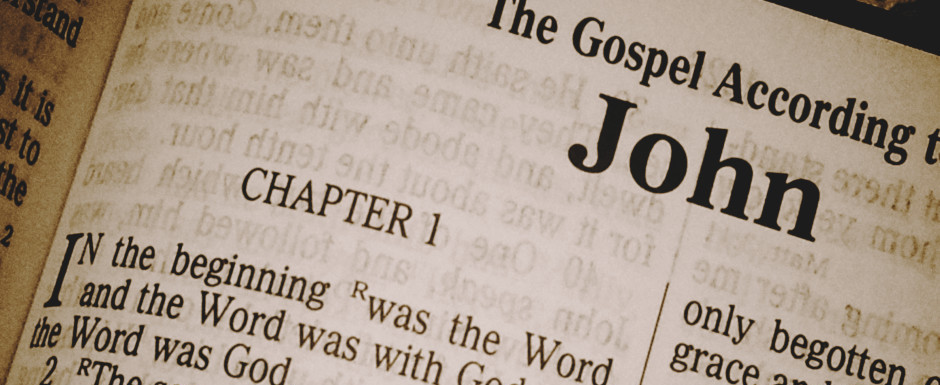 THE SUNDAY MESSENGER
September 24, 2023

Paregentan of the Fast of the Holy Cross of Varak
Scripture and Feast Day Notes
From Today's Readings
Mark 10:1-12 Since divorce was easily obtainable by Jewish men in 1st century Palestine, Jesus had a particular point to make when He spoke about the sanctity of the marriage vow. Discuss/reflect: Deuteronomy 24:1 confirms that a husband could simply write his own certificate of divorce and dismiss his wife from the marriage. Jesus reminds the Pharisees that when God created men and women, He created them to be together and that what He intended for them should be honored. The Armenian Church takes the importance of marriage so seriously that while it acknowledges that there might be compelling reasons for a marriage to be dissolved, it is a sad event that calls for thoughtful reflection. Second marriage rituals have a penitential character. Do you think marriage is important for happiness? What qualities are essential for that relationship to thrive?
2 Corinthians 10:18-11:10 St. Paul defends his teaching against those who preach a different "gospel;" his witness is always focused on Jesus Christ. He humbly does what he can to support himself in his work, thus avoiding being a burden. Discuss/reflect: St. Paul proposes a metaphor of marriage when he says (v. 2), "I promised you to one husband, to Christ…" What does this suggest about our relationship with our Lord?
Isaiah 14: 3-17 These verses refer to the fall of Babylon (Babylon had taken the Hebrews into captivity in a catastrophic episode known as the Babylonian Exile, c 587-537 BC) and eloquently sing of how the mightiest, the most terrible rulers are eventually in their graves, defeated by death. Discuss/reflect: What might the "pomp" and the "noise of harps" (v.11) be for you in your life, meaning, what do you take pride and pleasure in that might actually be distracting you from God and that is destined to end unlike God's eternal love?
Tuesday, September 26, commemorates St. Shushan
Shushan was the daughter of the Armenian national hero and saint Vartan Mamigonian and wife of Varsken, a nobleman of Armenian/ Iranian descent who renounced Christianity in favor of Mazdeism to secure his position with the ruling Persians. Varsken demanded the same from his wife and when she refused, he had her imprisoned and tortured for seven years. To her last breath, she proclaimed Jesus as her Lord and Savior. Strengthening her in her resolve were a relic of Christ's cross and a gospel that she had received as a gift from her grandfather, the renowned Catholicos Sahag Bartev. She died in 458 AD at the age of 45. She is honored as well in the Georgian Orthodox Church; the account of her martyrdom is the oldest extant work of Georgian literature. Reflection: Describe your relationship with the Lord. Would it be easily abandoned in the face of adversity?
REQUIEM SERVICES: Hokehankist today will be for:
Armen Mirakian on the 3rd anniversary of his eternal rest requested in loving memory by David & Marta Brann
Garry Nersesov in loving memory by his son Sergey Nersesov.
Altar Flowers – donated today in loving memory of Armen Mirakian by his family.
Coffee Hour – is dedicated by Sergey Nersesov in loving memory of his father Garry Nersesov.
Fellowship Hour is dedicated and hosted in remembrance of Armen Mirakian by his family and friends. All are welcome!
October 21 and 22 – Harvest Bazaar – Please join at for our Harvest Bazaar and food festival. Saturday 3-8pm and Sunday after church from 12:30 to 4pm. Optional take-out is available.
Support Artists from Armenia: This year's Harvest Bazaar will feature an encore of our Armenian Gift Market – Vernisage – with a variety of merchandise from Armenia which will surely delight those who visit our booth to view the products. We are seeking donors who will underwrite the purchase of these items and by doing so will, in turn, help support the work of the artists. For more information, contact Cece Garibian (267-210-0670), Tanya Paretchan (215-530-7847) or Gena DerHagopian Willard (215-805-6559).
Coming In The Fall – New Mission Sponsored by ACE
Please join us this Fall to create a "sisterhood" for the women of our church who have lost their husband or life partner.  Whether your loss is recent or long ago, we want to learn from one another for spiritual, social, and informational growth to enrich our lives despite our losses.  More information will follow.  For questions, please call Lucy Aghazarian, 215-901-7642 or email her lmardikian@hotmail.com.
Operation Christmas Child has begun. Please help us fill a record number of shoeboxes this year for underprivileged children all over the world, including Armenia.  Many of you have participated in the past and we hope you will again – and let your youngsters help you shop to fill a box. ABSOLUTE DEADLINE IS SUNDAY, NOVEMBER 19. If you would like to bring them in sooner, we will store them for you. For this year, the shipping fees of $10 per box are being underwritten by the generosity of the Adult Christian Education (ACE) Ministry. For those who are unable to fill a shoebox, donations will be gratefully accepted.  Checks should be made payable to:  Holy Trinity Armenian Church, Memo: OCC.  Any questions can be referred to Jeanette or Berjoohy.
An Important Undertaking from FAR
Despite many blockade-induced shortages, lack of fuel and medicine, and the approaching chilly months, children returned to school in Artsakh on September 1st.We are in awe of their bravery and determination to learn despite the enormous challenges.
We know that many of you have wanted to help, but don't know how. While we can't transfer humanitarian aid through the blockaded Armenia-Artsakh border, we can indeed transfer hope through education. We are partnering with Teach For Armenia, an NGO working to improve education for children all over Armenia by enlisting exceptional graduates to teach in underserved schools. Together, we will help fund three fellows to teach in Artsakh for two years. They are local residents, deeply rooted in the community they serve. Please support Tigran, Hermine and Shahine as they #TeachForArtsakh!
The Kiss Of Peace: After the gifts of the Eucharist are brought to the Altar Table, the deacon proclaims, "Greet one another with a holy kiss."  The person giving the greeting says, Kristos ee mech mer Haydnetsav – Christ is revealed amongst us.  The recipient would respond, Orhnial eh Haydnootiunun Kristosee – Blessed is the revelation of Christ.
Attic Treasures – Bazaar 2023: We are ready to accept your donations for Attic Treasures. Please bring your new or gently used items and place them in the bar area.   Thank you.
Lost & Found: Please take a look at the coat racks in the hallway as we have begun to accumulate miscellaneous pieces of clothing.  We will be donating any remaining items to charity in November.
~~~~~~~~~~TODAY'S EVENTS~~~~~~~~~~
We are thrilled to inform our faithful, especially our young families, that Church School is back and IN PERSON!  Both the Language Education and Christian Education divisions of our school will hold Registration today starting at 10:30a in the church lobby—there is no registration or book fee. Help us spread the word—every child is welcome. After Badarak, our faithful are invited to join us for a pizza party!
Church School Begins
10:30 am – Registration for Christian Education Classes and Language Education Classes starts in the Fellowship Hall lobby
11:15 am – Christian Education Classes begin.
12:15 pm – Pizza Party for students
Oct 1 – Feast of the Holy Cross of Varak
Oct 1 – 10:30 – Armenian Language Classes begin
Oct 1 – 11:15 am Christian Education Classes continue
Oct 22 – ACYOA Car Wash Event after service today (note this date has been updated)