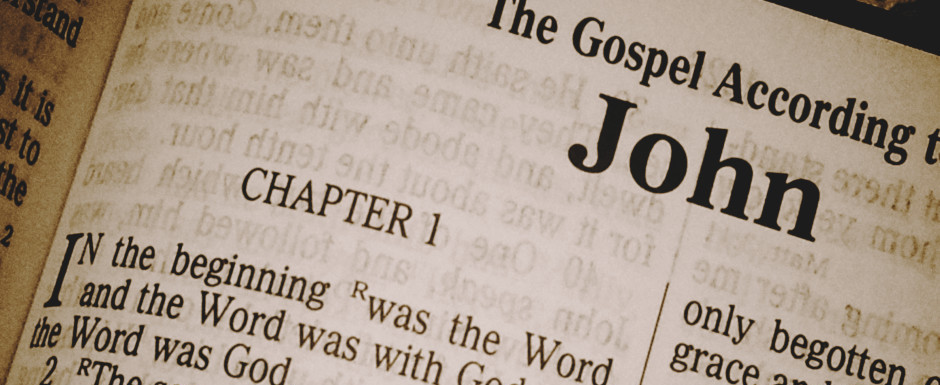 THE SUNDAY MESSENGER
September 19, 2021

Paregentan of the Fast of the Holy Cross of Varak
COVID UPDATE:  August 23, 2021, The Montgomery County Office of Public Health advises that masks should be worn in public indoor settings regardless of vaccination status. Please exercise your best judgment and caring for everyone in our Church community. Thank you   
Scripture and Feast Day Notes
From Today's Readings
Mark 10:1-12 Since divorce was easily obtainable by Jewish men in 1st century Palestine, Jesus had a particular point to make when He spoke about the sanctity of the marriage vow. Discuss/reflect: Deuteronomy 24:1 confirms that a husband could simply write his own certificate of divorce and dismiss his wife from the marriage. Jesus reminds the Pharisees that when God created men and women, He created them to be together and that what He intended for them should be honored. The Armenian Church takes the importance of marriage so seriously that while it acknowledges that there might be compelling reasons for a marriage to be dissolved, it is a sad event that calls for thoughtful reflection. Second marriage rituals have a penitential character. Do you think marriage is important for happiness? What qualities are essential for that relationship to thrive?
2 Corinthians 10:18-11:10 St. Paul defends his teaching against those who preach a different "gospel;" his witness is always focused on Jesus Christ. He humbly does what he can to support himself in his work, thus avoiding being a burden. Discuss/reflect: St. Paul proposes a metaphor of marriage when he says (v. 2), "I promised you to one husband, to Christ…" What does this suggest about our relationship with our Lord?
Isaiah 14: 3-17 These verses refer to the fall of Babylon (Babylon had taken the Hebrews into captivity in a catastrophic episode known as the Babylonian Exile, c 587-537 BC) and eloquently sing of how the mightiest, the most terrible rulers are eventually in their graves, defeated by death. Discuss/reflect: What might the "pomp" and the "noise of harps" (v.11) be for you in your life, meaning, what do you take pride and pleasure in that might actually be distracting you from God and that is destined to end unlike God's eternal love?
Tuesday, September 21, commemorates St. Shushan
Shushan was the daughter of the Armenian national hero and saint Vartan Mamigonian and wife of Varsken, a nobleman of Armenian/ Iranian descent who renounced Christianity in favor of Mazdeism to secure his position with the ruling Persians. Varsken demanded the same from his wife and when she refused, he had her imprisoned and tortured for seven years. To her last breath, she proclaimed Jesus as her Lord and Savior. Strengthening her in her resolve were a relic of Christ's cross and a gospel that she had received as a gift from her grandfather, the renowned Catholicos Sahag Bartev. She died in 458 AD at the age of 45. She is honored as well in the Georgian Orthodox Church; the account of her martyrdom is the oldest extant work of Georgian literature. Reflection: Describe your relationship with the Lord. Would it be easily abandoned in the face of adversity?
   Department of Christian Education/Diocese of the Armenian Church of America (Eastern)/elisea@armeniandiocese.org
"Therefore I want the men everywhere to pray, lifting up holy hands without anger or disputing." (1 Tim 2:8). Prayers are requested for the families of the soldiers killed in the 44-day Artsakh war, the soldiers who are struggling through catastrophic injuries suffered, and those who are still being held as prisoners of war all these months later; Ethel Terzian, Taron Poghosyan, Alice Charles, Larry Grocott, Doris Alahverde and Genevieve Miller.
REQUIEM SERVICES: Hokehankist today will be for:
– YESTER ERGENIAN (20th Anniversary of Her eternal life) requested in loving memory by Markrid and Nazareth Keshishian; Arousiag Keshishian and Family.
– BERJOUHE PAROONAGIAN GALLO (5th Anniversary of Her eternal life) requested by Carol Temoyan & Family and George & Linda Paroonagian & Family.
SPECIAL EVENT – Please make sure you don't miss the deadline to reserve your place to attend the Celebratory Banquet honoring His Eminence, Archbishop Vicken Aykazian, on October 17.  Deadline to reserve is September 24. Reservations can also be reserved online at www.holytrinity-pa.org/Vicken50.   Any questions can be directed to the Church Office @ 215-663-1600.
COUNTRY STORE IS OPEN AND READY FOR BUSINESS:  We are well stocked in our store and invite you to come in after church most Sundays or place an order for pickup with Lorraine Damerjian @ 215-572-8465. 
MARK YOUR CALENDARS to attend the Philadelphia Inter-Communal gathering on Sunday, October 10 at 3 pm, which will take place at Armenian Martyrs' Congregational Church in Havertown.  This special program will feature Rev. Nishan & Maria Bakalian as they share their first-hand experiences about their missionary work in Beirut. This will be most enlightening​ for all of us. Everyone is Invited!
Message from Montgomery County: Our community is stronger when we're all protected. The best way to protect yourself and others from COVID-19 is to get vaccinated. The COVID-19 vaccine is safe, effective, and widely available. The COVID-19 vaccine will protect you from severe illness, hospitalization, and death; and protects vulnerable people in your community who can't get the vaccine. A healthier community starts with you. For more information on the COVID-19 vaccine, call the Montgomery County Office of Public Health at 610-278-5117 or visit https://www.montcopa.org/3660/COVID-19-Vaccine.
DIVINE LITURGY IN YOUR HOME
Since we do not stream services at our church every week, we invite you to click on one of the following links to partake of Badarak at any of the following:
https://www.facebook.com/SSSMAAC/live/ (St. Sahag & St. Mesrob Armenian Church)
http://www.stleon.org (St Leon Live Stream)
https://www.facebook.com/stvartancathedral (St. Vartan Armenian Cathedral)
http://www.holy-martyrs.org (Holy Martyrs Live Stream)