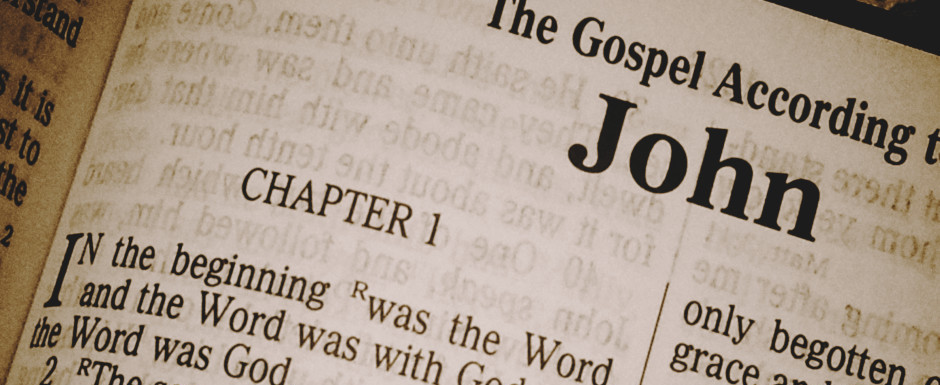 THE SUNDAY MESSENGER
September 20, 2020
Paregentan of the Fast of the Holy Cross of Varak 
Tuesday, September 22, commemorates St. Shushan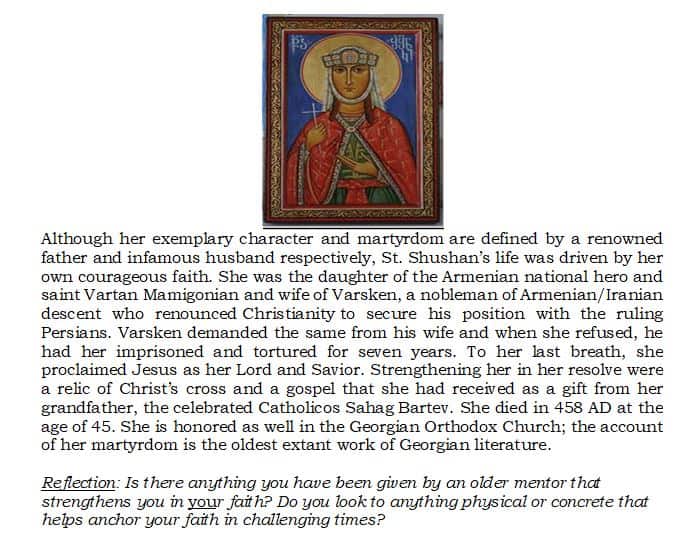 Department of Christian Education/Diocese on the Armenian Church (Eastern)
TODAY'S BIBLE READINGS:
2 Corinthians 10: 18-11:10 (page 168) New Testament
Mark 10: 1-12 (page 42) New Testament – (Please follow the Armenian Reading in your Bible)
Isaiah 14: 3-17 (pages 693-694) Old Testament
REQUIEM SERVICES: Karasoonk (40th Day memorial Service) today will be for:
– DONALD CHOPOORIAN on the 40th Day of His eternal life requested by Jeanette Der Hagopian and Family in loving memory of their brother and uncle.
Hokehankist today will be for:
– ROBERT TEMOYAN (4th Anniversary of His eternal life) requested by Carol Temoyan & Family.

– BERJOUHI PAROONAGIAN GALLO (4th Anniversary of Her eternal life) requested by Carol Temoyan & Family.
"LORD, the God of heaven, the great and awesome God, who keeps his covenant of love with those who love him and keep his commandments, let your ear be attentive and your eyes open to hear the prayer your servant is praying before you day and night…." (Nehemiah 1:5-6). Prayers are requested for Ethel Terzian, Taron Poghosyan, Alice Charles, Theodora Mirakian and Leslie Movsesian.
UPCOMING ZOOM PROGRAMS presented by Adult Christian Education (ACE)
"The Bible in the Badarak: God's Word in the Hymns" takes place on Thursday, September 24 (7:00-8:00 pm), led by Dn. Albert Keshgegian. Be inspired by listening to and discussing three of the most popular sharagans of the Divine Liturgy—Krisdos ee mech (hymn of the Kiss of Peace), Soorp, Soorp (Holy, Holy, Holy) and the pre-communion hymn, Orhnyal eh Asdvadz (Blessed is God!).

"Walking Through the Gospel of Mark" begins on Tuesdays, September 29 through
November 17 (10:30-11:30 am), led by our Pastoral Intern, Dn. Armen Terjimanian.
The Gospel of Mark is the earliest written of the Gospels, and at 16 chapters, it is the shortest. It's also dramatic and fast-moving. Our journey, which will begin at the River Jordan, will be casual and easygoing. We will read together and ask questions as they arise. Attendance at all sessions is not required but invited!

A BOOK DISCUSSION*, led by Lucy Aghazarian, will be held on Thursday, October 22 at 7 pm. The title of the book is Mayda: Echoes of Protest. It's the story of Author Srpuhi Dussap's view on women's rights in traditional Armenian culture in the 19th century. Born into a wealthy family and educated in Paris, Dussap became the idol of a new generation of young educated women, as well as a model for subsequent prominent Armenian feminist writers who followed in her footsteps. *The book is available on Amazon & at the Armenian International Women's Association website at aiwainternational.org.

Contact nancybasmajian@verizon.net to register and receive the ZOOM link
CHURCH CALENDAR (please mark your calendars)
September
Thursday 9/24: The Bible in the Badarak: God's Word in the Hymns
Tuesdays 9/29 through 11/17: Walking Through the Gospel of Mark

October
Thursday 10/22: A BOOK DISCUSSION Mayda: Echoes of Protest
– The Diocesan Annual Appeal will soon be arriving in your regular mailbox and we encourage our faithful to be supportive in any way they are able, especially now with the shortfall that the Diocese has experienced because of COVID. This year's Appeal will have an extra feature for new or existing donors. A generous benefactor has stepped forward with a match, so your donation will be worth more than the check you send them!