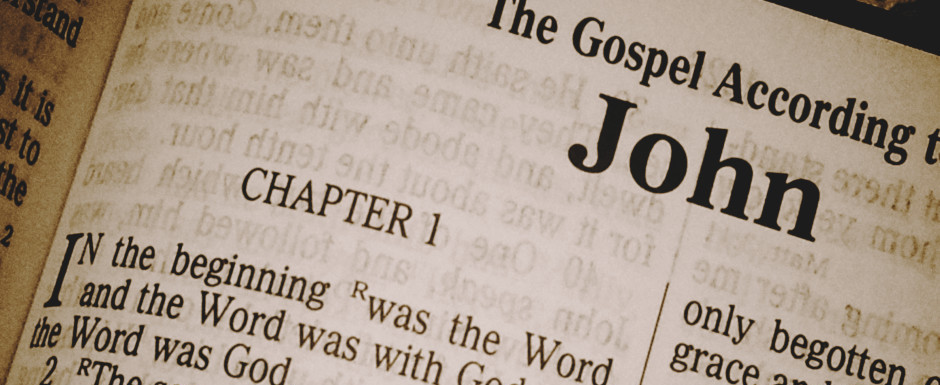 THE SUNDAY MESSENGER
April 19, 2020
Octave of Easter (New Sunday)
The Incarnation and Badarak
In the sixth chapter of John's Gospel (vv. 53-56), Jesus delivers a controversial discourse in which he asserts,
Unless you eat the flesh of the Son of man and drink his blood, you have no life in you; he who eats my flesh and drinks my blood has eternal life, and I will raise him up at the last day. For my flesh is food indeed, and my blood is drink indeed. He who eats my flesh and drinks my blood abides in me, and I in him.
Badarak, a celebration of the resurrection of Christ, which Jesus explicitly connects with his incarnation, is rooted and grounded in flesh and blood. It is interpreted in terms of the mystery of Christ's incarnation, the mystery of God-With-Us in the person of Jesus Christ who came to us in the flesh of the Virgin Mary. This is why Armenian Christians chose John 1:1-14 as the last Gospel read during Badarak, a custom borrowed from the medieval Roman Mass, and also why we customarily place an image of Mary and the Christ Child over the altar table where Holy Communion is celebrated.
As we all face eastward to pray, including the priest, the image of Christ with the Mother of God is the focus of our attention. Why do we prefer this image and not something else, such as an image of the cross, the crucifixion of Christ, or even his resurrection? Because the image of the Virgin with her infant Son celebrates the incarnation of Christ, when the Virgin Mary became the living temple of the incarnate Lord. Mary is the source of Christ's humanity, the portal by which God himself entered the world as a human being. It is through Mary that salvation was brought into the world in the flesh and blood of Jesus Christ. What better image to place above the table upon which the chalice containing the gifts of the bread and wine become the Body and Blood of Christ? Hence, the image of the Mother of God and the Christ Child is an image of the Incarnation, the mystery of God-With-Us in Body and Blood.
Embedded within the Badarak and spanning several pages is what is referred to as the Eucharistic Prayer, the entirety of which is an understanding of the Incarnation and its direct connection to our salvation, to Holy Communion. The celebrant prays,
For having become man truly and without illusion, and having become incarnate, through union without confusion, through the Mother of God, the holy virgin Mary, he journeyed through all the passions of our human life without sin and came willingly to the world-saving cross, which was the occasion of our redemption. Taking the bread…Likewise taking the cup, he blessed it, gave thanks, drank and gave it to his chosen…for the purification and remission of sins.
It is in the sacred meal of Badarak that Christ established and continues to renew a new communion of love and fellowship between God and humanity, opened up and made possible by way of his incarnation.
When we celebrate Badarak and share Holy Communion, do we take seriously its significance? As we are filled with the incarnate flesh and blood of Christ, do we live as though God has elevated us, divinized us, made us truly holy, sharing his divine Life? As Jesus unites with us, do we unite with one another? If God became man, what does that mean for us? How should we view and treat each other? A significant element of the Incarnation, St. Paul tells us, is that Jesus not only took on the likeness of men, but emptied himself and took on the form of a servant (Philippians 2:6-7). Do our lives reflect the Incarnation in this way? Do we empty ourselves, show humility, sacrifice our ego and personal attachments, serve and put others first?
If Badarak is the source of our faith and spirituality, do we live what it demands? If during Badarak and at our Baptism, we participate in the birth, death, life, and resurrection of Jesus Christ, does our life as a community reflect such communion with such profound divinity? Do we even realize our divine status, the glory to which we have been returned? In what areas of our lives does God's holiness not permeate?
God has come into our world in the person of Jesus Christ so that by sharing in our life we might share in his life. The Sacraments of the Church are not just rituals and traditions to please God and wipe the slate clean. They are not visible signs to dispense an invisible grace, not according to the Armenian Church's understanding, anyway. Neither do we celebrate them as fits of nostalgia, allegorically, superstitiously, or to preserve the traditions of the Armenian Church. They are not dramatic reenactments of the Gospel or the life of Christ. Rather, through the Sacraments we are reoriented toward our Savior, who is the Gospel. They empower us, the Church, to bring peace and healing to the world, and so through them the Church becomes ever more what it is and is meant to be–the Body of Christ. Through our baptism, Badarak, and the sacramental life of the Church, we come to know God, we unite with him, we are given his resurrected life so that we can love as God loves, forgive as God forgives, and see the world and one another with his eyes, because through the Church he comes to dwell in us (John 1:14) and compels us to share his love in and with the world.
+++
So what do we do with all of this if we cannot physically attend Badarak nor share Holy Communion?
To say that our current situation is less than ideal is an understatement, but for many, the deprivation of sharing Holy Communion isn't necessarily new. Geographical, practical, or physical limitations often prevent one's access to an Armenian Church, and so the regular sharing of Holy Communion is not regular for many. And keep in mind, not every Church that offers the Body and Blood of Christ, and may be accessible, is in full communion with the Armenian Church and so may not allow our faithful to partake. The point being, the picture right now is grim and we long to for the opportunity and freedom to celebrate Badarak in person.
Taking Things for Granted
Speaking of longing, it would perhaps be a good exercise to recall the last time we have longed, yearned, experienced a real hunger for the Body and Blood of Christ. Prior to the COVID-19 pandemic, it's possible we have taken for granted the regularity of sharing the Cup. If so, it would do us well to turn from such a casual and routine approach to a mystery that is so utterly profound, so life-giving, and see it as the divine gift and privilege that it is. Such a privilege requires a truly repentant heart, and there is no government restriction or limitation as to our repentance, to allow the active life of Christ to quicken us and make us more like him, especially in these dark days. So this is an invitation to ponder the seriousness and awesomeness of the Sacraments as we look forward to the time when we hear the deacon call the family of God forward to chalice to taste salvation: "In fear and in faith draw near and communicate in holiness." And then, after much yearning, we will share together that which is holy, healing, and essential to our lives with the deepest gratitude. As the Psalmist sang:
«Ճաշակեցէք եւ տեսէք` զի քաղցր է Տէր…» Relish, eat, taste, experience, and see that the Lord is gentle and sweet… (Psalm 33/34:8)
Holy Communion
Of course we experience communion «հաղորդութիւն» (haghortootyoon) with God and with one another whenever we share the Body and Blood of Chris in the Mystery or Sacrament of Holy Communion, but that is just the beginning. Holy Communion is more than the bread and wine. Holy Communion takes place as soon as we exit the doors of the Church, in the place we find ourselves in right now – home, isolated, in the world. Holy Communion is the divine life God shares with us, the union with God we experience as we live with him, for him, and in him. In this moment, Jesus Christ is active in our lives as much as we allow his eternal life to permeate every corner of our being.
Jesus understands our suffering and deprivation, but he was never for a moment deprived of communion with his Father. St. Paul talking about Holy Communion writes, "We who are many are one body, for we all partake of the one bread." (I Corinthians 10:17) During this pandemic, we are still one body, joined through baptism, joined by our Head, Jesus Christ. This doesn't mean sharing the Body and Blood of Christ isn't necessary. It is necessary and we are all deprived of something when we don't share it. The point is, Holy Communion is not limited by geographical distance or isolation.
Furthermore, the Sacrament of Holy Communion, the Body and Blood that we have already shared does not expire. It sustains. This is not to say that we should only approach the chalice twice a year, if that, but to make the point that Holy Communion, the Mystery we celebrate as the Church during Badarak, isn't magic, and it isn't temporary. There are stories of desert monks who shared Holy Communion only a few times in their lives, still being nourished by God's Word and resurrected life as they experienced it in their own.
And so we look forward to the time when we will once again gather as a community, with the family of God we have missed and perhaps have taken for granted, but for now, this is an opportunity to gain some perspective and take seriously what it means to have the privilege to regularly approach the cup of salvation with a truly repentant heart and to allow the reality and significance of the Mystery of Holy Communion to become a part of our being – that reality being the Creator of the Universe took on flesh and blood in person of Jesus Christ, was crucified and is resurrected, and now gives himself back to us, sharing his divine life in the gifts we offer him, the bread and wine, so that we can become onewith the eternal him, the eternal Word.
By Dn. Eric Vozzy
TODAY'S BIBLE READINGS:
James 3: 1-12 (page 207) New Testament
John 1: 1-17 (pages 83- 84) New Testament – (Please follow the ArmenianReading in your Bible)
"LORD, the God of heaven, the great and awesome God, who keeps his covenant of love with those who love him and keep his commandments, let your ear be attentive and your eyes open to hear the prayer your servant is praying before you day and night…." (Nehemiah 1:5-6).
Prayers are requested for Edward Tatoian, Rose Minassian, Ethel Terzian, Taron Poghosyan, Alice Charles and Armen & Theodora Mirakian.