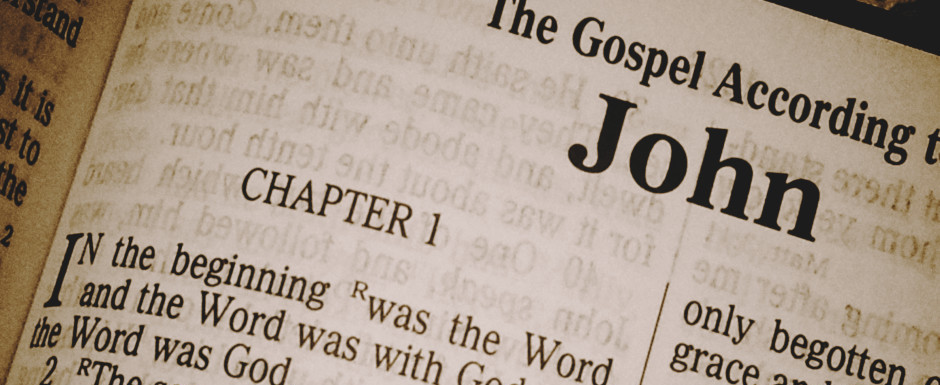 THE SUNDAY MESSENGER
April 28, 2019
Octave of Easter (New Sunday)
The Incarnation and Badarak
In the sixth chapter of John's Gospel (vv. 53-56), Jesus delivers a controversial discourse in which he asserts,
Unless you eat the flesh of the Son of man and drink his blood, you have no life in you; he who eats my flesh and drinks my blood has eternal life, and I will raise him up at the last day. For my flesh is food indeed, and my blood is drink indeed. He who eats my flesh and drinks my blood abides in me, and I in him.
Badarak, a celebration of the resurrection of Christ, which Jesus explicitly connects with his incarnation, is rooted and grounded in flesh and blood. It is interpreted in terms of the mystery of Christ's incarnation, the mystery of God-With-Us in the person of Jesus Christ who came to us in the flesh of the Virgin Mary. This is why Armenian Christians chose John 1:1-14 as the last Gospel read during Badarak, a custom borrowed from the medieval Roman Mass, and also why we customarily place an image of Mary and the Christ Child over the altar table where Holy Communion is celebrated.
As we face eastward to pray, the image of Christ with the Mother of God is the focus of our attention. Why do we prefer this image and not something else, such as an image of the cross, the crucifixion of Christ, or even his resurrection? Because the image of the Virgin with her infant Son celebrates the incarnation of Christ, when the Virgin Mary became the living temple of the incarnate Lord. Mary is the source of Christ's humanity, the portal by which God himself entered the world as a human being. It is through Mary that salvation was brought into the world in the flesh and blood of Jesus Christ. What better image to place above the table upon which the chalice containing the gifts of the bread and wine become the Body and Blood of Christ? Hence, the image of the Mother of God and the Christ Child is an image of the Incarnation, the mystery of God-With-Us in Body and Blood.
The entire Eucharistic Prayer is an understanding of the Incarnation and its direct connection to our salvation, to Holy Communion. The celebrant prays,
For having become man truly and without illusion, and having become incarnate, through union without confusion, through the Mother of God, the holy virgin Mary, he journeyed through all the passions of our human life without sin and came willingly to the world-saving cross, which was the occasion of our redemption. Taking the bread…Likewise taking the cup, he blessed it, gave thanks, drank and gave it to his chosen…for the purification and remission of sins.
It is in the sacred meal of Badarak that Christ established and continues to renew a new communion of love and fellowship between God and humanity, opened up and made possible by way of his incarnation.
When we celebrate Badarak and share Holy Communion, do we take seriously its significance? As we are filled with the incarnate flesh and blood of Christ, do we live as though God has elevated us, divinized us, made us truly holy, sharing in his divine Life? As Jesus unites with us, do we unite with each other? If God became man, what does that mean for us? How should we view and treat one another? A significant element of the Incarnation, St. Paul tells us, is that Jesus not only took on the likeness of men, but emptied himself and took on the form of a servant (Philippians 2:6-7). Do our lives reflect the Incarnation in this way? Do we empty ourselves, show humility, sacrifice our ego, serve and put others first?
If Badarak is the source of our faith and spirituality, do we live what it demands? If during Badarak and in our Baptism, we participate in the birth, death, life, and resurrection of Jesus Christ, does our life as a community reflect such communion with such profound divinity? Do we even realize our divine status, the glory to which we have been returned? In what areas of our lives does God's holiness not permeate?
God has come into our world in the person of Jesus Christ so that by sharing in our life we might share in his life. The Sacraments of the Church are not just rituals and traditions to please God and wipe the slate clean. Neither do we celebrate them as fits of nostalgia, allegorically, superstitiously, or to preserve the traditions of the Armenian Church. Rather, through the Sacraments we are reoriented toward our Savior, they empower us, the Church, to bring peace and healing to the world, and so through them the Church becomes ever more what it is and is meant to be–the Body of Christ. Through our baptism, Badarak, and the sacramental life of the Church, we come to know God, we unite with him, we are given his resurrected life so that we can love as God loves, forgive as God forgives, and see the world and one another with his eyes, because through the Church he comes to dwell in us (John 1:14) and compels us to share his love in and with the world.
By Dn. Eric Vozzy
TODAY'S BIBLE READINGS:
James 3: 1-12 (page 207) New Testament
John 1: 1-17 (pages 83- 84) New Testament – (Please follow the Armenian Reading in your Bible)
REQUIEM SERVICES: Karasoonk (40th Day memorial Service) today will be for:
– PATRIARCH MESROB II MUTAFYAN on the 40th Day of His eternal life requested by the Eastern Diocese of the Armenian Church.
Hokehankist today will be for:
– ARTUR ALOIAN in honor of his mother Aieda Aloian's birthday requested by Anzhelika Kleter.
"Now, my God, may your eyes be open and your ears attentive to the prayers offered in this place" (2 Chron 6:40). Please pray for Rev. Fr. Shnork Souin, Alice Charles, Pearl Jamgochian and Ani Navarsatian for a return to improved health and to feel the presence of God in their lives. Pray for those who were killed and injured in the massacre that took place in two mosques in Christchurch, New Zealand, and for their grieving families as well. Please continue to pray for our country and her leaders so that peace and kindness can prevail.
Coffee Hour: is sponsored today by the Danielyan Family
SAVE THE DATE: Ladies, Save the date for our annual spring lunch, Saturday, May 11 at 11:30AM. We are going to the Denim American Bistro located in Cherry Hill, NJ. Reservations are limited. Check the flyer in the hall & contact Liz Barone.
COFFEE HOUR: This year we are looking for individuals or families, to run a Coffee Hour each Sunday. (Those who have been running it, are overloaded with doing more than one job on Sundays.) There are sign-up sheets for the next 4 month of Sundays. Anyone wishing to sponsor a special Coffee Hour (Birthday, Anniversary, 40 Days or more, etc.) other than the normal Coffee Hour must contact Merle Santerian 215-205-1507, to make arrangements 2 weeks ahead of time. Under the new scheduling, if a Sunday has no one signed up on the Board, to run the Coffee Hour, there will be no Coffee Hour that Sunday. So, please volunteer and let's fill all the Sundays in on the Schedule. It is not that involved, and Merle will explain what you have to do to run one. Any questions just see her on any Sunday or call her at the above phone number. Thanks, for your cooperation! We know how much everyone enjoys the Fellowship Hour and we would like to keep it going.
FAR UPDATE: Portrait of a FAR Scholarship Student: Silva KarapetyanSilva Karapetyan, 24, earned her bachelor's degree in design from the Armenian National University of Architecture and Construction in 2018. Her studies were made possible through FAR's Jerair Nishanian Scholarship Program. "Jerair Nishanian is a unique person in my heart and in my memory. I won't ever forget him," said Silva. "My university life began thanks to Jerair Nishanian's generous support." In 2017, Silva landed her first job as interior architect and designer at Unicus NTS. A few months later, Silva, who was searching for a higher salary, decided to also plunge herself into graphic design and marketing. Since March 2018, she has been working as a constructor-designer at GAT cutting, which is specialized in internal graphic design, construction and installation, large format printing, laser and fraser cuts, and 3D engraving. To learn more, go to: https://farusa.org/2019/03/28/far-scholarships-silva-karapetyan-nishanian-scholarship-student-and-emerging-designer/To support programs like GTech, go to: : https://farusa.org/donate/
2019 Attendance: Plate/Candle Collection:
February
3 – 82 people $290.00
10 – 70 people $340.00
17 – 94 people $427.00
24 – 122 people $669.00

March
3 – 91 people $510.00
10 – 94 people $529.00
17 – 80 people $327.00
24 – 83 people $388.00
31 – 74 people $447.00

Weekly Expenses: $6,000.00
CHURCH CALENDAR (please mark your calendars)
May
Saturday May 11th: Mother's Day Luncheon
Sunday May 19th: Church School Closing

June
Sunday June 2nd: Armenian Dishes of our Youth
Sunday June 9th: Armenian School Hantess
Outreach Volunteers Needed: An in-service day has been scheduled for Saturday, June 1 @ 10 am to prepare and package meals for Aid for Friends, the organization that provides meals to the elderly and isolated shut-ins in the Delaware Valley. See flyer around the church & contact Jeanette Der Hagopian (choirboss@hotmail.com or 215-672-4188) by May 20 so that we know how many "cooks" we'll have! We hope you will reserve this date on your calendar to join us in being part of a rewarding experience.
PARISH DIRECTORY: The 2019 update of the Parish Directory is available in the Narthex and the Parish Office. Please pick up a copy. If you find that your information is not what you expected, please submit corrections to brianj.hoyle@outlook.com or call at 301-351-7669 and copy the Parish Office.
Using the Pew Book: In order to enrich understanding of the Divine Liturgy, we encourage our faithful to follow along in the large two-part Pew Book. Part One includes the classical Armenian used in the Liturgy; the facing page is the translation in modern Western Armenian. Part Two contains the transliteration of the classical Armenian; the right-hand page has the English translation. This Pew Book includes the prayers of the celebrant usually offered inaudibly. The prayers offered aloud are indicated in boldface type.
THE NICENE CREED/ HAVADAMK – This is the Profession of our Faith which is recited every Sunday moments after the Gospel is read from the altar. Sometimes it is sung, but more often it is recited by the Deacons and/or the Choir. We invite you to affirm your own "Profession of Faith" by reciting along with us. God longs for all of us to express our faith and devotion to Him.
THE KISS OF PEACE: After the gifts of the Eucharist are brought to the Altar Table, the deacon proclaims, "Greet one another with a holy kiss." The person giving the greetings says, Kristos ee mech mer Haydnetsav – Christ is revealed amongst us. The recipient would respond, Orhnial eh Haydnootiunun Kristosee – Blessed is the revelation of Christ.
Anyone who wishes to request any Requiem Services MUST inform the office by 1:30pm Wednesday the week before. If you also want to sponsor the Fellowship Hour you MUST call Merle Santerian at 215-947-3777.
Would you like to:
– receive this Bulletin on Friday via email?
– request a Hokehankist, house blessing or hall rental information?
– find in-depth information on our faith, our parish and our activities?
– sign up for an event online?
– If the answer to any of these questions is YES, please visit our parish website at www.holytrinity-pa.org
WE ASK THAT EVERYONE KINDLY TURN OFF ALL CELL PHONES and all other such electronic devices prior to entering the sanctuary out of respect for the sanctity of our services.