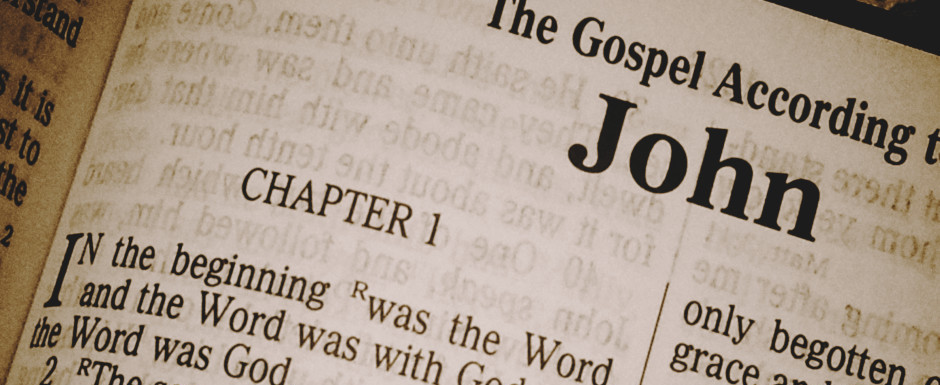 THE SUNDAY MESSENGER
August 1, 2021
Fourth Sunday after Transfiguration
COVID UPDATE: As the law in Montgomery County has evolved, people fully vaccinated against COVID-19 can resume indoor and outdoor activities without wearing a mask or socially distancing. Masks are still required for vaccinated and unvaccinated individuals in crowded indoor areas. Please exercise your best judgment and caring for everyone in our Church community.
Scripture and Feast Day Notes
From Today's Readings
John 3:13-21 Jesus is teaching the Pharisee Nicodemus and has just given his famous explanation of being born again. He now declares the equally renowned words: "For God so loved the world, he gave his only begotten Son." (3:16) Through the Son the world is saved, and through his light and truth, people are redeemed. Sadly, many prefer the darkness (19-20). Discuss/reflect: Imagine Jesus before you, exuding a warm, inviting light, a light that leaves nothing unexposed, nothing in shadow, shining so brightly on you that you have to shade your eyes. What about such a light might make you recoil? What might you need to do to draw closer and bask in this life-giving light?
1 Timothy 4:12-5:10 Placed in charge of the church founded in Ephesus by St. Paul, Timothy is encouraged to be confident in his teaching and leadership, even though he is a young man. He is advised to be an example in every way and to treat others with love and respect, always helping those in need. Many verses are devoted to the care of widows, as these women were extremely vulnerable in a time when men were the legal and familial protectors of their families. Discuss/reflect: How might paying attention to your own faith and witness help others (4:16)?
Isaiah 58:13-59:7 These two chapters address the attitudes of the Jewish community upon their return from exile. Following in a long tradition of prophetic criticism, the writer exhorts people to honor God's holy day with joy and hearts of faith. Social justice is essential to holiness and honoring God; pious practices are meaningless if they are engaged in by a sinful, unjust society. Discuss/reflect: Is there a way you can change your Sunday habits that might please God more and lead to deeper happiness for you (58:13-14)?
Monday.August 2: St. Vahan of Goghtn (703-737 AD)
The story of St. Vahan of Goghtn is one of the most poignant among Armenian saints. He was born in the eighth century of a princely family in the Goghtn region of the province of Siunik. After persecution of the Armenians by the Arabs in 707 (during which Vahan's father, Prince Khosrov, was killed), four-year-old Vahan was taken to Damascus where he was raised in the royal court as a Muslim. He was eventually appointed chancellor to the Emir. Some years later, he was allowed to go back to Armenia with the promise that he would eventually return. Vahan converted to Christianity, married an Armenian princess, and lived a peaceful life for about a decade. With a change of Arab rule, Vahan was sought after, so he left his home and family to escape recapture. While in exile, he became a monk. In 736, Vahan went to the new Arab Emir in despair. The Emir offered him a high position, authority, and wealth, but Vahan refused, preferring his faith in Christ to personal comfort and glory. He was martyred in 737 A.D. His last words were a bold declaration: "I choose death for the sake of Christ rather than earthly life." Reflection: Would you be prepared to make such a choice?
—-Department of Christian Education, elisea@armeniandiocese.org
"Therefore I want the men everywhere to pray, lifting up holy hands without anger or disputing." (1 Tim 2:8). Prayers are requested for the families of the soldiers killed in the 44-day Artsakh war, the soldiers who are struggling through catastrophic injuries suffered, and those who are still being held as prisoners of war all these months later; Ethel Terzian, Taron Poghosyan, Alice Charles, Leslie Movsesian, Larry Grocott and Doris Alahverde.
REQUIEM SERVICES: Hokehankist today will be for:
 PATRICK KILLIAN (5th Anniversary of His eternal life) requested in loving memory by Joyce Killian, Stacey & Alen, Alexis & Dylan Cakiryan.
Blessing of the Grapes: This year the Feast of the Assumption of the Holy Mother-of-God will take place on Sunday, August 15. Anyone wishing to make a donation toward grapes should contact the church office no later than Monday, August 9.
CALLING ALL GRADUATES
The next issue of the LOOYS will feature information about our graduates and we invite graduates (all levels) to submit your own details for inclusion. Write-up should include: full name, parents' names, name of institution, grade level or degree achieved, activity involvement, and future plans (further education/ work/other). Please include a picture (in high resolution color), if possible. Everything should be sent to choirboss@hotmail.com by an ABSOLUTE deadline of August 10, 2021
New Parish Directory
We are preparing an in-house Parish Directory, updating, correcting, adding many new names of those who consider themselves members, of Holy Trinity Armenian Church, Cheltenham, Pa.We plan to complete and distribute this directory by the end of 2021. Therefore, we ask that you fill out the form online at https://holytrinity-pa.org/parish-directory-update. Please do so no later than August 16, 2021. If a response is not received by the requested date, it is possible your listing will not be included in this new Directory.
COUNTRY STORE IS OPEN AND READY FOR BUSINESS: We are well stocked in our store and invite you to come in after church most Sundays or place an order for pickup with Lorraine Damerjian @ 215-572-8465.
Opportunity for Part-Time Paid Position. We need someone who is interested to work at some of our Hall Rental events: Open the Church Hall, Supervise the event, and Close-up after the event. These rental events, which usually take place on Friday evening, Saturday or Sunday, may run into the late evening.
If interested, please contact Barbara Harmon: cell # 609-605-0489, or email to babs731@comcast.net
FAR's CASP Helps Single Mother to Provide Her Son a Better Future – In2013, Anna Mkrtchyan's husband, Gevorg, passed away from a stomach ulcer. Her son, Artyom was just 1 year old back then. Now 5, Artyom attends school and helps his mom in the garden. Anna's dream is to buy the house in Goris, Armenia, that she is currently renting. She now juggles life as a single mother with her job in municipal government while taking care of her small farm and livestock. "It's certainly hard to raise a child alone," she said. "I want to build a better future for my son."
This year, Artyom received a Children of Armenia Sponsorship Program (CASP) stipend from FAR for the first time. CASP provides cash assistance for orphans and children of single mothers to help cover their living expenses. CASP, which is sponsored by the Women's Guild of the Eastern Diocese of the Armenian Church of America, has long been a part of FAR's Child Protection Program. Anna hopes to open a bank account and save money to realize her dream. "I want Artyom to have a roof over his head when he turns 18," she said. To read more, go to: https://www.farusa.org/post/helping-a-single-mom-to-provide-her-son-a-better-futureTo support FAR's Child Protection Program, go to www.farusa.org/donate
The Armenian Sisters Academy, Radnor PA. Has an immediate opening for a full-time toddler care teacher. If interested, please contact Doreen Yeremian. 6106134733
ASA OPEN HOUSE: Interested in finding out more about ASA for your child? We welcome the opportunity to meet with you, answer any questions and guide your family through the admissions process. Though our campus is open, due to safety concerns in light of COVID-19 we are unable to welcome visitors to campus during school hours. We have transitioned our spring open house and tours into virtual zoom/phone meetings as well as after-hours tours. Email Legna Santerian at lsanterian@asaphila.org to schedule a tour – just for your family! We look forward to meeting you and introducing you to the Armenian Sisters Academy!
Check out our video at https://www.youtube.com/watch?v=Wevb1U3tAnI
Legna