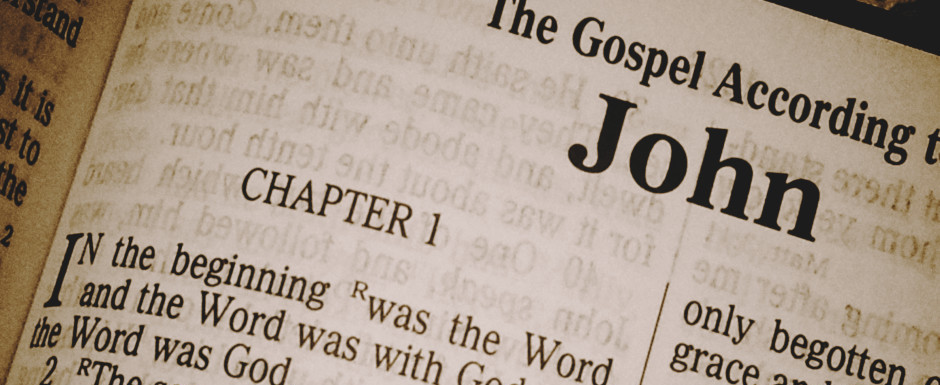 THE SUNDAY MESSENGER
December 26, 2021

Fifth Sunday of Advent
 COVID UPDATE:  August 23, 2021, The Montgomery County Office of Public Health advises that masks should be worn in public indoor settings regardless of vaccination status. Please exercise your best judgment and caring for everyone in our Church community. Thank you   
A Very Merry Christmas to One and All
Scripture and Feast Day Notes
From Today's Readings
Luke 19:12-28 Nearing Jerusalem to face His last days, Jesus tells a cautionary tale about a man who goes to a distant country to be crowned king and entrusts his servants with money to "put to work." Upon his return, he commends those who have increased the sum through wise investment and curses the one who simply hoarded it, afraid of the master. He takes this and awards it to the servant who did the most with his money, vowing that "to the one who has, more will be given and for the one who has nothing, even this will be taken away." Discuss/reflect: The Parable of the Ten Minas drives home some powerful points: all that we have is God's, He gives us complete freedom in its use, He asks that until He returns, we use it wisely and well. But we're accountable! – no excuses for being lax or timid. What are your gifts and assets? How are you using them? As He would want?
Hebrews 7:11-25 The epistle writer describes the breakthrough priesthood of Jesus, which unlike that of Aaron and his line, is eternal and bears a new and different covenant. This priesthood is compared with that of Melchizedek (Genesis 14:18-20; Psalm 110:4), the king and high priest from Salem who offered bread and wine and his blessing to Abram. With the character of his priesthood, the symbolic elements of Holy Communion, his kingship over Salem ("peace"), Abram's reverence, and his blessing, Melchizedek is seen as a Christ-like figure. Discuss/ reflect: What would you want to ask of Jesus as priest?
Isaiah 41: 4-14 God commands the distant nations to be ready to meet his judgment, reminding them that He is the source and overseer of history, the first and the last. To lowly and humble Israel (41:14) whom He has chosen and upheld, He pledges protection. Discuss/reflect: Read and re-read verse 13. Imagine God's hand in yours as He whispers in your ear "Do not be afraid; I will help you." Draw on this image throughout the day, especially at difficult moments.
Monday, December 27: Holy Apostles Peter and Paul 
These saints were the most influential of the first followers and apostles. Called by Jesus to leave his fishing boat and become a "fisher of men," Peter was always named first whenever the Gospels listed the Twelve. He was one of Jesus' closest disciples (along with James and John); they alone were with Him at the Transfiguration and accompanied Him as He prayed in the Garden of Gethsemane. It was Peter who asked to walk on water to prove the strength of his faith and it was he who first boldly acknowledged Jesus as the Christ (Luke 9:20). Peter denied Jesus three times the night of His arrest and yet the Book of Acts describes his evangelizing work and leadership in the Early Church as powerful and prolific. Once the disciples opened their ministry to all people and not just Jewish converts, St. Paul takes center stage in the Book of Acts. A witness to Stephen's stoning, Paul experiences conversion on the road to Damascus where Christ appears to him (Acts 9) and is transformed from Christian persecutor to world-renowned apostle. St. Paul proceeded to take Christ's message of salvation throughout the Roman Empire, penning the most important epistles in the New Testament.
Department of Christian Education/Diocese of the Armenian Church of America (Eastern)/elisea@armeniandiocese.org
REQUIEM SERVICES: Karasoonk (40th Day memorial Service) today will be for:
THEODORA CRIST MIRAKIAN on the 40th Day of Her eternal life requested in loving memory by David and Marta Brann.
ALTAR FLOWERS: are donated today by David and Marta Brann in loving memory of THEODORA CRIST MIRAKIAN on the 40th Day of Her eternal life.
COFFEE HOUR: today will be sponsored by Mickey and Tanya Paretchan honoring their grandson Julian's first visit to Philadelphia.
MEN'S CLUB NEWS – The December 2021 200 CLUB drawing was completed on 12/12/21. You can see the results on our HTAC Website. Click on: Organizations, Men's Club. –Congratulations to the Winners!
COUNTRY STORE IS OPEN AND READY FOR BUSINESS:  We are well stocked in our store and invite you to come in after church most Sundays or place an order for pickup with Lorraine Damerjian @ 215-572-8465. 
HOLY TRINITY ZOOM BOOK CLUB:  Join us on Thursday evening, January 13 at 7:00 for a discussion on Ordinary Grace by William Kent Krueger. This is an unforgettable novel— a page-turner and mystery—about discovering the price of wisdom and the enduring grace of God.  Nancy Basmajian will serve as facilitator.  All those interested should contact nancybasmajian@verizon.net to receive the Zoom link. Invite a friend!
A NEW NAME – THE SAME MISSION
For over 15 years we have prepared meals for the elderly and isolated shut-ins in the Delaware Valley through the Aid for Friends organization. Our mission continues the same, but the organization has a new name: Caring for Friends.  We hope to do our part with our own "CARING" volunteers when we gather on Saturday, January 22, 2022 at 10 am for a goal of 200 meals.  With your help, we can do it.  For students who would like to earn credit for a "Service Day," an appropriate letter will be given for active participation. Please RSVP to Jeanette Der Hagopian by January 14 @ 215-672-4188 or choirboss@hotmail.com.
Seeking Part-time Organists – the Choir of Holy Trinity is looking for multiple talented musicians who would be seriously interested in playing the organ for the Sunday morning Divine Liturgy (Badarak) on a rotating schedule. Organ lessons will be provided to the interested candidates, along with one-on-one direction from a senior choir person.  For further information, contact Karinne Andonian @ karinne.hov@gmail.com.
REMINDER: According to the Diocesan Bylaws, membership dues are to be paid no later than December 31st each year in order to be a member in "good standing" and to be eligible to vote at the annual assembly. Any monies received after that date will be applied to the new year.  For any questions regarding your status, please call the church office.
The Armenian Sisters Academy, Radnor PA. Has an immediate opening for a full-time toddler care teacher. If interested please contact Doreen Yeremian. 6106134733
Message from Montgomery County: " With the colder weather and indoor activities of the holiday season, it's important that you are protected and are considerate of others. Please stay safe. "
Our community is stronger when we're all protected. The best way to protect yourself and others from COVID-19 is to get vaccinated. The COVID-19 vaccine is safe, effective, and widely available. The COVID-19 vaccine will protect you from severe illness, hospitalization, and death; and protects vulnerable people in your community who can't get the vaccine. A healthier community starts with you. For more information on the COVID-19 vaccine, call the Montgomery County Office of Public Health at 610-278-5117 or visit https://www.montcopa.org/3660/COVID-19-Vaccine.