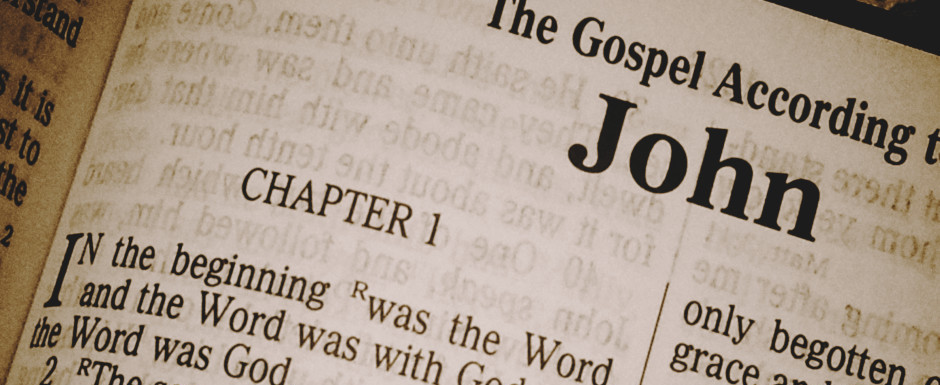 THE SUNDAY MESSENGER
December 22, 2019
Fifth Sunday of Advent
A Very Merry Christmas to One and All
Before Others or Before God?
We go to Church, we're involved, we fast during Great Lent. During Badarak we confess our sins, we bow down to the ground, we even beat our chests when we say "Վա՛յ ինձ, վայ ինձ, վայ ինձ". Throughout our liturgical services we sing the prayer of the tax collector, "Lord, have mercy" (Der voghormya) over and over. In fact, it is his prayer that serves as the foundation of the refrain "Lord have mercy" that permeates our liturgical and personal prayer.
But before whom do we do these things? The Pharisee stood before other people around him, and comparing himself with them, he was able to pridefully read his spiritual resume. In contrast, the tax collector bowed down before a holy and righteous God, not before other people, and was therefore compelled to humbly utter the words, "Lord, have mercy" (Տէր ողորմեայ). When we do the same, we can't help but to see the urgency of our situation and our humble dependence on God for the cure.
The point is not to criticize pious activity, customs, rituals, and righteous deeds. They are good and even essential. They are a response to God, acts of worship born from our faith. But without a heart of true repentance, one of humility, these things will only lead to judgment of others, pride, and arrogance. The downfall of the Pharisee is that his heart was in the wrong place. Instead of God, he used other people as his measure of spiritual success. The tax collector, on the other hand, like St. Gregory of Narek, contrasted his ailing and infirmed soul with the holiness of God.
In one of his sermons, Archbishop Norayr Bogharian† (1904-1996) from Jerusalem encourages us to examine our own sins rather than point out the sins of others:
Everyone must be his own judge…Let us examine ourselves well; let us turn on our ourselves – on our own souls – that magnifying glass through which we view the transgressions of others, and we will see the sooty footprints of Satan are revealed in our soul's dark corners…Instead of the Pharisee's pride, let us clothe ourselves in the tax collector's humility. (trans. Roberta Ervine)
A story from one of the Desert Fathers, a saying from an early Christian monk helps us understand humility and how we should view ourselves in comparison to others:
A hermit was asked, 'What is humility?' He answered, 'Humility is a great work, and a work of God. The way of humility is to undertake bodily labour, and believe yourself a sinner, and make yourself the servant of all.' A brother said, 'What does it mean, to be the servant of all?' He answered, 'To be the servant of all is not to look at the sins of others, always to look at your own sins, and to pray to God without ceasing.' (trans. Benedicta Ward)
God sees our heart, so it's a good idea to be as honest as possible with him when we pray. And when we are honest with who we really are in his sight, can we really attempt to impress him by reading off our accomplishments, bragging about how we are better than others? Or will we, like the tax collector, feebly bow before our Creator, our Great Physician, barely able to utter the words, "Der voghormya, Der voghormya, Der voghormya."
By Dn. Eric Vozzy
TODAY'S BIBLE READINGS:
Hebrews 4: 16-5:10 (page 198) New Testament
Luke 18: 9-14 (page 74) New Testament – (Please follow the Armenian Reading in your Bible)
Isaiah 40: 18-31 (page 716) Old Testament
REQUIEM SERVICES: Karasoonk (40th Day memorial Service) today will be for:
– JOHN TERZIAN on the 40th Day of His eternal life requested by Alice and Denise Sisian.

– JOHN TERZIAN on the 40th Day of His eternal life requested by Mary Fronk.

– EKATERINA NERSESOVA on the 40th Day of Her eternal life requested by Sergey Nersesov.
Hokehankist today will be for:
– YOLANDA TERZIAN (4th Anniversary of Her eternal life) requested by Alice and Denise Sisian.

– YOLANDA TERZIAN (4th Anniversary of Her eternal life) requested by Mary Fronk.

– CHARLES SISIAN (7th Anniversary of His eternal sleep) requested by Alice and Denise Sisian.
"Lord, the God of heaven, the great and awesome God, who keeps his covenant of love with those who love him and keep his commandments, let your ear be attentive and your eyes open to hear the prayer your servant is praying before you day and night…"(Nehemiah 1:5-6). Prayers are requested for Rose Minassian, Ethel Terzian, Taron Poghosyan, Jan Mirijanian, Merle Santerian, Alice Charles, Armen Mirakian and Pearl Jamgochian. We also give thanks to God for the long-awaited Resolution of recognition of the Armenian Genocide, which was unanimously voted on in the United States House of Representatives within the last week. May the souls of all the martyred victims of the Genocide now rest in peace.
NEW COMMUNION PROCEDURE – Before gathering for confession, please allow time for the Choir Members to come down and join us before we begin.
Coffee hour will be sponsored by Alice and Denise Sisian in loving memory of JOHN TERZIAN on the 40th Day of His eternal life, YOLANDA TERZIAN (4th Anniversary of Her eternal life) & CHARLES SISIAN (7th Anniversary of His eternal sleep). All are welcome.
Did you know that when we participate in Soorp Badarak (Divine Liturgy), we are also being invited to a meal (communion) offered by our Lord and Savior, Jesus Christ. As such, we should dress in a manner worthy of that invitation. We ask our faithful to dress appropriately for worship. Please, no very short dresses, shorts or bare shoulders. Thank you.
An Advent Drive: Armenians in Northern Syria are in urgent need of our help–under brutal Turkish assault, they have been driven from their homes. There is dire need for food, clothing and other necessities as they repatriate to Armenia. The Fund for Armenian Relief (FAR) is asking for our assistance. During the Sundays of Advent, our ACYOA Juniors, partnering with our Adult Christian Education ministry, will be taking donations during Coffee Fellowship. We ask our community to respond by being generous during this most blessed of seasons. Christ is born and revealed. Blessed is the revelation of Christ.
CHURCH SCHOOL GOES TO BADARAK: Our Church School will be observing Family Worship Month by inviting families to participate in the Divine Liturgy together. Formal class instruction will not be offered during the month, but will resume in February.
January is designated FAMILY WORSHIP MONTH!
Under Fr. Hakob's leadership, our Adult Christian Education (ACE) ministry will be sponsoring several learning opportunities in January. On January 19, a Simultaneous Translation of selected sharagans will be presented thus enabling our faithful to appreciate and grasp, not only the beauty of our music, but also the theological depth of the lyrics. At the close of Liturgy on that date, our annual Service of Remembrance and Lighting of Candles, honoring those who passed away this year, will be offered. And on January 26, a Question-and-Answer session will replace Fr. Hakob's sermon. For more details, see the flyer available in the narthex and the church lobby.
REMINDER: According to the Diocesan Bylaws, membership dues are to be paid no later than December 31st each year in order to be a member in "good standing" and to be eligible to vote at the annual assembly. Any monies received after that date will be applied to the new year. For any questions regarding your status, please call the church office.
EMERGENCY CLOSINGS: In an effort to inform parishioners and guests when a Holy Trinity church service or program needs to be canceled or delayed due to inclement weather or other reasons, we request that you check our website (www.holytrinity-pa.org) or facebook page (www.facebook.com/holytrinitypa) for the most accurate information.
FAR UPDATE: Scholarship Helps to Further One Woman's Dream in Education – Alvard Karapetyan is an ambitious young woman who wants to make a difference in Armenia's education system. She is one of this year's new recipients of FAR's Armine and Garabed Zambak Scholarship Program, which is enabling her to pursue an MPA at Yerevan State University of Linguistics and Social Sciences. A German teacher in Yerevan, Alvard tries to use innovative and creative techniques in her classroom by asking her students to ask, analyze and debate certain topics like human rights, education, and the environment. Through her graduate studies, Alvard hopes to gain skills needed to reform curriculum in Armenia on a higher level and to make the classroom experience more collaborative and exploratory. "I will use my knowledge and experience to contribute to the more effective management of the educational system in Armenia and Artsakh, and for the enhancement of the quality of education," she said. To read more, go to: https://farusa.org/2019/12/16/far-scholarships-scholarship-helps-to-further-one-womans-dream-in-education/ To support FAR's education projects, go to: https://farusa.org/donate/
HELP WANTED: Jan Mirijanian is looking for someone who can cook and do light house keeping 3 days a week in the South Jersey area. If interested contact him at 856-848-1504 or cell 856-295-3119.
CHURCH CALENDAR (please mark your calendars)
December
Sunday Dec 29 Pomegranate Sunday
January
Sunday Jan 5 Theophany Eve 3:00PM Liturgy, Christmas Pageant and Fellowship
Monday Jan 6 Feast of Theophany 10:30 AM Liturgy
Sunday Jan 12 Blessing of the Water
Saturday Jan 25 Marriage Evening Retreat: RSVP by 1/20/20
2019 Attendance: Plate/Candle Collection:
November
3 – 82 people $504.00
10 – 94 people $486.00
17 – 82 people $567.00
24 – 90 people $525.00

Weekly Expenses: $6,000.00
NEW IN BOOKSTORE: With pride, we are pleased to announce "Acoustic Armenia," a CD by a devoted member of the Holy Trinity family, Karinné Andonian. The music of this album is meant to revere the spirit of Armenian music. The Armenian heart has always sung, and here it sings simply and organically, intending to bring a sense of togetherness and home just as it was when it was created generations ago. Available in Bookstore $12.
Using the Pew Book: In order to enrich understanding of the Divine Liturgy, we encourage our faithful to follow along in the large two-part Pew Book. Part One includes the classical Armenian used in the Liturgy; the facing page is the translation in modern Western Armenian. Part Two contains the transliteration of the classical Armenian; the right-hand page has the English translation. This Pew Book includes the prayers of the celebrant usually offered inaudibly. The prayers offered aloud are indicated in boldface type.
THE NICENE CREED/ HAVADAMK – This is the Profession of our Faith which is often sung after the Gospel is read from the altar. Occasionally, it will be recited by the Deacons and/or the Choir. We invite you to affirm your own "Profession of Faith" by reciting along with us. God longs for all of us to express our faith and devotion to Him.
THE KISS OF PEACE: After the gifts of the Eucharist are brought to the Altar Table, the deacon proclaims, "Greet one another with a holy kiss." The person giving the greetings says, Kristos ee mech mer Haydnetsav – Christ is revealed amongst us. The recipient would respond, Orhnial eh Haydnootiunun Kristosee – Blessed is the revelation of Christ.
Anyone who wishes to request any Requiem Services MUST inform the office by 1:30pm Wednesday the week before. If you also want to sponsor the Fellowship Hour you MUST call Jeanette Der Hagopian at 215-672-4188.
Would you like to:
– receive this Bulletin on Friday via email?
– request a Hokehankist, house blessing or hall rental information?
– find in-depth information on our faith, our parish and our activities?
– sign up for an event online?
– If the answer to any of these questions is YES, please visit our parish website at www.holytrinity-pa.org
WE ASK THAT EVERYONE KINDLY TURN OFF ALL CELL PHONES and all other such electronic devices prior to entering the sanctuary out of respect for the sanctity of our services.