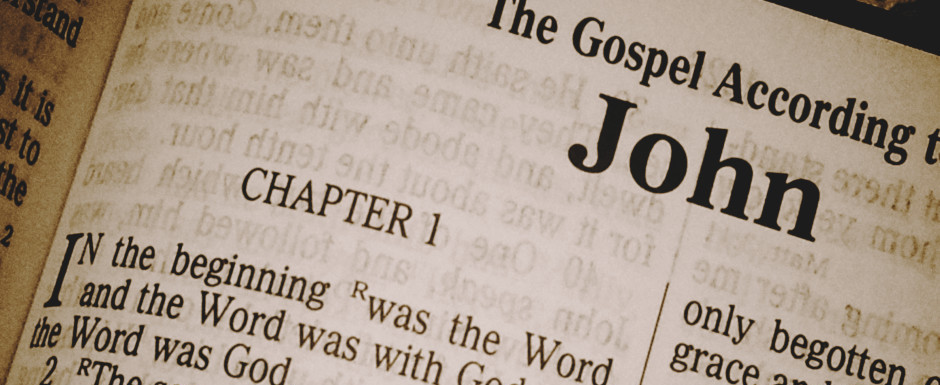 THE SUNDAY MESSENGER
January 10, 2021
Fifth Day of Theophany
Scripture and Feast Day Notes
John 1:18-28 When Jewish leaders in Jerusalem sent priests and Levites to question John the Baptist and investigate his activities, John assured them that he was not the Messiah. He was, rather (quoting the prophet Isaiah), "a voice in the wilderness, making straight the way for the Lord." (v23) and unworthy of even untying the sandals of the One who would be coming soon. Discuss/reflect: John is asked to answer this (v 22): "Who are you? What do you say about yourself?" How would you answer this question if it were exclusively about your faith?
Luke 1:39-56 Shortly after learning that she will be the mother of Jesus, Mary hurries through the hills of Judea to her cousin Elizabeth, now pregnant with John the Baptist. Elizabeth exclaims in knowing praise: "Blessed are you among women and blessed is the fruit of your womb!" Mary herself glorifies God in a prayerful song of joy and praise. Discuss/reflect: Glorify the Lord with words of praise and hope, specific to where you are in your life.
Hebrews 12: 18-27 The writer compares the fearsome dread associated with Mt. Zion, symbol of the law and the old covenant, with the jubilant assemblies of angels in a heavenly Jerusalem and a new covenant mediated by Christ. Fear and vengeance are replaced by joy and forgiveness; an "unshakable" kingdom is promised to those who are faithful. Discuss/reflect: "Take care to listen to the One who speaks to us from heaven." (v.25) Are you listening? How do what you think, say and do reflect what you're hearing?
January 13: Feast of the Naming of Jesus
In Matthew 1:21 and in Luke 1:31 we read about two extraordinary messages delivered by the angel Gabriel. In Matthew, the angel appears to Joseph in a dream saying that the name of the child Mary would bear was to be Jesus. In the Gospel of Luke, the angel tells Mary that her child would be called Jesus. The name Jesus is related to both the Hebrew and Aramaic, meaning "he will save" or "savior." His official naming (Luke 2:21) took place on the eighth day on the occasion of the circumcision, in keeping with Hebraic law, and is commemorated by the Church on January 13. (Jesus was not named Jesus Christ at the time of his birth. The word Christ is a title and means "the anointed one" or "the Messiah.") We celebrate the naming because it heralds Jesus' very purpose and mission as Savior and Redeemer. Reflection: List all the names of Jesus in Scripture (i.e. John 6:35-bread of life; Isaiah 9:6 prince of peace, etc.). Use them in a prayer of praise.
Department of Christian Education/Diocese of the Armenian Church of America (Eastern)/elisea@armeniandiocese.org
TODAY'S BIBLE READINGS:
Hebrews 12: 18-27 (page 204) New Testament
Luke 1: 39-56 (pages 51-52) New Testament – (Please follow the Armenian Reading in your Bible)
"LORD, the God of heaven, the great and awesome God, who keeps his covenant of love with those who love him and keep his commandments, let your ear be attentive and your eyes open to hear the prayer your servant is praying before you day and night…." (Nehemiah 1:5-6). Prayers are requested for Ethel Terzian, Taron Poghosyan, Alice Charles, Theodora Mirakian & Leslie Movsesian.
LIVE STREAMING will take place today so that all may enjoy the celebration of the Armenian Christmas Divine Liturgy, which will be followed by the Blessing of Water Service. We congratulate Steven Aslanian for being Godfather this year.
Altar flowers are donated by Jeanette Der Hagopian and Family in loving memory of parents/grandparents, Ann and Deran Chopoorian.
ADULT CHRISTIAN EDUCATION (ACE) Upcoming Events in January 2021
• Thursday, January 14 – Exploring God's Love: Theology of the Armenian Church. Guest Presenter: Rev. Fr. Stepanos Doudoukjian, Pastor St. Peter Armenian Church, Watervliet, NY
• Thursday, January 21 -The Bible in the Badarak: Psalms Here, There and Everywhere. Presenter: Deacon Albert Keshgegian
• Thursday, January 28 – Holy Trinity Book Club: "To Kill a Mockingbird" by Harper Lee. Facilitator: Nancy Basmajian
All sessions will be conducted via ZOOM from 7 – 8 pm. To receive the ZOOM link, register @ nancybasmajian@verizon.net.
REMINDER: According to the Diocesan Bylaws, membership dues are to be paid no later than December 31st each year in order to be a member in "good standing" and to be eligible to vote at the annual assembly. Any monies received after that date will be applied to the new year. For any questions regarding your status, please call the church office.
DIVINE LITURGY IN YOUR HOME
Since we do not stream services at our church every week, we invite you to click on one of the following links to partake of Badarak at any of the following:
http://www.stleon.org (St Leon Live Stream)
https://www.facebook.com/stvartancathedral (St. Vartan Armenian Cathedral)
http://www.holy-martyrs.org (Holy Martyrs Live Stream)
EMERGENCY CLOSINGS: In an effort to inform parishioners and guests when a Holy Trinity church service or program needs to be canceled or delayed due to inclement weather or other reasons, we request that you check our website (www.holytrinity-pa.org) or facebook page (www.facebook.com/holytrinitypa) for the most accurate information.