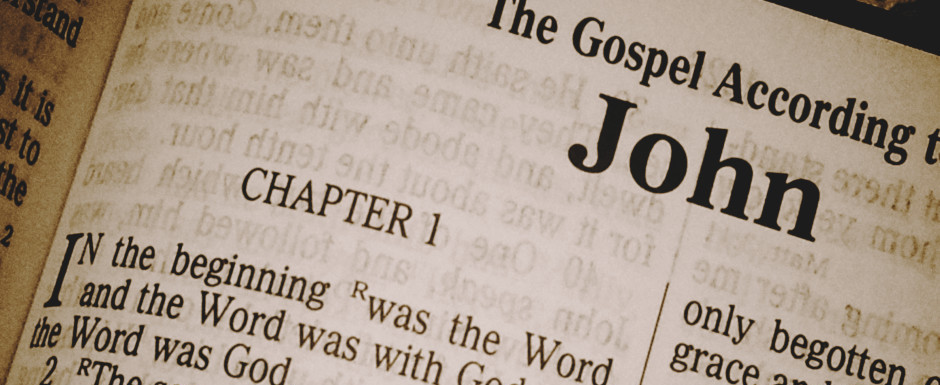 THE SUNDAY MESSENGER
July 11, 2021
Feast of the Transfiguration of Our Lord
 COVID UPDATE:  As the law in Montgomery County has evolved, people fully vaccinated against COVID-19 can resume indoor and outdoor activities without wearing a mask or socially distancing. Masks are still required for vaccinated and unvaccinated individuals in crowded indoor areas. Please exercise your best judgment and caring for everyone in our Church community.   
Scripture and Feast Day Notes
From Today's Readings
Wisdom 7:25-8:4 Solomon extols the virtues of wisdom, having sought her from his youth: she is a powerful source of renewal, prevails against evil, and draws us to friendship with God since "God loves nothing so much as the person who loves wisdom." (v. 28) Discuss/reflect: In 1 Kings 3: 1-15, God asks Solomon what he wants most. Rather than long life or wealth, he asks for wisdom, which in Hebrew is literally "a listening heart." How might such a heart help you?
Zechariah 14: 16-21 Declaring that a day is coming when the Lord will be king over the whole earth, the prophet foresees that all — even former enemies of the faith — will be called to Jerusalem on the Feast of the Tabernacles to celebrate and worship him as the Lord Almighty. Discuss/reflect: "Holy to the Lord" will be inscribed on the horses' bells and on cooking pots (v.20) on that day. What parts of your life do you feel are inscribed to the Lord? 
1 John 1:1-7 John proclaims the truth of Jesus Christ based on all he has seen, heard,  and touched so that others "may have fellowship with us" (v. 3) and in turn with God. God is light and walking in that light means living by the truth and loving God and one another. Discuss/reflect: In what ways have you, like John, "seen," "heard," and "touched" Jesus?
Matthew 16:13-17:13  This rich account, worthy of a long summation, begins with the important conversation at Caesarea Philippi when Jesus asks "Who do people say I am?" After hearing the answers (John the Baptist, a prophet), he asks "and who do you say I am?" To which Peter famously replies "You are the Christ, the Son of God." In the next account, Jesus predicts his death and counsels that anyone who follows him must take up his cross as well for "those who want to save their life will lose it." Finally, we read the account of Jesus' transfiguration.
Today is the Feast of the Transfiguration 
The Transfiguration, one of the five major feasts of the Armenian Church, marks the extraordinary occasion Jesus took his three closest disciples, Peter, James, and John, up to Mt. Tabor where he was "transfigured," appearing radiant. Moses and Elijah appeared at his side, symbols of the Law and Prophecy which Jesus had come to fulfill. A voice from heaven was heard saying: "This is my beloved Son."
Some customs of an ancient Armenian pagan festival for the goddess Asdghig are still associated with this feast, such as decorating the church with roses (and therefore the Feast's
name Vartavar; it is more formally called Aylagerbootyoon or Baydzaragerbootyoon) and spraying one another with water. Reflection: Only in Matthew, do we learn the disciples' reaction to this miracle: fear and awe, calmed by Jesus' touch. (17:6-7) Think of a time when you were afraid, anxious, or confused. Were you aware of Jesus' presence? Next time you feel this way, prayerfully dwell on the Lord's radiant transfiguration.
Dept of Christian Education/Diocese of the Armenian Church of America (Eastern)/elisea@armeniandiocese.org
"Therefore I want the men everywhere to pray, lifting up holy hands without anger or disputing." (1 Tim 2:8). Prayers are requested for the families of the soldiers killed in the 44-day Artsakh war, the soldiers who are struggling through catastrophic injuries suffered, and those who are still being held as prisoners of war all these months later; Ethel Terzian, Taron Poghosyan, Alice Charles, Leslie Movsesian, Larry Grocott and Doris Alahverde.
COFFEE HOUR: Please join the Santerian family in celebrating Merle 's 85th birthday at coffee hour, following Badarak, today.  If you plan to attend, kindly email Kim at ks96dd@comcast.net. Thank you!
COUNTRY STORE IS OPEN AND READY FOR BUSINESS:  We are well stocked in our store and invite you to come in after church most Sundays or place an order for pickup with Lorraine Damerjian @ 215-572-8465. 
The Armenian Sisters Academy, Radnor PA. Has an immediate opening for a full-time toddler care teacher. If interested, please contact Doreen Yeremian. 6106134733
DIVINE LITURGY IN YOUR HOME
Since we do not stream services at our church every week, we invite you to click on one of the following links to partake of Badarak at any of the following:
https://www.facebook.com/SSSMAAC/live/ (St. Sahag & St. Mesrob Armenian Church)
http://www.stleon.org (St Leon Live Stream)
https://www.facebook.com/stvartancathedral (St. Vartan Armenian Cathedral)
http://www.holy-martyrs.org (Holy Martyrs Live Stream)
ASA OPEN HOUSE: Interested in finding out more about ASA for your child? We welcome the opportunity to meet with you, answer any questions and guide your family through the admissions process. Though our campus is open, due to safety concerns in light of COVID-19 we are unable to welcome visitors to campus during school hours. We have transitioned our spring open house and tours into virtual zoom/phone meetings as well as after-hours tours. Email Legna Santerian at lsanterian@asaphila.org to schedule a tour – just for your family!
We look forward to meeting you and introducing you to the Armenian Sisters Academy!
Check out our video at https://www.youtube.com/watch?v=Wevb1U3tAnI 

Legna