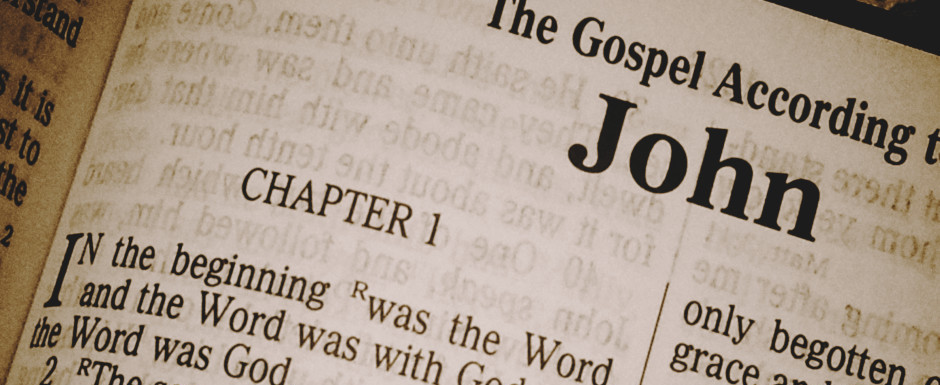 THE SUNDAY MESSENGER
October 1, 2023

Feast of the Holy Cross of Varak
Continued prayers for our Der Hakob and all traveling with him in Armenia during these uncertain times.
Scripture and Feast Day Notes
From Today's Readings
Matthew 24:30-36 Jesus gives this description of His Second Coming alongside warnings not to be deceived as to when it will happen: it will be sudden, like a lightning bolt, but unmistakable. (The fig tree is one of the few trees in Palestine that sheds its leaves annually, making it the perfect symbol for a reliable sign of things to come.) He will appear in the sky with power and great glory; angels will trumpet a call to the elect from the four corners of the world. Discuss/reflect: Explain verse 35 ("Heaven and earth will pass away, but my words will never pass away") in your own words. How might this change your priorities?
Galatians 6:14-18 St. Paul declares that all his praises are reserved for the Cross; through it, the world was crucified to him. Traditions are not as important as being part of the "new creation." Discuss/reflect: What do you think St. Paul meant when he said the "world had been crucified to him" (v.14)?  What are some of the ways this might be true for you as you grow closer to Jesus?
Isaiah 65:22-25 A vision of God's ultimate restoration of creation, in which joy, peace and blessing will prevail. Unlike other apocalyptic visions, life goes on here on earth, but it will be free from grief and oppression, and God will be immediately present. Discuss/reflect: "Children will not be doomed to misfortune" (v.23). What misfortunes have we left our children to face and resolve? What might we do for them and these issues right now to see God's vision realized?
Proverbs 3:18-26 An ode to wisdom, with which God laid the foundations of creation; and a call to all to live by "sound judgment and discernment," which will lead to fearlessness, honor and even a good night's sleep. Discuss/reflect: Define wisdom. In what ways might wisdom, understanding & sound judgment "keep you safe" (v23)? Ask God for those qualities in prayer.
Today is the Feast of the Holy Cross of Varak
In the late 3rd century, the nun Hripsime – the same St. Hripsime so important to the story of Armenia's conversion — was fleeing from her Roman persecutors. In desperate flight, she buried a piece of Christ's cross, her most precious possession, on Mt. Varak (near Van). After her martyrdom by King Drtad, the sacred relic she had buried was forgotten for centuries. Then, in 660, Totig, a hermit monk who lived on Mt. Varak, saw a vision of a church with twelve pillars on the top of the mountain. In the center of these pillars was a radiant cross. This luminous vision descended over the altar of the monastery of Varak. When Totig and his student Hovel rushed to the church and knelt at the altar, they discovered the holy relic. He joyously shared the news with Catholicos Nersess (the Builder) who verified the authenticity of the relic, proclaiming the Sunday nearest September 28 to be the Feast of the Holy Cross of Varak. Reflection: Close your eyes and dare to imagine you are Hripsime desperately scratching at the earth to hide your precious relic of the Lord's cross, knowing you will probably die for your faith. Why does this matter to you? Why does He matter to you?
Feast of the Holy Cross of Varak
With Der Hakob in Armenia, the church will be open only from 11:00 am to 1:00 pm. A service will be conducted by Dn. Albert Keshgegian beginning at 11:15 am. There will also be ample time for prayers, lighting candles and meditation.
10:30 to11:15 – Armenian Language Classes begin
11:15 to 12:15 Christian Education Classes continue 
Fellowship – A brief Coffee Hour will follow at the conclusion of church services and Church School classes. All are welcome.
The Fall Harvest Bazaar is coming soon and once again we are requesting donations for the Basket Auction. Donations of money gift cards (any amount is welcome!) and "high-end NEW" items are also desirable! Checks should be drawn to Holy Trinity Armenian Church, Memo: Basket Auction, and mailed to church or left in the office. For any questions, call Cece Garibian (267-210-0670).  We sincerely and deeply appreciate your support.
October 21 and 22 – Harvest Bazaar – Please join at for our Harvest Bazaar and food festival. Saturday 3-8pm and Sunday after church from 12:30 to 4pm. Optional take-out is available.
Bake Shoppe at the Harvest Bazaar – we are reaching out to our talented bakers to provide the Booth with home-made products in any variety: cookies, scones, brownies, lemon bars, loaf cakes, Armenian pastries, etc.  Whatever your specialty is, we want it!!!  We hope to have our table filled to overflowing with all the delicious items you can provide. For any questions, contact Berjoohy Murray @ 856-912-2417  (please, no store-bought products).
Sunday Short Studies: Our Adult Christian Education ministry team (ACE) is pleased to announce a new 4-part series on the Divine Liturgy to be held before Badarak at 10:00 in the sanctuary on October 15, 22, 29 and November 5. Entitled "Sensing God," the program was designed by Dn. Armen and Emily Terjimanian, who will also facilitate the series. Each session (approximately 20 minutes) will approach liturgy as a personal sensual experience involving seeing, hearing, tasting, and feeling. No registration is required—the faithful are encouraged to arrive by 10:00 a.m. and sit in the front pews for a more meaningful experience.
Support Artists from Armenia: This year's Harvest Bazaar will feature an encore of our Armenian Gift Market – Vernisage – with a variety of merchandise from Armenia which will surely delight those who visit our booth to view the products. We are seeking donors who will underwrite the purchase of these items and by doing so will, in turn, help support the work of the artists. For more information, contact Cece Garibian (267-210-0670), Tanya Paretchan (215-530-7847) or Gena DerHagopian Willard (215-805-6559).
Coming In The Fall – New Mission Sponsored by ACE
Please join us this Fall to create a "sisterhood" for the women of our church who have lost their husband or life partner.  Whether your loss is recent or long ago, we want to learn from one another for spiritual, social, and informational growth to enrich our lives despite our losses.  More information will follow.  For questions, please call Lucy Aghazarian, 215-901-7642 or email her lmardikian@hotmail.com.
Operation Christmas Child has begun. Please help us fill a record number of shoeboxes this year for underprivileged children all over the world, including Armenia.  Many of you have participated in the past and we hope you will again – and let your youngsters help you shop to fill a box. ABSOLUTE DEADLINE IS SUNDAY, NOVEMBER 19. If you would like to bring them in sooner, we will store them for you. For this year, the shipping fees of $10 per box are being underwritten by the generosity of the Adult Christian Education (ACE) Ministry. For those who are unable to fill a shoebox, donations will be gratefully accepted.  Checks should be made payable to:  Holy Trinity Armenian Church, Memo: OCC.  Any questions can be referred to Jeanette or Berjoohy.
An Important Undertaking from FAR
Despite many blockade-induced shortages, lack of fuel and medicine, and the approaching chilly months, children returned to school in Artsakh on September 1st.We are in awe of their bravery and determination to learn despite the enormous challenges.
We know that many of you have wanted to help, but don't know how. While we can't transfer humanitarian aid through the blockaded Armenia-Artsakh border, we can indeed transfer hope through education. We are partnering with Teach For Armenia, an NGO working to improve education for children all over Armenia by enlisting exceptional graduates to teach in underserved schools. Together, we will help fund three fellows to teach in Artsakh for two years. They are local residents, deeply rooted in the community they serve. Please support Tigran, Hermine and Shahine as they #TeachForArtsakh!
Seeking Part-time Organists – the Choir of Holy Trinity continues to seek multiple talented musicians who would be seriously interested in playing the organ for the Sunday morning Divine Liturgy (Badarak) on a rotating schedule. Organ lessons will be provided to the interested candidates, along with one-on-one direction from a senior choir person.  For further information, contact Karinne Andonian @ karinne.hov@gmail.com.
The Kiss Of Peace: After the gifts of the Eucharist are brought to the Altar Table, the deacon proclaims, "Greet one another with a holy kiss."  The person giving the greeting says, Kristos ee mech mer Haydnetsav – Christ is revealed amongst us.  The recipient would respond, Orhnial eh Haydnootiunun Kristosee – Blessed is the revelation of Christ.
Attic Treasures – Bazaar 2023: We are ready to accept your donations for Attic Treasures. Please bring your new or gently used items and place them in the bar area. Thank you.
Lost & Found: Please take a look at the coat racks in the hallway as we have begun to accumulate miscellaneous pieces of clothing.  We will be donating any remaining items to charity in November.
Oct 22 – ACYOA Car Wash Event after service today