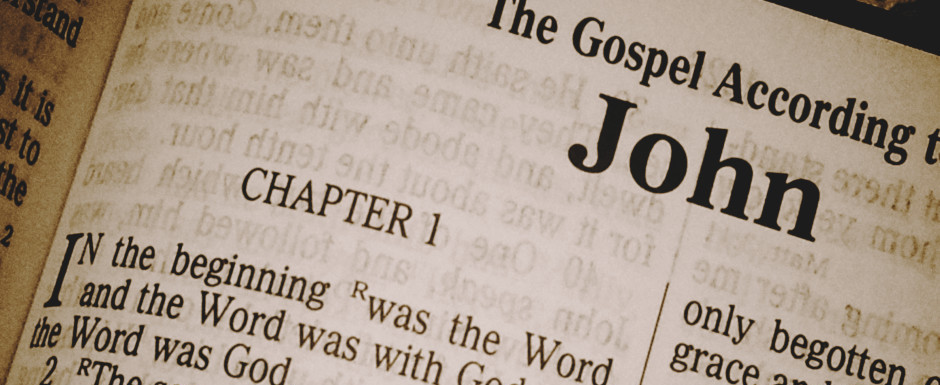 THE SUNDAY MESSENGER
September 11, 2022

Feast of the Exaltation of the Holy Cross
Today, September 11, we remember and reflect upon the twenty-one years that have passed since terrorists flew multiple planes into the Twin Towers in New York, Shanksville, PA and the Pentagon in our nation's capital….the worst disaster in our country's history.  Nearly 3,000 people were killed at the three sites, and many more rescue workers as a result of the recovery process.  Please offer a prayer for the souls of those who perished and for the countless families who lost their loved ones in a senseless act of hatred.
Today is the Feast of the Exaltation of the Holy Cross
The Exaltation of the Holy Cross is one of the five major feasts (daghavars) of the Armenian Church, observed on the Sunday nearest September 14. On that day, there is a procession and an antasdan service, which is the blessing of the fields, popularly known as the four corners of the world.
In early times, the most important church in Jerusalem was named the Church of the Holy Cross. It had been built over the place where Jesus was crucified. Every year, the bishop would take out a relic of the cross and elevate it over his head for the people to honor and venerate. This ceremony is the origin of the Feast of the Exaltation of the Cross.
Traditionally, we connect another story to this Feast Day. In the 7th century, the Persians captured the cross of our Lord after devastating the city of Jerusalem. Emperor Heracles fought a battle against them (in which Armenian troops participated) and liberated the cross. Upon his return, he exalted it in Christian lands, including Armenia, through which the victorious army carried it back to Jerusalem. Activity: On this feast day, put a small cross in your pocket and reflect reverently throughout the day on Jesus Christ, whose sacrifice changed your life now and for all eternity.
Scripture and Feast Day Notes
From Today's Readings
John 3:13-21 The Pharisee Nicodemus has privately sought Jesus to learn more and just heard what it means to be born again in the Holy Spirit, into a new life. Here Jesus tells him that God the Father sent His Son into the world not to condemn it but to save it, so that all who believe in Him might have eternal life.  Light has prevailed over darkness and all are invited to live in that light for God's glory. Discuss/reflect: Imagine that who you are is like a dark room and God's bright light reveals all its hidden places. What would it disclose?
Galatians 6:14-18 St. Paul declares that the cross is the only source of pride and joy to him and that in Christ the world has been crucified to him. His past, his "tribe," his earthly affiliations mean nothing – he has been made new in Christ (v.15). Discuss/reflect: Prayerfully read verse 14 as if you were making this declaration. Read and re-read. Is it as true for you as it was for St. Paul? If not, describe what it would mean in your life if it were.
Isaiah 49:13-23 A refrain of joyous comfort from God who declares that His people will never be forgotten. "Lift up your eyes and look around" the Lord declares (v.18). Even if they feel forsaken, in ruin, God reminds them that His love is more powerful than that of a mother for her child. The analogy of a mother's love in verse 15 is another example of God's tenderness expressed in female imagery Discuss/reflect: Why is it hard to remember God's love and blessings in the midst of difficulty? What might it take for you to "shout for joy"?
Today's basil (rahan) is donated by Faith Alahverde and Family in memory of their beloved parents Armen and Doris Alahverde
COUNTRY STORE – We invite you to come visit us after church most Sundays.  See Liz or Jeanette. If you wish to place an order for pickup, contact Lorraine Damerjian @ 215-572-8465, and she can help you with that.
Seeking Part-time Organists – the Choir of Holy Trinity is looking for multiple talented musicians who would be seriously interested in playing the organ for the Sunday morning Divine Liturgy (Badarak) on a rotating schedule. Organ lessons will be provided to the interested candidates, along with one-on-one direction from a senior choir person.  For further information, contact Karinne Andonian @ karinne.hov@gmail.com.
A NOTE OF URGENCY FROM DER YEPREM KELEGIAN
An elementary school in Siunik, 500 yards from the Azeri border needs a bomb shelter.  They have no safe place for them and the villagers to hide in case of gunfire or shells.  The school is in Nerkin Khndzoresk.  Google map so that you can get a "picture" of the valiant villagers who are holding onto our land.  Then click and donate to protect our vulnerable children. http://www.weareayo.org
https://www.farusa.org/post/summer-learning-creates-future-innovators
Once a reluctant student, Nune Avagyan now says that STEM are her favorite subjects. She's also confident that integrating STEM (science, technology, engineering, and mathematics) into her everyday life will equip her with knowledge, confidence, and creativity.
Last month, she participated in the week-long Byurakan Science Camp, a FAR project, which brought together high school students from Armenia's Berd Region and ANSEF scholars at Byurakan Observatory. The camp focused exclusively on STEM subjects.  "I think introducing STEM in high school will teach students to use critical thinking skills and encourage them to eventually become professionals who can contribute to a competitive and developed economy," proudly noted Naira Azatyan, a camp lecturer and a 2018 and 2021 ANSEF scholar.
For the past nine years, Byurakan Science Camp has offered Berd community high school students a supportive learning environment. It's another piece of our Education Program, which aims to support Armenia's future leaders and innovators
September 18: Church School opening. We are thrilled to inform our faithful, especially our young families, that Church School is back and IN PERSON!  Both the Language Education and Christian Education divisions of our school will hold Registration on Sunday, September 18 starting at 10:30 in the church lobby—there is no registration or book fee. Help us spread the word—every child is welcome. After Badarak, our faithful are invited to join us outdoors for pizza and ice cream/water ice!
September 21-Book presentation by Adrienne G. Alexanian on her father's memoir Forced into Genocide: Memoirs of an Armenian Soldier in the Ottoman Turkish Army
Wednesday 7:00 PM – 9:00 PM   Armenian Martyrs' Congregational Church
100 N. Edmonds Avenue Havertown, PA (610) 446-3330   office@amccpa.org
There are no other books in literature on this aspect of the Armenian Genocide. The book contains rare documents and pictures which will be shown during the presentation. Book signing during the reception. All proceeds will be donated to the AMCC.
September 22 –  Zoom Book Club – our Book Club will discuss an exciting novel—it's historical fiction, a thriller, and a not-be-to-missed page turner! Written by Amor Towles, A Gentleman in Moscow has been chosen as the Best Book of the Year (2016) by The Washington Post, The Chicago Tribune, and the Philadelphia Inquirer, among other publications. We will meet at 7:00 via Zoom with our facilitator, Nancy Basmajian. To receive the Zoom link, go to nancybasmajian@verizon.net.
September 28
Attention all ladies and gal-pals –  enjoy a delightful "Paint & Sip" evening packed with fun and fellowship!  Sit back, "wine" down and enjoy a relaxing time in Santerian Hall on Wednesday, September 28 from 6:00 – 8:30 p.m.
Reservations: Required by September 18, 2022….Space is limited
No painting experience necessary – TRULY!!! You will be guided with easy step-by-step instruction.
Cost: $25 per person – includes all supplies, mezze, soft drinks and lots of laughs (BYOB)
Payment Via: Online (HTAC Website) or make your check payable and mail to HTAC / Memo Section: Paint And Sip
For More Information: Gena Willard 215-805-6559 genawillard@aol.com
BIBLE BASICS—Wednesday evenings: October 5, 12, 18, 26 at 7:00 pm via ZOOM
If you feel your knowledge of Scripture is inadequate or if you have questions about the sacred writings of God's people and its role in our lives, this 4-week program is perfect for you.  Join our Senior Deacon, Albert Keshgegian as he guides us through an interactive look at the basics of the Bible. To sign-up and get the Zoom link, go to nancybasmajian@verizon.net.
LOST AND FOUND – Please take a look at the coat racks in the hallway as we have begun to accumulate miscellaneous pieces of clothing.  We will be donating any remaining items to charity in December.