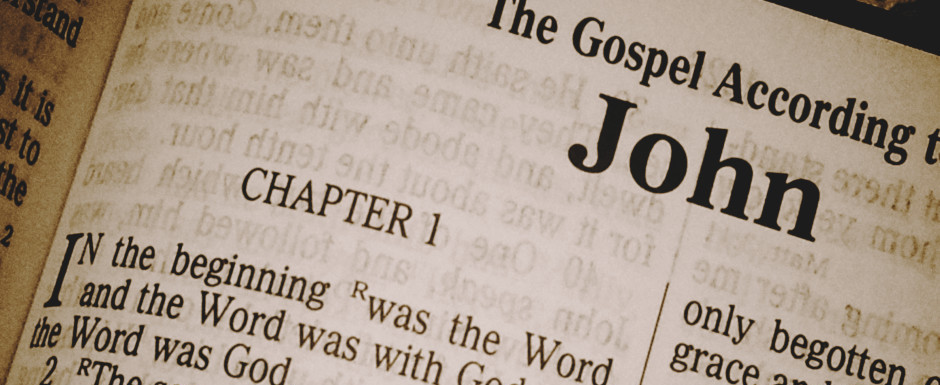 THE SUNDAY MESSENGER
October 24, 2021
Feast of the Discovery of the Holy Cross
COVID UPDATE:  August 23, 2021, The Montgomery County Office of Public Health advises that masks should be worn in public indoor settings regardless of vaccination status. Please exercise your best judgment and caring for everyone in our Church community. Thank you   
Scripture and Feast Day Notes
From Today's Readings:
Matthew 24:27-36 Although no one but the Father knows the exact day or hour, Jesus speaks of His return as unmistakable, as clear as the fig tree's transformation when summer draws near. He will appear in the sky with power and great glory and will send His angels with a loud trumpet blast to gather the elect from the four corners of the world. Discuss/reflect: What does it mean, practically, to be ready for Jesus' return if we do not know when that will be? If it were tomorrow, are you ready to eagerly present yourself to Him, or hang back in embarrassment?
I Corinthians 1:18-24 St. Paul talks about the different reactions to the message of the cross. Some believed it to be foolish; others believed it to be offensive; it was a stumbling block to those who sought a sign of worldly power and wisdom. God's foolishness and weakness are wiser and stronger than anything non-believers could readily understand! Discuss/reflect: Where do you derive the wisdom and strength to be happy? Pray for God's wisdom that you might understand the true, life-transforming message of the cross.
Isaiah 33:22-34:1 Isaiah encourages God's people to place their trust in Him. As in today's reading from Wisdom, we encounter images of a ship in disarray. Discuss/reflect: With what four roles is Jesus (Lord) identified in verse 22? (Judge, lawgiver, king, savior). How can each guide your behavior?
Wis.14: 1-8 On the Feast of the Discovery of the Holy Cross as well as the earlier Feast of the Exaltation, this reading (which can only be found in the Armenian Bible or a Bible that includes the Deuterocanonical books) offers an image of a floundering ship and the raft that brings people to safety. "The people trust their lives to the smallest piece of wood …for blessed is the wood by which righteousness comes…" (14:5-7) – a reference for Christians to the Cross of Christ and the true path to salvation (as opposed to wooden idols).  Discuss/reflect: Do you trust your life to God's sovereignty? If not, what idols are your gods?
Feast of the Discovery of the Holy Cross
In the 4th century, the Emperor Constantine sent his mother Queen Helena to find the actual cross upon which Christ was crucified. She found the site (c.326), but three crosses were there. To authenticate the true cross of Christ, the body of a young man who had recently died was placed on each cross. The Holy Cross of Christ was 'discovered' when the deceased youth came back to life! Christians in Jerusalem began to venerate that cross, and since then it has been broken into fragments and dispersed among various churches. There is a fragment of the cross in Etchmiadzin, as well as in St. Vartan Cathedral in New York City. Discuss/Reflect: Although this was a discovery made long ago, even today we are called to discover the mystery of the cross in our daily lives. Are you willing to transform your life by taking up the cross, and allowing its power to give you new life in Christ?       
    Department of Christian Education/Diocese of the Armenian Church (Eastern)/elisea@armeniandiocese.org
"Therefore I want the men everywhere to pray, lifting up holy hands without anger or disputing." (1 Tim 2:8). Prayers are requested for the families of the soldiers killed in the 44-day Artsakh war, the soldiers who are struggling through catastrophic injuries suffered, and those who are still being held as prisoners of war all these months later; Ethel Terzian, Taron Poghosyan, Alice Charles, Larry Grocott and Genevieve Miller.
REQUIEM SERVICES: Hokehankist today will be for:
– JACK GOUSHIAN (4th Anniversary of His eternal life) and KAYNE MAZMANIAN GOUSHIAN requested by Victor Basile.
PASTOR APPRECIATION MONTH is the month of October, so this Sunday, October 24th, we invite you to join us for Fellowship & refreshments as we recognize our beloved Der Hakob for his steadfast leadership, tireless outreach to his flock and guiding us in our growing relationship with God. We will have an "open mike" for anyone who would like to share and let him know how they feel.
COUNTRY STORE IS OPEN AND READY FOR BUSINESS:  We are well stocked in our store and invite you to come in after church most Sundays or place an order for pickup with Lorraine Damerjian @ 215-572-8465. 
Seeking Part-time Organists – the Choir of Holy Trinity is looking for multiple talented musicians who would be seriously interested in playing the organ for the Sunday morning Divine Liturgy (Badarak) on a rotating schedule. Organ lessons will be provided to the interested candidates, along with one-on-one direction from a senior choir person.  For further information, contact Karinne Andonian @ karinne.hov@gmail.com.
OPERATION CHRISTMAS CHILD – We are up and running and hope you will be among our volunteers to fill shoeboxes after skipping last year.  A limited number of colorful shoeboxes are available for those who sign up quickly and pay the $9.00 shipping fee.  After that, it's all fun when you start filling a shoebox for a boy or girl in the age category of your choice. Make the commitment and provide Christmas joy to an underprivileged child. It's never too early to start shopping. Contact Jeanette Der Hagopian (choirboss@hotmail.com or 215-672-4188) to SIGN UP, for informational sheets or for any questions you may have. Filled shoeboxes will be due by Sunday, November 14.
Message from Montgomery County: Our community is stronger when we're all protected. The best way to protect yourself and others from COVID-19 is to get vaccinated. The COVID-19 vaccine is safe, effective, and widely available. The COVID-19 vaccine will protect you from severe illness, hospitalization, and death; and protects vulnerable people in your community who can't get the vaccine. A healthier community starts with you. For more information on the COVID-19 vaccine, call the Montgomery County Office of Public Health at 610-278-5117 or visit https://www.montcopa.org/3660/COVID-19-Vaccine.