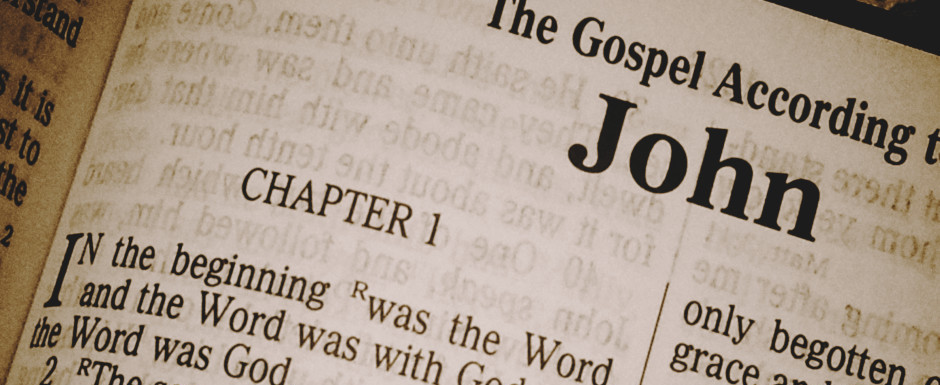 THE SUNDAY MESSENGER
October 29, 2017
Feast of the Discovery of the Holy Cross
Discovery of the Holy Cross
The Feast of the Discovery of the Holy Cross is one of the four feasts dedicated to Christ's Holy Cross.
In 327 AD Heghineh, the Mother of the Byzantine King Kostandianos, visits Jerusalem with the aim to search the Holy Cross of the Lord. A Jew, named Judas, helps the King's mother to search the site where Christ was crucified – Golgotha. In the result of searches the wooden crosses of Christ and the two criminals crucified together with him are found. For recognizing the Lord's Cross, the remains of a young man are put on the crosses in turn. On one of the crosses the young man rises to life and thus the Lord's Cross is identified. After that miracle the Jew converts to Christianity and later becomes the Bishop Cyril of Jerusalem. After the discovery of the Holy Cross Heghineh renovates the Holy Places of Jerusalem and builds the Church of Holy Resurrection of Golgotha, where later the Lord's Cross is installed.
TODAY'S BIBLE READINGS:
1Corinthians 1:18-24 (page 151) New Testament
Matthew 24:27-36 (page 25) New Testament – (Please follow the Armenian Reading in your Bible)
Isaiah 33: 22-34:1 (page 710) Old Testament
REQUIEM SERVICES: Hokehankist today will be for:
– ANTRANIK HACIKIAN & SAHAK MARKARIAN requested by Vartouhi Hacikian.
*Armen J. Alahverde Sr. requested by Doris Alahverde
* Zarmen Alexanian requested by Mr. and Mrs. Alex Alexanian
* Albert & Nevart Sarkessian and Luke & Alberta Barone requested by Robert and Elizabeth Barone
* Veronika Balasanyan requested by Anton Balasanyan
*Vahan Boyajian by the Florence Boyajian
* Mirakian, Ohanian, Antaramian & Minassian Families requested by David & Marta Brann
*Ann and John Bryers Sr. requested by Bryers Funeral Home
*Haig Hagopian requested by Gay Hagopian
*Philip & Martha Abrahamian requested by Jim Faridy
*Evelyn Weinsheimer & Albert Chapjian requested by Richard Weinsheimer
*Antranik, Virginia & Andre Javardian requested by Greg and Maria Javardian
*Michael & Rose Karabian, Ruth DeStefano & Helen Vishab requested by Alice Karabian
*Elizabeth & Garabed Tookmanian requested by Michael Tookmanian
* Ardashes & Sara Kaiserian and Paul & Margaret Kazanjian requested by Edward and Carol Kaiserian
*Mary & Katch Kapeghian requested by Tom Swartz & Karen Vartanian
*Mary & Sooren Paretchan requested by Don and Judy Paretchan
* Damerjian & Hintlian Families requested by Robert and Lorraine Damerjian
*Souren & Betty Sadjian, Charles & Polly Mears requested by Dave & Terri Mears
*Papazian, Morlian, Aghazarmian Families and Agnes Froberg & Brian Edmonds requested by Gary and Sonia Papazian
* Naomi Kapeghian and Kapeghian & Cholakian Families requested by Albert Kapeghian
*Naomi Kapeghian requested by Janice, Robert, Scott & Jaclyn King
* Arsen, Katherine, Armenag, Valentina, John & Nicholas Kashkashian requested by Ronald A. Kashkashian
* Patrick Killian and John & Dorothy Chalikian requested by Joyce Killian
*Elizabeth & Souren Sadjian requested by Ernie, Chris & Matthew Sadjian-Peacock
*Eugenie Kouryoumdjian Yeterian on her 40th Anniversary requested by Angel Tookmanian
*Helen Vishab requested by Jack Vishab
* Karapet & Hayarpie Garibian and Niaz Karibian requested by Dr. Garo and Cecelia Garibian
*George G. Hagopian requested by Donna G. Hagopian
* Martin Parnagian requested by Dr. Grant Parnagian
*Charles & Naomi Antaramian requested by Charlene and Jon Simonian
*Hajatian & Vosbikian Families requested by Michael and Lynn Hajatian
*John & Sally Bagian requested by Walter Bagian
*Sara Baker & Rose Okurian requested by Jack and Rena Baker
*Ralph & Pearl Jamgochian and Florence Injaian requested by Mary and Pearl Jamgochian
*Karlen Kocharian & Tomas Khachatrian requested by Sabina Khachatrian & Richard Kocharian
*Harry Yazujian, Helen Vishab, Norair Hartunian & Miriam Hartunian requested by Greg and Diane Yazujian
*John & Rose Serabian, Mr. & Mrs. Edward Karnikian, Mike & Rose Santerian, Ned & Corrine Santerian requested by Merle Santerian
*Berdj & Adriana Movsesian requested by Adrienne Movsesian
Our Prayers Are Powerful. Let us emulate St. Paul, who said, "I do not cease to give thanks for you, remembering you in my prayers" (Eph 1:16). Pray especially for Pearl Jamgochian, Annabelle (Lee) Alexanian & Albert Santerian. Continue to pray for all who have suffered great loss in many ways as a result of three devastating hurricanes, as they begin to re build their lives. Pray also for those who were injured in countless ways in the Las Vegas massacre and for those whose loved ones were tragically killed. For those who are struggling with illness, hardship and grief, let us remember them in prayer. Continue to pray for the injustice and inhumanity that continues in the world. God hears the prayers of the righteous.
Bazaar, (A wonderful time to serve you church): Servers (of any gender) are needed to serve at the Buffet on Friday, Oct., 27th, from 6-9 pm; Saturday, the 28th, from 5-9 pm, and Sunday, the 29th, after church, for a 1-2 hr. shift. It would be greatly appreciated if you would contact Merle Santerian after church services this Sunday, or by phone 215-947-3777, to volunteer your services to serve for a 1 or 2 hr. shift. Eight people are needed to serve during each shift. Thank You!
Outreach Volunteers Needed – An in-service day has been scheduled for Saturday, November 11 @ 10 am, to prepare and package meals for Aid for Friends, the organization that provides meals to the elderly and isolated shut-ins in the Delaware Valley. (See flyer on the Narthex table for more details.) Contact Jeanette Der Hagopian (choirboss@hotmail.com or 215-206-0440) by November 1 so that we know how many "cooks" we'll have! We hope you will reserve this date on your calendar to join us in being part of a rewarding experience.
Operation Christmas Child has begun and we invite you to be a part of this amazing outreach by filling shoeboxes for underprivileged children all over the world, including Armenia. Many of you have participated in the past and we hope you will again. Parents and grandparents: take your children to the dollar store so that they can be a part of the process. Wrap a shoebox with Christmas wrap or buy a plastic shoebox to fill with goodies to delight the children. Look for the flyers around the church that will give ideas about how to "Pack A Shoebox" and many other details. Filled boxes must be returned to church no later than Sunday, November 12. For any questions, contact Gail (215-443-0606 or glulejian@aol.com) OR Jeanette (215-206-0440 or choirboss@hotmail.com).
A Simultaneous Translation on NOVEMBER 5: A special pastoral initiative, aimed at making the Holy Badarak more understandable to our faithful, will be held on Sunday, November 5. As usual, the Liturgy will be celebrated in the classical Armenian language of worship. However, the celebrant's prayers and blessings, including some selected silent prayers, will be simultaneously translated into English by Dn. Albert Keshgegian. It is Fr. Hakob's hope that this "experiment" will facilitate a deeper understanding of worship. We encourage our parishioners to be in the sanctuary by 10:30 in order to benefit from this unusual program.
SPECIAL ANNIVERSARY EVENT – Invitations have now been mailed for the celebration of Der Hakob's 10th anniversary of Ordination to held on December 10, 2017. Be a part of the festivity and send in your reservations early. Deadline to reserve your place or become a sponsor is November 20. For more information or questions, contact the church office or Jeanette Der Hagopian @ 215-206-0440 or choirboss@hotmail.com
THE NICENE CREED/ HAVADAMK – This is the Profession of our Faith which is recited every Sunday moments after the Gospel is read from the altar. Sometimes it is sung, but more often it is recited by the Deacons and/or the Choir. We invite you to affirm your own "Profession of Faith" by reciting along with us. God longs for all of us to express our faith and devotion to Him.
CHURCH CALENDAR (please mark your calendars)
October
Oct 27-29 Harvest Bazaar
Nov 5 The Divine Liturgy: A Simultaneous Translation
Nov 5 Breakfast sponsored by our Church School
December
Dec 3 – Stewardship Sunday
Dec 10 Honoring Our Pastor
Dec 17 Lunch with Santa
Dec 31 Pomegranate Sunday
January
Jan 5 Theophany Eve: Divine Liturgy
Jan 6 Feast of Theophany: Divine Liturgy
Jan 7 Blessing of Water Service
Jan 14 Day of Remembrance
Jan 27-28 ACYOA Lock-In
THE KISS OF PEACE: After the gifts of the Eucharist are brought to the Altar Table, the deacon proclaims, "Greet one another with a holy kiss." The person giving the greetings says, Kristos ee mech mer Haydnetsav – Christ is revealed amongst us. The recipient would respond, Orhnial eh Haydnootiunun Kristosee – Blessed is the revelation of Christ.
Anyone who wishes to request any Requiem Services MUST inform the office by 1:30pm Wednesday the week before. If you also want to sponsor the Fellowship Hour you MUST call Merle Santerian at 215-947-3777.
Would you like to:
– receive this Bulletin on Friday via email?
– request a Hokehankist, house blessing or hall rental information?
– find in-depth information on our faith, our parish and our activities?
– sign up for an event online?
– If the answer to any of these questions is YES, please visit our parish website at www.holytrinity-pa.org
WE ASK THAT EVERYONE KINDLY TURN OFF ALL CELL PHONES and all other such electronic devices prior to entering the sanctuary out of respect for the sanctity of our services.