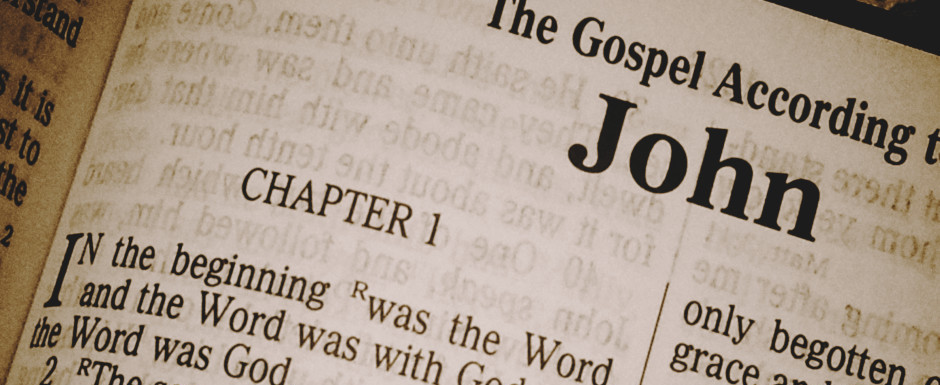 THE SUNDAY MESSENGER
June 3, 2018
Feast of the Catholic Church of Holy Etchmiadzin
Etchmiadzin and the Universal Church
The Feast of the Universal Church of Holy Etchmiadzin (Կաթողիկէ Եկեղեցւոյ Սրբոյ Էջմիածնի Տօն) is celebrated on the second Sunday of Pentecost, following the Saturday celebrating the deliverance of St. Gregory the Enlightener from the pit. The building of the Cathedral of Etchmiadzin is a significant turning point in the life of the Armenian people in that the Holy See was built over the site of a pagan temple. Thus, a true conversion and penitential event took place as Christianity literally and symbolically displaced pagan beliefs with a new worldview, the center of which is God, the Creator, and His only-begotten Son, Jesus Christ. The feast is a celebration of both the universal Church and the Church of the Armenian people, who belong to the one Body of Christ. Holy Etchmiadzin has always been an extension of the universal Church established by the Apostles (Ephesians 2:19-22) as we recite in our Creed: "We believe also in only one universal and apostolic holy Church."
The week prior to the Feast of Holy Etchmiadzin recalls early Christianity in Armenia. Following the evangelistic efforts of the "First Illuminators," Sts. Thaddeus and Bartholomew, the faith in Armenia grew due to the early presence of other Christians, including three remarkable women, St. Santookht (a student of St. Thaddeus, and the first Armenian martyr), Sts. Gayane and Hripsime, as well as Sts. Voski and Sookias and their companions and disciples, all of whom find their origins outside of Armenia. Eventually, it was the missionary efforts and heroic evangelization of St. Gregory the Enlightener, a Parthian bishop taught and ordained in Cappadocia.
Are we following the example of Sts. Gayane and Hripsime? Like them, are we always steady, enduring suffering, doing the work of the evangelist, and fulfilling our ministry? (II Timothy 4:5) Does the story of St. Gregory inspire us as patriotic Armenians or does it change us, compel us as Christian Armenians to do the work of Christ in this world, to endure suffering, and from that suffering, as we are cast aside, rejected, experience hunger, sickness, and anxiety in the dark, lonely pits of life? Do we emerge from those pits with God's mercy and grace that sustained us and bring healing and conversion to others?
By Dn. Eric Vozzy
TODAY'S BIBLE READINGS:
Hebrews 9: 1-10 (pages 200-201) New Testament
John 10: 22-30 (page 95) New Testament – (Please follow the Armenian Reading in your Bible)
Zechariah 3:7-4:9 (page 923) Old Testament
"Now, our God, hear the prayers and petitions of your servant…" (Daniel 9:17a). Please pray for Doris Alahverde, Butch Kumkumian, Annabelle Alexanian, Alice Charles, Pearl Jamgochian, & Albert Santerian for a return to better health and to feel the presence of God in their lives. Pray also for our country and her leaders during these trying times; and let us ask the Lord to keep our children in their schools free from further violence and hatred.
ALTAR FLOWERS: Today are donated by Vartan and Elize Mazmanian in loving memory of DIRAMAYR SERPOUHI ARZOUMANIAN.
FELLOWSHIP HOUR: is sponsored today by the Murray Family in honor of ETHEL TERZIAN'S 80th Birthday. All are welcome.
FELLOWSHIP HOUR: Starting June 17 through Labor Day, our Coffee Hour will change for the Summer. We are going to have a "POT LUCK" Coffee Hour. The church will provide the coffee but we are going to rely on those who wish to enjoy refreshments with their coffee and chat with friends to please bring something for the buffet table (enough to serve 8 people), either homemade or store bought. You will not be asked to make a donation if you are kind enough to bring refreshment on any given Sunday. This is being done in order to relieve the burden of the same few people making sure that we have refreshments every Sunday. We hope you will take this opportunity to share your bounty with our church family on these Sundays.
Any questions please ask or call Merle Santerian at 215-947-3777.
Merle Santerian is seeking parishioners to help her by taking over, preparing and serving at the Sunday Fellowship Hour once a month. A husband and wife team would be nice, or any two parishioners who wish to do it together. Merle would prepare a schedule for those who are interested, where once a month they would run a regular Sunday Fellowship Coffee Hour. Please contact Merle at Coffee Hour, or by cell phone, 215-205-1507; home phone, 215-947-3777, to let her know you are interested and willing to take on this job. She will be happy to fill you in on what the job involves.
FAR UPDATE: Tamara Grigoryan, 21, a junior at Gavar State University, loves to help vulnerable and disabled children. In addition to her studies, she works for the Youth Foundation of Armenia, an NGO that aims to help create a better future for Armenian youth. In 2016, Tamara was accepted into FAR's Nishanian Scholarship Program, which has enabled her to pursue her education despite her family's financial situation. "The tuition assistance is a great relief for me and my family because we couldn't pay it on my mom's meager nursing salary. Studying allows me to dream big and build plans for a better future for me and my country," she said. To read more, go to: http://farusa.org/2018/05/23/far-sholarships-scholarship-student-motivated-to-help-disabled-children/ To support projects like CASP, go to: https://secure.qgiv.com/for/armenianrelief/
Support Me in the Walk to Stop Suicide : Please support me as I walk from dusk till dawn in the Out of the Darkness Overnight Walk on June 16, 2018. Help end the silence surrounding suicide and depression.ToDonateVisit:TheOvernight.org/participant/Maggie Miller or I have donation forms in my office that can be mailed in or you can send me a check or cash and I will make the donation for you in your name. Please consider helping me reach my donation goal for this very important event. Thank you! Maggie
Scholarships Available: Any youth of Holy Trinity Armenian Church who wishes to apply for a scholarship to any of the youth programs of the Diocese of the Armenian Church of America (Eastern) may contact the church office at 215-663-1600 to inquire and receive an Application and Criteria for Scholarship Award information. Among the programs available are St. Vartan Camp and the St. Nersess Summer Conference Programs. Applications and Criteria information are available from the church office and must be presented at least one month prior to the program.
St. Vartan Camp 2018
Staff Training: Wednesday, June 20 – Saturday, June 23
Session A: Sunday, June 24 – Saturday, July 7
Session B: Sunday, July 8 – Saturday, July 21
Session C: Sunday, July 22 – Saturday, August 4
http://diocesansummercamps.org/stvartancamp/
2018 ST. NERSESS SUMMER CONFERENCES
Deacons' Training Program – Thursday, June 28 – Saturday, July 7
High School Summer Conference – Friday, July 20 – Sunday, July 29
Post High School Conference – Friday, August 3 – Sunday, August 12
For more information, contact: 914-273-0200 or info@stnersess.edu
Using the Pew Book: In order to enrich understanding of the Divine Liturgy, we encourage our faithful to follow along in the large two-part Pew Book. Part One includes the classical Armenian used in the Liturgy; the facing page is the translation in modern Western Armenian. Part Two contains the transliteration of the classical Armenian; the right-hand page has the English translation. This Pew Book includes the prayers of the celebrant usually offered inaudibly. The prayers offered aloud are indicated in boldface type.
CHURCH CALENDAR (please mark your calendars)

June
June 13 7:00 pm Home Bible Study in Bucks County
June 20 7:00 pm Home Bible Study in Newtown Square
June 27 7:00 pm Home Bible Study in South Jersey

July
July 8 Feast of the Transfiguration
July 10 10:00 am Summer Study: Scripture and Shnorhali
July 17 10:00 am Summer Study: Scripture and Shnorhali
July 24 10:00 am Summer Study: Scripture and Shnorhali
July 31 10:00 am Summer Study: Scripture and Shnorhali
A GENTLE REMINDER – We wish to remind our parishioners that, by order of the Fire Department, no parking is allowed in the Fire Lane, which is the area next to the lawn and the building in the parking lot. In addition, we have noticed cars who have no handicapped placard or identifying license plate parked in the handicapped spaces, especially behind the building, We ask for your courtesy in respecting the rules and leaving the handicapped spaces for those who truly need them. In addition, No Parking in Side Driveway by Kitchen Door.
Dear Parishioners: We ask that everyone join in today as we recite the Creed (Havadamk) in English. It can be found in the Pew Book, back section, beginning on the bottom of page 18. Let God boldly hear our Profession of Faith.
THE KISS OF PEACE: After the gifts of the Eucharist are brought to the Altar Table, the deacon proclaims, "Greet one another with a holy kiss." The person giving the greetings says, Kristos ee mech mer Haydnetsav – Christ is revealed amongst us. The recipient would respond, Orhnial eh Haydnootiunun Kristosee – Blessed is the revelation of Christ.
Anyone who wishes to request any Requiem Services MUST inform the office by 1:30pm Wednesday the week before. If you also want to sponsor the Fellowship Hour you MUST call Merle Santerian at 215-947-3777.
Would you like to:
– receive this Bulletin on Friday via email?
– request a Hokehankist, house blessing or hall rental information?
– find in-depth information on our faith, our parish and our activities?
– sign up for an event online?
– If the answer to any of these questions is YES, please visit our parish website at www.holytrinity-pa.org
WE ASK THAT EVERYONE KINDLY TURN OFF ALL CELL PHONES and all other such electronic devices prior to entering the sanctuary out of respect for the sanctity of our services.