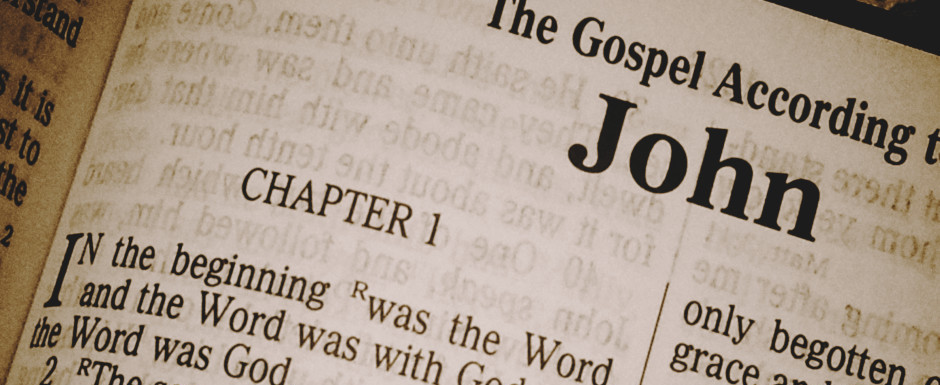 THE SUNDAY MESSENGER
April 4, 2021

EASTER SUNDAY
Feast of the Glorious Resurrection of Our Lord Jesus Christ               
 Scripture and Feast Day Notes
Kreesdos haryav ee merelotz! Christ is risen from the dead!

Orhnyal eh harootyoonun Kreesdosee! Blessed is the Resurrection of Christ!
From Today's Readings
Mark 16:2-8 Early on Sunday, Mary Magdalene, Mary (James' mother), and Salome are on their way to Jesus' tomb with spices to anoint his body. They debate whether they would be able to move the heavy stone that sealed the tomb. (What a tender, human moment!) To their surprise, the stone had been rolled away and an angelic figure sits inside the tomb, proclaiming Jesus' resurrection. They were to tell the disciples and seek the Lord in Galilee. Discuss/reflect: These women had been with Jesus even at his crucifixion (when all but one of the disciples had abandoned him), among many other women who had "followed him and cared for his needs." (Mark 15: 40-41) What does this tell you about the faith of these women? What does this, joined with all the other Gospel stories featuring women, tell us about their role then and now as Christian witnesses? How would you rate yourself as someone who "follows and cares"?
Acts 1:15-26 Having encountered Jesus after His crucifixion and witnessed His ascension, Peter is addressing the believers, sharing the grim details of Judas' death. He then declares that a new apostle is needed to replace the betrayer and outlines his qualifications. Discuss/reflect: Read vv 21-22 closely. What should qualify this new apostle? (that he had been with the Lord the entire time, day in and out, and that he would be able to witness to His resurrection) How does translate to our discipleship today?
John 20:1-18 ( Matins/Vespers Gospel) The disciples had gone, but Mary Magdalene is still grieving over her beloved Lord's tomb Two angels ask her why she is crying and when she responds that she does not know where her Lord's body is, she is suddenly surprised by someone she mistakenly thinks is the gardner. It is Jesus, yet only when he calls her by name does she know him. 'Teacher!' she answers ecstatically. He asks her to tell the disciples about their meeting; she runs to them with the words "I have seen the Lord!"  Discuss/reflect: Mary meets the risen Lord and thinks he is the gardner. What famous garden is featured in Genesis 1,2, and 3? In what garden did Jesus sweat so profusely in prayer that they were described as drops of blood? How has Creation come full circle in the risen Lord? Had you been Mary, what would you have said, asked or done?
Department of Christian Education/Diocese of the Armenian Church of America (Eastern)/elisea@armeniandiocese.org
 "Lord, the God of heaven, the great and awesome God, who keeps his covenant of love with those who love him and keep his commandments, let your ear be attentive and your eyes open to hear the prayer your servant is praying before you day and night…." (Nehemiah 1:5–6).   Prayers are requested for Ethel Terzian, Taron Poghosyan, Alice Charles, Theodora Mirakian, Leslie Movsesian & Larry Grocott.
COUNTRY STORE IS OPEN AND READY FOR BUSINESS:  We are well stocked in our store and invite you to come in after church most Sundays or place an order for pickup with Lorraine Damerjian @ 215-572-8465. NOTE:  THE COUNTRY STORE WILL BE CLOSED ON EASTER SUNDAY 
ALTAR FLOWERS (LILIES), HOLY SATURDAY and CHRIST TOMB FLOWERS are donated by:
David and Marta Brann in memory of John, Mary & Armen Mirakian
Garo and Cece Garibian in memory of Karapet & Hayarpie Garibian and Niaz Karibian
Fred and Denise Hess
Jan D. Mirijanian in memory of Grace Surabian
Sonia Papazian and Family in memory of Gary Papazian Sr.
Merle Santerian in memory of Ned Santerian, Dr. Corrine Santerian Moore, John & Rose Serabian and Edward & Rose Karnikian
Gregory and Diane Yazujian
Gay & Marie Hagopian in memory of Haig Hagopian
Robert and Elizabeth Barone in memory of Albert & Nevart Sarkessian and Luke & Alberta Barone
Terri and Dave Mears in memory of Souren & Elizabeth Sadjian
Vaughn Melikyan
Albert Dandegian Jr. in memory of Albert & Florence Dandegian, Michael & Rose Karabian and Ruth DeStefano
Alice and Denise Sisian in memory of  Charles Sisian, Elmon Berberian & Regina and Martin DeMuro
Carol Temoyan in memory of Robert Temoyan, Berjouhe Parnoongian Gallo & Angel Yeretzian
Jeanette Der Hagopian in memory of Larry Der Hagopian
Angel Tookmanian in memory of Garabed (Garo) Yeterian
Kim and Gena Willard in memory of Larry Der Hagopian
Laura Temoyan and Sophie & Nina in memory of Robert Temoyan (5th Anniversary)
Maggie Tandourjian in memory of Russ Tandourjian
Florence Boyajian in memory of Vahan Boyajian and Janice Boyajian Pinkerton
Hagop Arzoumanian in memory of Diramayr Serbouhi Arzoumanian
Harry and Mary Injaian in memory of dear departed members of Injaian & Torigian Families
Virginia Knott in memory of Charles Sisian
Berj and Sue Goushian in memory of the Goushian Family
Alice Karabian in memory of Florence Dandegian, Michael & Rose Karabian, Helen Vishab and Ruth DeStefano
Lucy Aghazarian in memory of the Mardikian & Aghazarian Families
Walter Bagian in memory of John and Seerarpey (Agnes) Santerian & Carl & Elizabeth Bopp
Stephanie Ekizian Balint, Steve Balint & Family in memory of Hagop Jack Ekizian
Brenda and Hank LeCompte in memory of Martin LeCompte
Jack H. Vishab in memory of Helen Vishab
Greg and Maria Javardian & Family in memory of Rosine & Michael Magarian and Lesli Stepanyan (Myreeg)
 DIVINE LITURGY IN YOUR HOME
Since we do not stream services at our church every week, we invite you to click on one of the following links to partake of Badarak at any of the following:
https://www.facebook.com/SSSMAAC/live/ (St. Sahag & St. Mesrob Armenian Church)
http://www.stleon.org (St Leon Live Stream)
https://www.facebook.com/stvartancathedral (St. Vartan Armenian Cathedral)
http://www.holy-martyrs.org (Holy Martyrs Live Stream)
ASA OPEN HOUSE: Interested in finding out more about ASA for your child?
We welcome the opportunity to meet with you, answer any questions and guide your family through the admissions process. Though our campus is open, due to safety concerns in light of COVID-19 we are unable to welcome visitors to campus during school hours. We have transitioned our spring open house and tours into virtual zoom/phone meetings as well as after-hours tours. Email Legna Santerian at lsanterian@asaphila.org to schedule a tour – just for your family!
   We look forward to meeting you and introducing you to the Armenian Sisters Academy!
   Check out our video at https://www.youtube.com/watch?v=Wevb1U3tAnI 
Legna
We do plan on live streaming service on Sunday
click here to watch live on Facebook