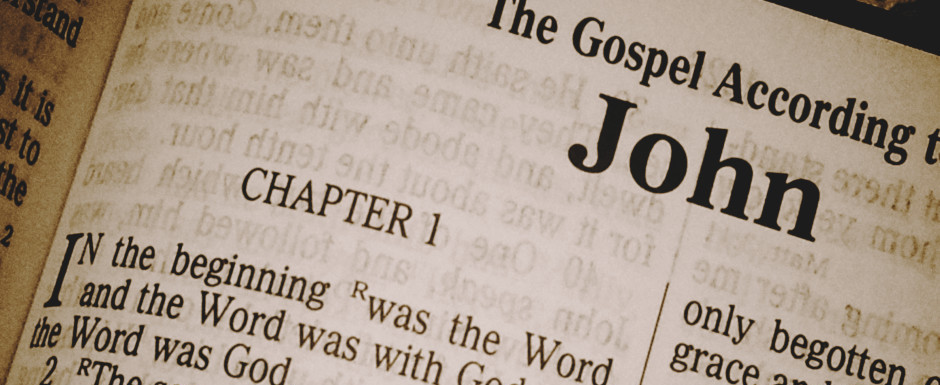 THE SUNDAY MESSENGER
February 10, 2019
Barekendan of the Fast of Catechumens
Order From Chaos
The sea, according to ancient stories of the surrounding cultures (Egyptian and Mesopotamian), was associated with chaos and evil. This image is taken up in various portions of Scripture, including the creation account in Genesis in which the Holy Spirit hovered over the waters (chaos and disorder):
In the beginning God created the heavens and the earth. The earth was without form and void, and darkness was upon the face of the deep; and the Spirit of God was moving over the face of the waters.
It conjures up images of a dark, chaotic, disordered abyss. It is God who spoke, and out of chaos brought order into being. And He hasn't changed.
This image of dominion over the watery chaos continues throughout Scripture (see Psalm 74:12-16, 77:16-20, 89:8-11, 93:3-4, Isaiah 51:9-11). In these verses, there are references to God overcoming Rahab, which according to Jewish folklore is the name of a mythical chaos sea monster. Leviathan, another antagonist sea creature referenced in these scriptures, is also subdued by the God of Israel. In Job 9:8, translated from Krapar, God is referenced as walking on the sea as if it were the ground. All of this is an expression of God's victory and authority over all things, over creation, over chaos and evil, over every storm that we will ever encounter. And Jesus, God in human flesh, not only walked the earth, but in today's Gospel, He walks on the sea demonstrating that he is still, as in the beginning, Lord over all powers and forms of disorder.
Attributed to St. Basil Caesarea, listen to what we pray during the Blessing of Water service (Ջրօրհնէք) celebrated on the Feast of Theophany:
You made the heavens and the earth and the sea out of bodiless and formless chaotic darkness…And through his beneficence he gathered all and brought them to the River Jordan. And he saw the fearful dragon nestled in the waters, who wanted to swallow men… Thereupon your Only Begotten Son going into the waters, with his great power trampled him under his heels and destroyed the great beast.
This is why, in some Armenian icons of Jesus' baptism, Jesus is stepping on the head of a dragon in the Jordan River (see Genesis 3:15). When Jesus was baptized, He redeemed the waters of baptism, bringing order from chaos. He has fought and conquered the evil of this world, and by virtue of our baptism in which we share in the death and resurrection of Christ, we are no longer dominated by sin, fear, the fear of death, or death itself (see Romans 6:5-11).
When Jesus walks on the water, all of the chaos of the world is under His feet (see Ephesians 1:22). As we sing in Badarak,
You the unchangeable One, became man and you were crucified, O Christ our God, and you trampled down death by death.
The boat on the stormy sea carrying the disciples of Jesus is an image of the Church moving through the turbulent waters of persecution, corruption, and danger, storms that attack from within and from without. Do we let our fear dominate us, responding to storms as if we are still enslaved by sin and fear, or as St. Paul wrote to the Romans, do we yield ourselves to God as the baptized Body of Christ who has been brought from death to life? Our lives, our community is full of disorder, and yet how often in our lives and within our parish communities we insist on being the captain of our own boat, the lords of our own disorder. We keep Jesus from getting into the boat. We're human, it's expected. The challenge and tension of our faith is to consistently and in every area of our lives, with our whole heart, our whole being, trust in the Lord as having absolute power and authority to order the chaos and fear that daily confronts us.
TODAY'S BIBLE READINGS:
2 Timothy 2: 15-26 (pages 192-193) New Testament
John 6: 15-21 (page 89) New Testament – (Please follow the Armenian Reading in your Bible)
Isaiah 61: 10-62:9 (pages 737-738) Old Testament
REQUIEM SERVICES: Hokehankist today will be for:
– DOROTHY CHINCHINIAN (1st Anniversary of Her eternal life) requested by Nancy Chinchinian.

– ELIZABETH ARSLANIAN (9TH Anniversary of Her eternal life) requested by the Arslanian Family on the occasion of her 90th birthday.

– GEORGE OKOORIAN SR., GEORGE OKOORIAN JR., HAIGOUHIE OKOORIAN, PAUL OKOORIAN SR., MARY OKOORIAN, FRANK OKOORIAN, MANUEL OKOORIAN, GEORGE OKOORIAN III, ROSS OKOORIAN, SAHAG OKOORIAN, MESROB OKOORIAN SR., PAUL OKOORIAN JR., KAREN MARY OKOORIAN, ROSE OKOORIAN & SARA OKOORIAN BAKER requested by the Okoorian Family.
"I urge you, brothers and sisters, by our Lord Jesus Christ and by the love of the Spirit, to join me in my struggle by praying to God for me." (Romans 15:30) Prayers are requested for Rev. Fr. Shnork Souin, Alice Charles, Armenoui Aznavuryan, Pearl Jamgochian and Tyrone Thompson for a return to better health and to feel the presence of God in their lives. Pray for our country and her leaders so that peace and kindness will prevail; for our children in their schools – that they may continue their education in a safe environment. As we approach a new year, pray that the "goodwill toward men" that is shown during the Christmas season will carry over into 2019 and beyond.
FELLOWSHIP HOUR: There will not be a Fellowship Hour today due to the Parish Assembly.
ANNUAL PARISH ASSEMBLY: Scheduled for TODAY with alternate snow dates of February 24 or March 10, 2019.
CALLING ALL MEMBERS: As we approach our Annual Parish Assembly, to be held on February 10 following church, we are seeking parishioners who would like to become more active in the leadership roles of our church. If you are a dues-paying member, we encourage you to consider placing your name on the ballot to become a candidate in any of the following categories which may be best suited to your gifts and skills: Parish Council, Auditing or Nominating. For more details, please contact Janet Jordan: Mobile 215-801-6097~~~ Email jjfjjjfj@comcast.net
SAVE THE DATE!! The Ladies of Holy Trinity will sponsor and commemorate Saintly Women's Day 2019 on Saturday, March 23. Mark your calendars. Details to follow.
Blessing of Marriages: Married couples of all ages are invited to participate in a brief blessing service in church next Sunday, February 17. The ceremony is intended to honor the relationship of husband and wife and to rededicate that relationship to God and his sacred purposes. We look forward to seeing our entire church family next week to witness the ceremony.
2018 Attendance: Plate/Candle Collection:
December
2 – 68 people $400.00
9 – 75 people $547.00
16 – 120 people $800.00
23 – 115 people $580.00
30 – 94 people $415.00

January
6 – 207 people $1180.00
Weekly Expenses: $6,000.00
CHURCH CALENDAR (please mark your calendars)
February
Sunday February 10th: Annual Parish Assembly (snow dates 2/24 & 3/10)
Sunday February 17 – Blessing of Married Couples

March
Sunday March 3rd: Poon Paregentan
Friday March 8th, 15th: Lenten Evenings
Saturday March 23rd: Saintly Women's Day
Friday March 29th: Lenten Evening
FAR UPDATE: Ayo! has teamed up with WWF Armenia to further realize a harmonious future for Armenia's people and environment. The small village of Artavan borders one of Armenia's most expansive ecological corridors, making it home to invaluable biodiversity necessary to preserve. With ecotourism on the rise globally, it is crucial for residents to leverage their environmental assets as a means of strengthening community development and their economy while maintaining a sustainable relationship in harmony with their surroundings. This project will raise money to build a wildlife observation hide set in the forest for visitors; it will also support the improvement of three locally-owned bed and breakfasts, thus ultimately contribute to making the community more of a destination. To read more, go to: https://farusa.org/2019/01/29/ayo-ayos-out-in-the-wild-promotes-conservation-and-ecotourism/ To support this project, go to: https://weareayo.org/home
Using the Pew Book: In order to enrich understanding of the Divine Liturgy, we encourage our faithful to follow along in the large two-part Pew Book. Part One includes the classical Armenian used in the Liturgy; the facing page is the translation in modern Western Armenian. Part Two contains the transliteration of the classical Armenian; the right-hand page has the English translation. This Pew Book includes the prayers of the celebrant usually offered inaudibly. The prayers offered aloud are indicated in boldface type.
PARKING REMINDER –
> Non-Disabled Persons parking spaces are designated with white lines.
> Disabled Persons Parking spaces are designated with blue lines and are reserved for vehicles with a State-authorized disability placard or license plate.
> No parking is allowed in the driveway nearest to the kitchen door.
THANK YOU for your cooperation!
THE NICENE CREED/ HAVADAMK – This is the Profession of our Faith which is recited every Sunday moments after the Gospel is read from the altar. Sometimes it is sung, but more often it is recited by the Deacons and/or the Choir. We invite you to affirm your own "Profession of Faith" by reciting along with us. God longs for all of us to express our faith and devotion to Him.
THE KISS OF PEACE: After the gifts of the Eucharist are brought to the Altar Table, the deacon proclaims, "Greet one another with a holy kiss." The person giving the greetings says, Kristos ee mech mer Haydnetsav – Christ is revealed amongst us. The recipient would respond, Orhnial eh Haydnootiunun Kristosee – Blessed is the revelation of Christ.
Anyone who wishes to request any Requiem Services MUST inform the office by 1:30pm Wednesday the week before. If you also want to sponsor the Fellowship Hour you MUST call Merle Santerian at 215-947-3777.
Would you like to:
– receive this Bulletin on Friday via email?
– request a Hokehankist, house blessing or hall rental information?
– find in-depth information on our faith, our parish and our activities?
– sign up for an event online?
– If the answer to any of these questions is YES, please visit our parish website at www.holytrinity-pa.org
WE ASK THAT EVERYONE KINDLY TURN OFF ALL CELL PHONES and all other such electronic devices prior to entering the sanctuary out of respect for the sanctity of our services.