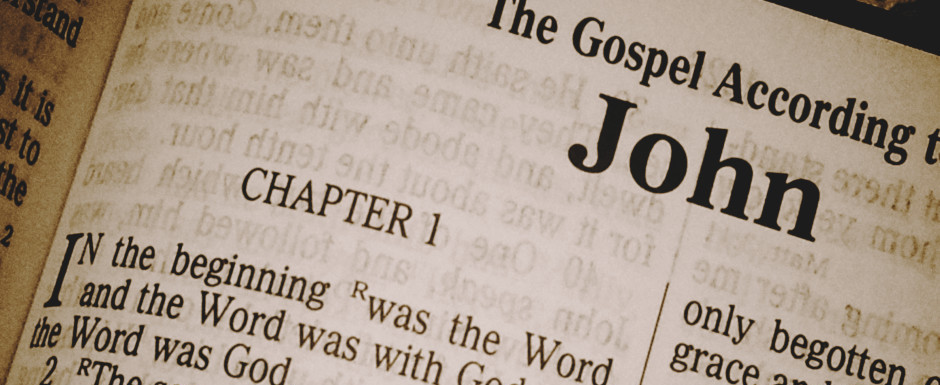 THE SUNDAY MESSENGER
October 31, 2021

8TH SUNDAY AFTER EXALTATION
COVID UPDATE:  August 23, 2021, The Montgomery County Office of Public Health advises that masks should be worn in public indoor settings regardless of vaccination status. Please exercise your best judgment and caring for everyone in our Church community. Thank you   
Scripture and Feast Day Notes
From Today's Readings
Luke 8:17-21 Jesus asks His disciples to listen carefully, one of many references He makes to truly hearing the word of God, as this will lead to true comprehension. Since all that is hidden will be disclosed, it will be only "those who have ears to hear" (Luke 8:8) who will understand. The visit of His family gives Jesus an opportunity to remind the disciples that an authentic relationship with Him is not through blood ties (or belonging to the right church family), but rather through hearing and acting upon the word of God. Discuss/reflect: Before the Gospel is read, the deacon gives us an instruction: Broskhoomeh ("listen attentively"). Are you listening carefully? If not, what might you do to truly absorb the day's lesson?
Ephesians 1:1-14 St. Paul emphatically declares that all spiritual blessings, including our heavenly inheritance, come to us in Christ. There is no power, no promise, no purpose, no hope in any other. It is not in ourselves to merit being children and heirs; rather, it is in Christ. And all of this is marked by a seal: "the promise of the Holy Spirit" Discuss/reflect: Itemize what God has done for you starting in verse 4. What does it mean to you to have been chosen 1) in Him, 2) before the creation of the world, 3) to be holy and blameless?" Amazing! How might knowing this change how you feel about yourself?
Isaiah 22:15-24 God sends Isaiah to warn Shebna, a court official in Jerusalem who is chiseling his own grand tombstone, that his self-importance and love of luxury will be humbled by God. Discuss/reflect: Surely it is a message to us all when the Lord tells Shebna that he will die while his "splendid chariots" remain behind. (22:18) What are your 'splendid chariots,' things which are important to you for the stature, comfort, or identity they confer but which have no meaning in heaven?
Saturday, November 6: Holy Archangels Gabriel and Michael  
Angels were created by God at the beginning of time. "…when I laid the foundations of the earth…the morning stars sang and my angels shouted for joy." (Job 38:4,7) Angels sing and celebrate in perpetual glorification of God. "Thousands upon thousands attended Him; ten thousand times ten thousand stood before Him." (Daniel 7:10) The word 'angel,' means 'messenger.' The Archangel Gabriel announced the birth of John the Baptist to his father Zechariah, and the birth of Christ to Mary, the Mother of God. The Archangel Michael, cited in the books of Daniel and Revelation, leads God's armies against evil, guarding the Church. And then, there are our guardian angels: "See that you despise not one of these little ones," Christ said, "for I say to you that their angels in heaven always see the face of my Father in heaven." (Matthew 18:10) Prayerful activity: Angels are far from being cute Hallmark cherubs. Read descriptions in Daniel 10:5-6 and Isaiah 6:2-4 and as you read, draw what you see.
    Department of Christian Education/Diocese of the Armenian Church of America (Eastern)/elisea@armeniandiocese.org
"Therefore I want the men everywhere to pray, lifting up holy hands without anger or disputing." (1 Tim 2:8). Prayers are requested for the families of the soldiers killed in the 44-day Artsakh war, the soldiers who are struggling through catastrophic injuries suffered, and those who are still being held as prisoners of war all these months later; Ethel Terzian, Taron Poghosyan, Alice Charles, Larry Grocott and Genevieve Miller.
REQUIEM SERVICES: Hokehankist today will be for:
– Rev Fr Mgerditch Minassian and Yeretzgin Ovsanna Minassian
Misak and Noemzar Mazmanian Avak Deacon Shahab and Mary Minassian
Deacon Sebouh and Rose Minassian Gabriel and Virginia Tatarian
Jack, John, and Sooren Goushian John Arslanian
requested in loving memory  by Dr. and Mrs. Shahab Minassian, Michael and Suzanne Sherenian, Bryan and Talene Peckjian.
OPERATION CHRISTMAS CHILD – We have begun our campaign to fill as many boxes as possible to bring Christmas to children in faraway countries, including Armenia.  Visit our Shoebox Table this Sunday and sign up to help us reach our goal of 50 boxes. Colorful shoeboxes are available for those who sign up and pay the $9.00 shipping fee.  After that, it's all fun when you start filling a shoebox for a boy or girl in the age category of your choice. Make the commitment and provide Christmas joy to an underprivileged child.  If you are unable to fill a shoebox, donations will gladly be accepted to help us fill more boxes. Contact Jeanette Der Hagopian (choirboss@hotmail.com or 215-672-4188) to SIGN UP.   Filled shoeboxes will be due by Sunday, November 14.
COUNTRY STORE IS OPEN AND READY FOR BUSINESS:  We are well stocked in our store and invite you to come in after church most Sundays or place an order for pickup with Lorraine Damerjian @ 215-572-8465. 
DAYLIGHT SAVING TIME ends Sunday night, November 7TH. So be sure to turn your clocks BACK one hour and gain an extra hour of sleep! Remember:  Spring forward, Fall back!
Seeking Part-time Organists – the Choir of Holy Trinity is looking for multiple talented musicians who would be seriously interested in playing the organ for the Sunday morning Divine Liturgy (Badarak) on a rotating schedule. Organ lessons will be provided to the interested candidates, along with one-on-one direction from a senior choir person.  For further information, contact Karinne Andonian @ karinne.hov@gmail.com.
Message from Montgomery County: Our community is stronger when we're all protected. The best way to protect yourself and others from COVID-19 is to get vaccinated. The COVID-19 vaccine is safe, effective, and widely available. The COVID-19 vaccine will protect you from severe illness, hospitalization, and death; and protects vulnerable people in your community who can't get the vaccine. A healthier community starts with you. For more information on the COVID-19 vaccine, call the Montgomery County Office of Public Health at 610-278-5117 or visit https://www.montcopa.org/3660/COVID-19-Vaccine.