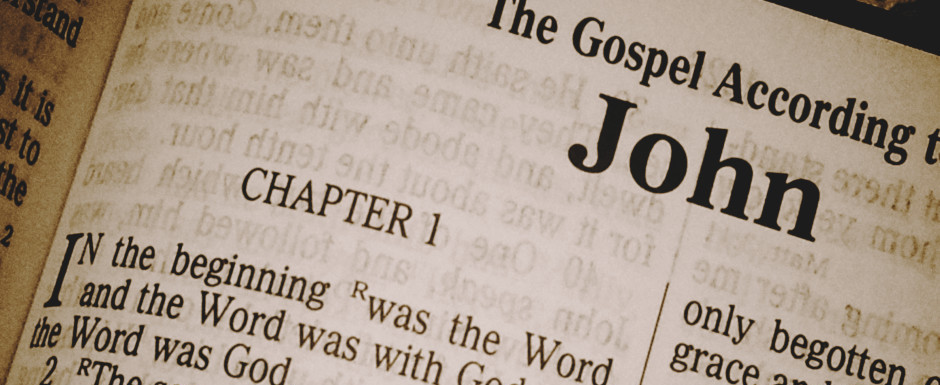 THE SUNDAY MESSENGER
November 6, 2022

23nd  Anniversary of the Enthronement of Karekin II, Catholicos of All Armenians
Scripture and Feast Day Notes
From Today's Readings
Luke 8:49-56 Earlier in this chapter, the synagogue official Jairus has begged Jesus to heal his ailing daughter. Now Jesus hears the news that the official's daughter has died. He tells Jairus not to be afraid, but only believe, and she would be made well. And indeed, Jesus brings her back to life. Discuss/reflect: While those around him laughed at the impossibility of such a thing, Jesus did proceed to reverse the seemingly irreversible. What have you long struggled with that you might offer up to Him for healing?
Ephesians 5:15-33 How appropriate are verses 15-21 to our times! "Fill yourselves with the Spirit," Paul advises the community. "The days are evil" (5:16) so rather than wasting time in vain pursuits, simply live gratefully with God's praises on your lips and (literally!) a song in your heart. Discuss/reflect: St. Paul advises that we give thanks to God "always and in everything" (verse 20). What are you grateful for? Pray about these people or things.
Isaiah 24:1-12 Isaiah describes God's judgment upon Judah – the devastation of the earth as a result of sin and transgression. Discuss/reflect: God's people have broken their covenant (24:5-6). How might we today be hurting ourselves or the earth by ignoring God's laws and covenant?
Saturday, November 12: Holy Apostles Andrew and Philip
"Come, follow me" were the first few words Jesus spoke to Andrew and his brother Simon Peter (Matthew 4:18-20; Mark 1:16-18) as he was walking beside the Sea of Galilee and saw them casting their nets. He then declared that he would make them fishers of men. This universal paradigm of discipleship and witness suggests that when we follow our Lord, we are changed by Him to such a degree that we want to share this joy with others. Little is said about Andrew in the Gospels, but it was he who encouraged his brother to follow Jesus (John 1:41-42); he told Jesus about the boy with the loaves and fishes (John 6:8); and when Philip wanted to speak to Jesus about Greeks who sought to meet Him, he spoke to Andrew first (John 12:22). Tradition reports that after preaching in Greece, Anatolia and elsewhere, he was arrested and crucified on an x-shaped cross, feeling himself unworthy to be crucified as Jesus was. Like Andrew, Philip was from Bethsaida. After he was called by Jesus, he tells Bartholomew (John 1:45) — who doubts anything "good can come from Nazareth" — to "come and see." An account of his martyrdom relates that Philip was arrested with Bartholomew but brought about his companion's release even though he himself was crucified. Outside of the Gospels, incidents from the lives of these two apostles can be found in histories, hagiographies, and anonymous Acts. Reflection: Andrew is often seen bringing others to Christ. Is your faith and trust in Him so strong that you too look for every opportunity to do so?
Honoring Our Elders: Our Pastor and Parish Council invite the faithful to a special event on SUNDAY, NOVEMBER 27 when we will acknowledge the elders in our community who are in their ninth decade. At the conclusion of the Divine Liturgy, there will be a brief blessing service in the sanctuary followed by a Celebratory Fellowship in honor of our elders. Let us show our respect and gratitude to them by our presence. Everyone is welcome!
Pastor's Weekly Zoom Bible Study:  Beginning on Wednesday, November 9,16,30, Fr Hakob will lead us through the Gospel of Matthew; chapter by chapter, we will explore the activities and teachings of our Lord to find the Truth behind the sacred text. We will meet every Wednesday evening from 7:00-8:00. Flyers are available in the narthex. To register and receive the Zoom link, contact nancybasmajian@verizon.net. As always, beginners are welcome.
Holy Trinity Zoom Book Club: On Thursday evening, November 17, our popular book club will discuss The Boys in the Boat by Daniel James Brown. The nonfiction story is an intimate account of the 1936 Olympics in Berlin and how nine working class American boys showed the world the meaning of true grit. The session, scheduled for 7:00, will be facilitated by Janet Jordan. Flyers with more details are available in the narthex. To receive the Zoom link, go to nancybasmajian@verizon.net.
Bookstore News:  We invite our community to visit the store and browse through books written by well-known Armenian writers as well as those written by talented new contemporary writers. By purchasing these books, we are supporting Armenian literature—what a wonderful cause! For example, we recommend "Three Apples Fell from the Sky" by Narine Abgaryan; it's the latest bestseller by a winner of the English Pen Award. Let us know if you're interested, and we can order the book for you. You might also be interested in her other books—just ask us about them. Another excellent new book is "Twenty of Today's Best Short Stories." Four of the 20 stories in the anthology are written by author and physician Dr. Ashot Tadevosyan. Lastly, we have "Surviving the Forgotten Genocide" a memoir by John Minassian. We are open every Sunday following the Divine Liturgy. This week, please join us for a cup of delicious Armenian coffee and Armenian pastry!
DAYLIGHT SAVING TIME:
ends Saturday night, November 5TH. So be sure to turn your clocks BACK one hour and gain an extra hour of sleep!

Remember:

Spring forward, Fall back!
Seeking Part-time Organists: – The Choir of Holy Trinity is looking for multiple talented musicians who would be seriously interested in playing the organ for the Sunday morning Divine Liturgy (Badarak) on a rotating schedule. Organ lessons will be provided to the interested candidates, along with one-on-one direction from a senior choir person.  For further information, contact Karinne Andonian @ karinne.hov@gmail.com.
LOST AND FOUND:  Please look at the coat racks in the hallway as we have begun to accumulate miscellaneous pieces of clothing. We will be donating any remaining items to charity in December.