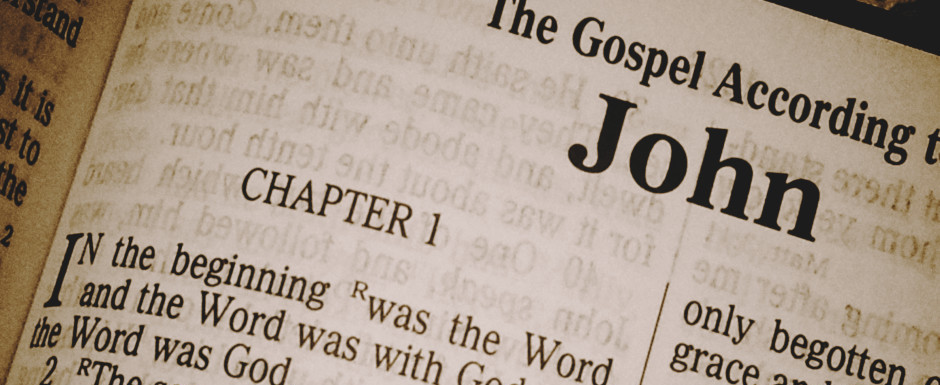 THE SUNDAY MESSENGER
November 7, 2021

22nd  Anniversary of the Enthronement of Karekin II, Catholicos of All Armenians
COVID UPDATE:  August 23, 2021, The Montgomery County Office of Public Health advises that masks should be worn in public indoor settings regardless of vaccination status. Please exercise your best judgment and caring for everyone in our Church community. Thank you   
Scripture and Feast Day Notes
From Today's Readings
Luke 8:49-56 Earlier in this chapter, the synagogue official Jairus has begged Jesus to heal his ailing daughter. Now Jesus hears the news that the official's daughter has died. He tells Jairus not to be afraid, but only believe, and she would be made well. And indeed, Jesus brings her back to life. Discuss/reflect: While those around him laughed at the impossibility of such a thing, Jesus did proceed to reverse the seemingly irreversible. What have you long struggled with that you might offer up to Him for healing?
Ephesians 5:15-33 How appropriate are verses 15-21 to our times! "Fill yourselves with the Spirit," Paul advises the community. "The days are evil" (5:16) so rather than wasting time in vain pursuits, simply live gratefully with God's praises on your lips and (literally!) a song in your heart. Discuss/reflect: St. Paul advises that we give thanks to God "always and in everything" (verse 20). What are you grateful for? Pray about these people or things.
Isaiah 24:1-12 Isaiah describes God's judgment upon Judah – the devastation of the earth as a result of sin and transgression. Discuss/reflect: God's people have broken their covenant (24:5-6). How might we today be hurting ourselves or the earth by ignoring God's laws and covenant?
Saturday, November 13: Holy Apostles Andrew and Philip
"Come, follow me" were the first few words Jesus spoke to Andrew and his brother Simon Peter (Matthew 4:18-20; Mark 1:16-18) as he was walking beside the Sea of Galilee and saw them casting their nets. He then declared that he would make them fishers of men. This universal paradigm of discipleship and witness suggests that when we follow our Lord we are changed by Him to such a degree that we want to share this joy with others. Little is said about Andrew in the Gospels, but it was he who encouraged his brother to follow Jesus (John 1:41-42); he told Jesus about the boy with the loaves and fishes (John 6:8); and when Philip wanted to speak to Jesus about Greeks who sought to meet Him, he spoke to Andrew first (John 12:22). Tradition reports that after preaching in Greece, Anatolia and elsewhere, he was arrested and crucified on an x-shaped cross, feeling himself unworthy to be crucified as Jesus was.
Like Andrew, Philip was from Bethsaida. After he was called by Jesus, he tells Bartholomew (John 1:45) — who doubts anything "good can come from Nazareth" — to "come and see." An account of his martyrdom relates that Philip was arrested with Bartholomew but brought about his companion's release even though he himself was crucified. Outside of the Gospels, incidents from the lives of these two apostles can be found in histories, hagiographies, and anonymous Acts. Reflection: Andrew is often seen bringing others to Christ. Is your faith and trust in Him so strong that you too look for every opportunity to do so?
    Department of Christian Education/Diocese of the Armenian Church of America (Eastern)/elisea@armeniandiocese.org )
"Therefore I want the men everywhere to pray, lifting up holy hands without anger or disputing." (1 Tim 2:8). Prayers are requested for the families of the soldiers killed in the 44-day Artsakh war, the soldiers who are struggling through catastrophic injuries suffered, and those who are still being held as prisoners of war all these months later; Ethel Terzian, Taron Poghosyan, Alice Charles and Larry Grocott.
OPERATION CHRISTMAS CHILD – We have begun our campaign to fill our goal of 50 shoeboxes to bring Christmas to children in faraway countries, including Armenia.  Colorful shoeboxes are available for those who sign up and pay the $9.00 shipping fee.  After that, it's all fun when you start filling a shoebox for a boy or girl in the age category of your choice. Make the commitment and provide Christmas joy to an underprivileged child.  If you are unable to fill a shoebox, donations will gladly be accepted to help us fill more boxes. Contact Jeanette Der Hagopian (choirboss@hotmail.com or 215-672-4188) to SIGN UP.   Filled shoeboxes will be due by Sunday, November 14.
COUNTRY STORE IS OPEN AND READY FOR BUSINESS:  We are well stocked in our store and invite you to come in after church most Sundays or place an order for pickup with Lorraine Damerjian @ 215-572-8465. 
DAYLIGHT SAVING TIME ends Sunday night, November 7TH. So be sure to turn your clocks BACK one hour and gain an extra hour of sleep! Remember:  Spring forward, Fall back!
HOLY TRINITY ZOOM BOOK CLUB:  Join us on Thursday evening, December 2 at 7:00 for a lively discussion on an enchanting story to find out why we are reading this children's classic written by C.S. Lewis. The conversation will be facilitated by Emily Terjimanian.  All those interested should contact nancybasmajian@verizon.net to receive the Zoom link. Invite a friend!
Seeking Part-time Organists – the Choir of Holy Trinity is looking for multiple talented musicians who would be seriously interested in playing the organ for the Sunday morning Divine Liturgy (Badarak) on a rotating schedule. Organ lessons will be provided to the interested candidates, along with one-on-one direction from a senior choir person.  For further information, contact Karinne Andonian @ karinne.hov@gmail.com.
Message from Montgomery County: Our community is stronger when we're all protected. The best way to protect yourself and others from COVID-19 is to get vaccinated. The COVID-19 vaccine is safe, effective, and widely available. The COVID-19 vaccine will protect you from severe illness, hospitalization, and death; and protects vulnerable people in your community who can't get the vaccine. A healthier community starts with you. For more information on the COVID-19 vaccine, call the Montgomery County Office of Public Health at 610-278-5117 or visit https://www.montcopa.org/3660/COVID-19-Vaccine.